Day 1 - wellness & contemplation: the perfect start to your stay

Yoga morning class
Aminata, Head of Eden Rock Wellness, invites you to begin your day with an energising, relaxing or detoxifying yoga class. All classes follow the Yoga Works methodology, which emphasises good alignment, movement and breathing.
Healthy lunch at the Sand Bar
At Eden Rock – St Barths, our wellness coach and chefs have joined forces to create a range of dishes, using fresh natural ingredients, that are as delicious as they are healthy. There's a great choice of gluten-free, lactose-free and sugar-free options at the Sand Bar, where the friendly team will make you feel like you're at home – even though you've got a bird's eye view of the Caribbean.
Hike to the natural pools
Discover one of St Barths' most memorable hidden treasures. Park at Petit Cul-de-Sac and walk along the pathway, admiring the goats and, of course, the breathtaking scenery, until you arrive at the island's secret natural pools – the perfect place to cool off after your hike.
Admire the sunset from Gustavia
Gustavia is a magical place to watch the sunset. Choose a spot on the terrace behind Gustavia's hospital or at the weather station, where you're surrounded by tropical foliage, and prepare to be astonished by the glorious colours of the sun as it disappears from view and by the night sky, full of twinkling stars. The perfect prelude to a romantic evening for two.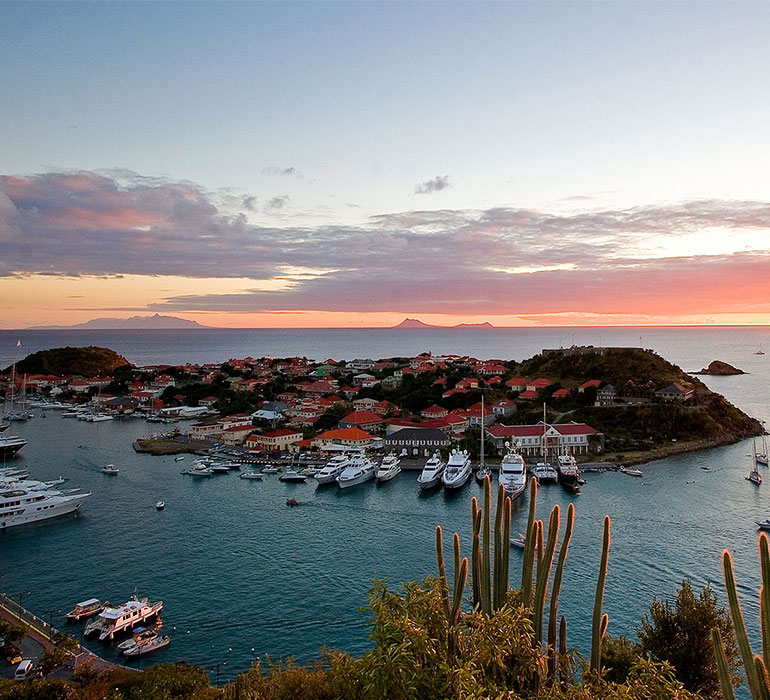 Latest news from Oetker Collection