Treetops
These three fresh and lovely new rooms nestled above  the Sand Bar & Rémy Bar - the heart of the hotel - are named Tristan, Arthur and Theodore. Close to the sea, the charming Eden Rooms have private terraces offering enjoyable sea views on the Caribbean Sea. The bedrooms feature a king-size bed and the immaculate bathrooms offer two hand basins and a shower. 
Room Features
2 people
King size bed
baby cot available on request
Terrace
Wi-Fi
Parking
Living area
66 m² (710 sq. ft)
Sea view
Nespresso machine
Location in the hotel
Check-in / Check-out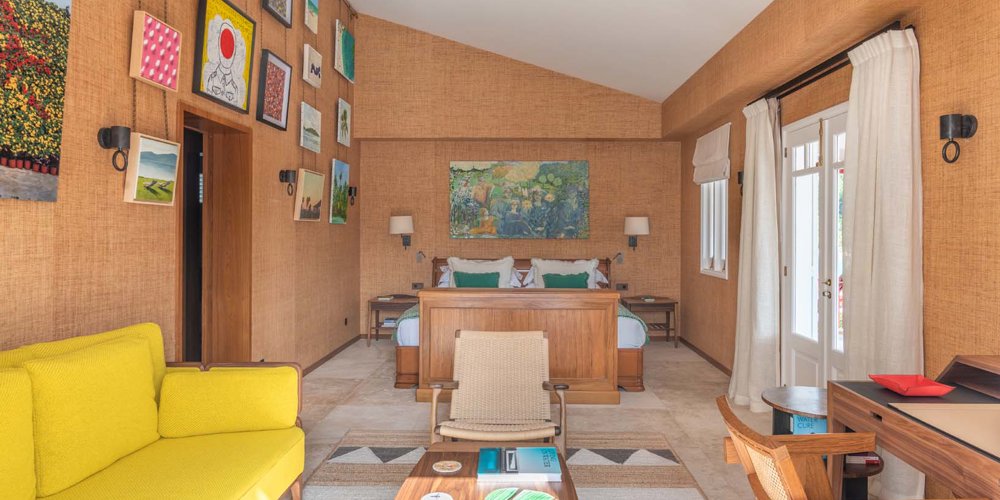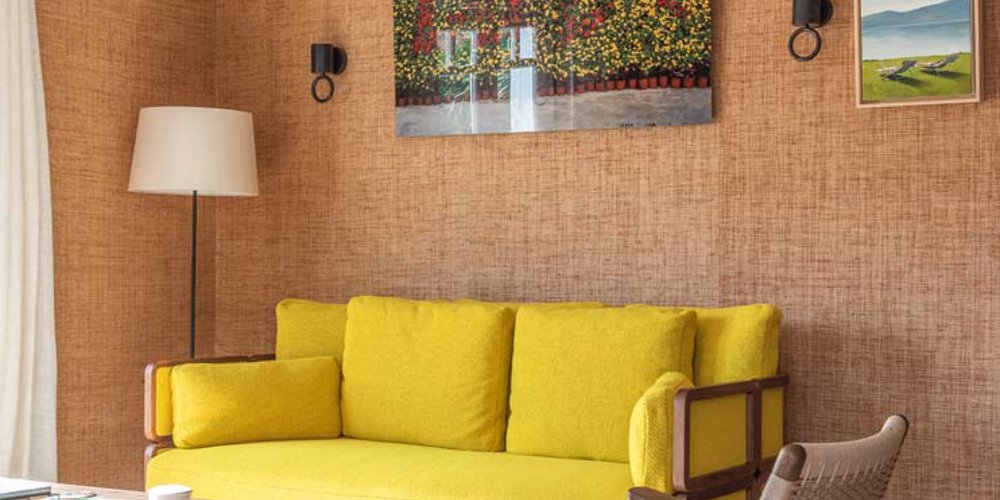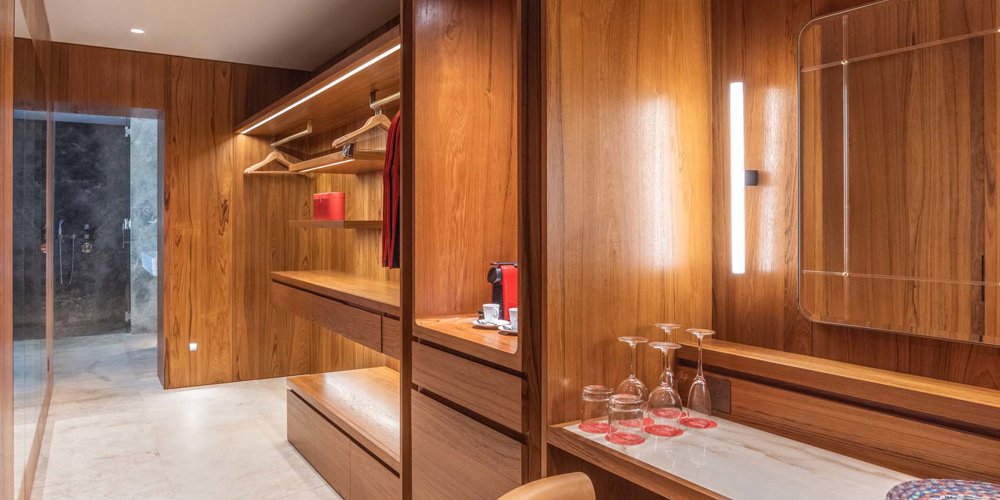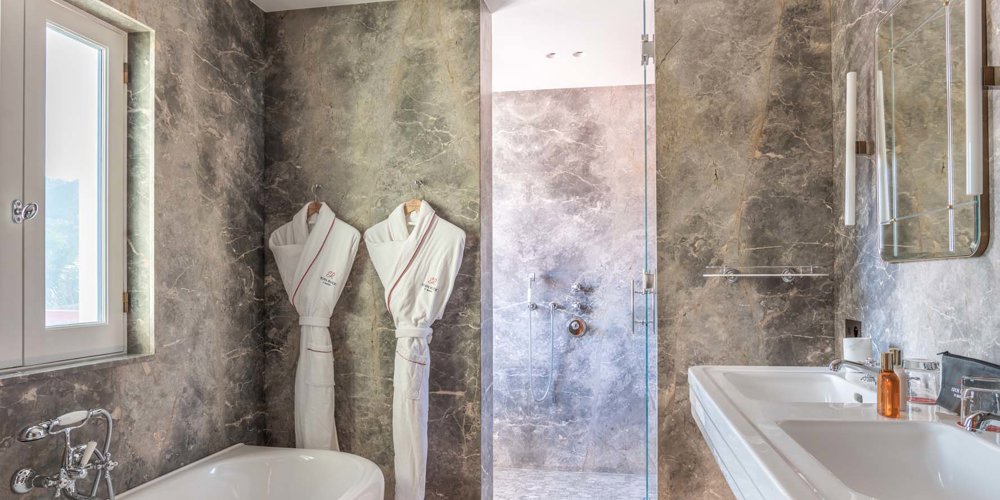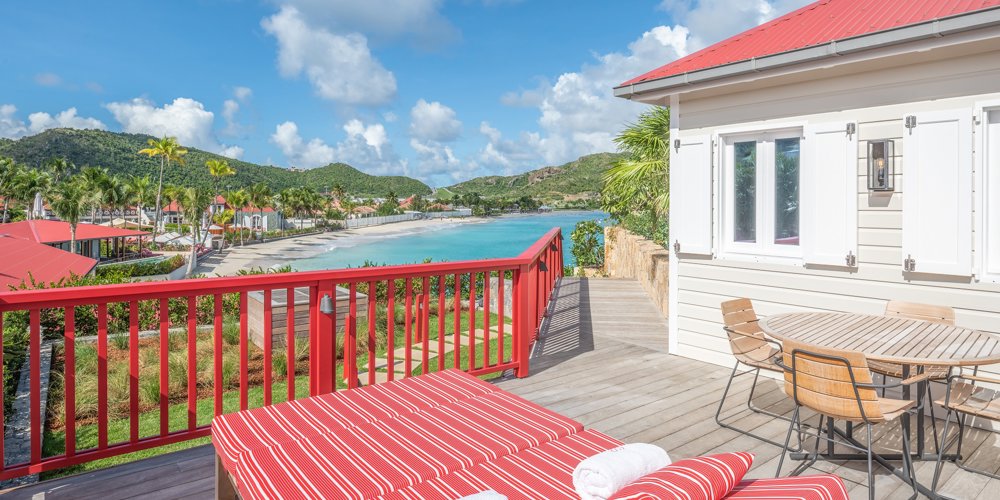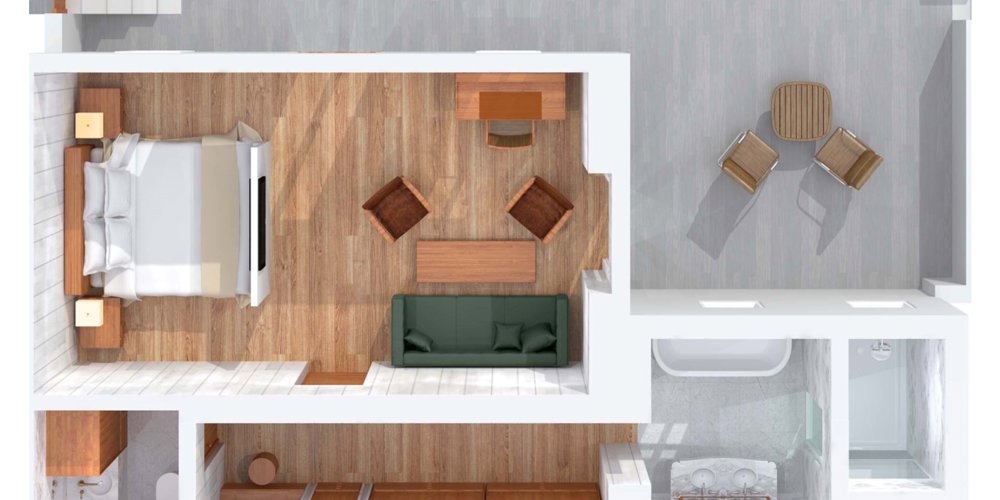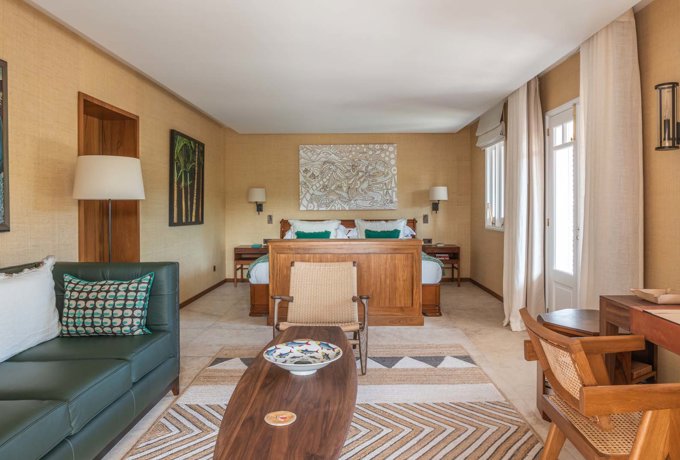 A place with own pool, a library, a green Mayfair Chesterfield. Flamboyant is right in the heart of the property.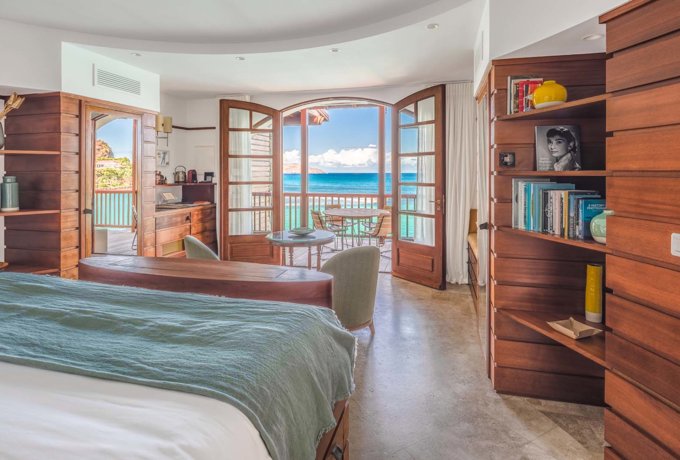 The Greta Garbo Suite is designed in glamorous 1930s Hollywood style. The actress did indeed use this place when she stayed at Eden Rock and "wished to be alone".