Spectacular cycle trail
The French Riviera is home to a myriad of stunning natural landscapes. Set off by bike from the Château Saint-Martin & Spa to explore and admire the region's prettiest hilltop villages, discover the striking mountain scenery just a few miles away, or take in the delightful Mediterranean coastline.
Our chef, Jean-Luc Lefrancois, who nurtures a passion for both fine food and sport, will make your day more special than ever by serving up a sumptuous dinner at the Michelin-starred Le Saint-Martin restaurant.
Then end the day with a spot of relaxation and pampering at our Spa Saint-Martin by La Prairie.
Level of difficulty: Challenging
Mountain Paths
Route: From Château Saint-Martin & Spa to
Gréolières
Journey time: 2h40
Distance: 14.3 miles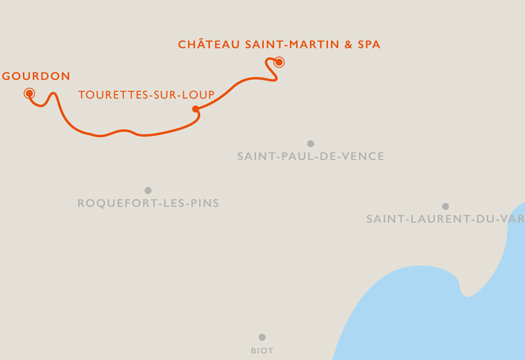 Level of difficulty: Moderate
Hilltop Villages
Route: From Château Saint-Martin & Spa to
Gourdon
Journey time: 2h41
Distance: 16 miles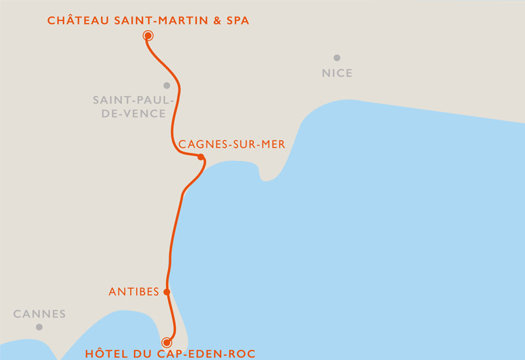 Level of difficulty: Easy
Coastal Paths
Route: From Château Saint-Martin & Spa to Hotel du Cap-Eden-Roc
Journey time: 1h33
Distance: 15.6 miles