Discover the Agnès Sandahl art gallery
Local tradition
Agnès Sandahl art gallery is located in the heart of the Vallauris potter's district that attracted many famous artists in the '50s including Pablo Picasso, Georges Braque and Jean Cocteau. The gallery itself was originally a potter's studio and houses the last-standing wood fired kiln in the village, built in 1850 and now the property of the Vallauris historic society. It is within these fabled walls that Agnès Sandahl hosts the works of world-renowned contemporary artists.
In 2011, Agnès Sandahl decided to bring traditional ceramics back to Vallauris by launching her own tableware collection. Her unique style is characterised by clean and refined lines interpreted in earthenware, porcelain, glass or the classic regional style from the golden age of ceramics in Vallauris, depending on her inspiration.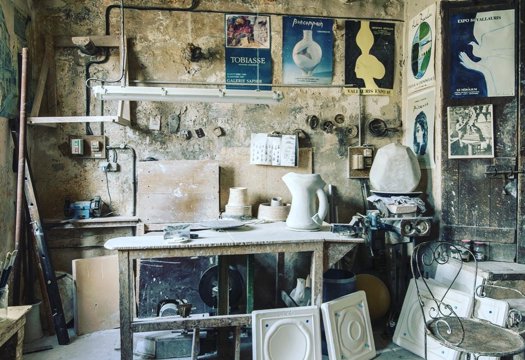 Creative immersion
Château Saint-Martin & Spa invites you to discover the Agnès Sandahl gallery this season through a guided private visit.
You can even take advantage of a ceramic or painting workshop given by Agnès Sandahl herself. The workshops are a unique opportunity to explore something new, or deepen existing skills, and take home an artwork made by your very own hands.
booking request
Terms & conditions
Offer exclusive to overnight guests of Château Saint-Martin & Spa. Reservation required and subject to availability from Agnès Sandahl.
"Ceramic workshops" rates (2 pers. min.)
- Half-day workshop at 500 euros per person
- Full-day workshop at 700 euros per person
- Several days workshop are upon request
"Painting workshop" rates (2 pers. min.)
- Half-day workshop at 500 euros per person
- Full-day workshop at 700 euros per person
- Several days workshop are upon request