Lifting the soul
Château Saint-Martin & Spa has always been a place to pursue beauty, this summer we bring you works of art to lift your soul. Sculptures by the great Valencian, Manolo Valdés, stand in relief to the rolling Vence hillside. French surrealist, Erick Ifergan, recreates exquisite elements of nature in our private chapel and gallery.
From April 19th to October 13th, 2019
The Valencian, Manolo Valdés
4 monumental sculptures
Born in Valencia, Spain, in 1942, Manolo Valdés is one of the few artists who have mastered multiple mediums including drawing, painting, sculpture and print making. In each form he is considered highly original, technically sound and constantly provocative.
Works by Valdés are included in museum collections around the world, from the Metropolitan, New York to the Pompidou Centre.
We exhibit four of his sculptures to stunning effect against our Riviera scenery.
Two works have his signature reference to historic masterpieces. The bronze Reina Mariana, is inspired by Velazquez's greatest painting of the Spanish court, the 1656 Las Meninas, Dama a Caballo shows a distinguished woman on horseback, reminiscent of his portrait of Isabel de Borbón. By our pool is Mariposas, his delicate bronze dancing butterflies in shimmering blue.
From April 19th to October 13th, 2019
Lion of surrealism, Erick Ifergan
Legend of French contemporary creativity
A powerfully emotional surrealist, Ifergan's work touches the stream of consciousness in a poetic manner. Ifergan is a renowned photographer, filmmaker, artist and poet.
We bring his multi-dimensional work to our colonnade gallery, now spectacularly splashed with colour, and to our private chapel where Ifergan has created an exquisite fresco, and a delicate ceramic suspension. This special work is very much inspired by the beauty of the scenery, with deft creativity the artist brings to life our character, 'French by nature'.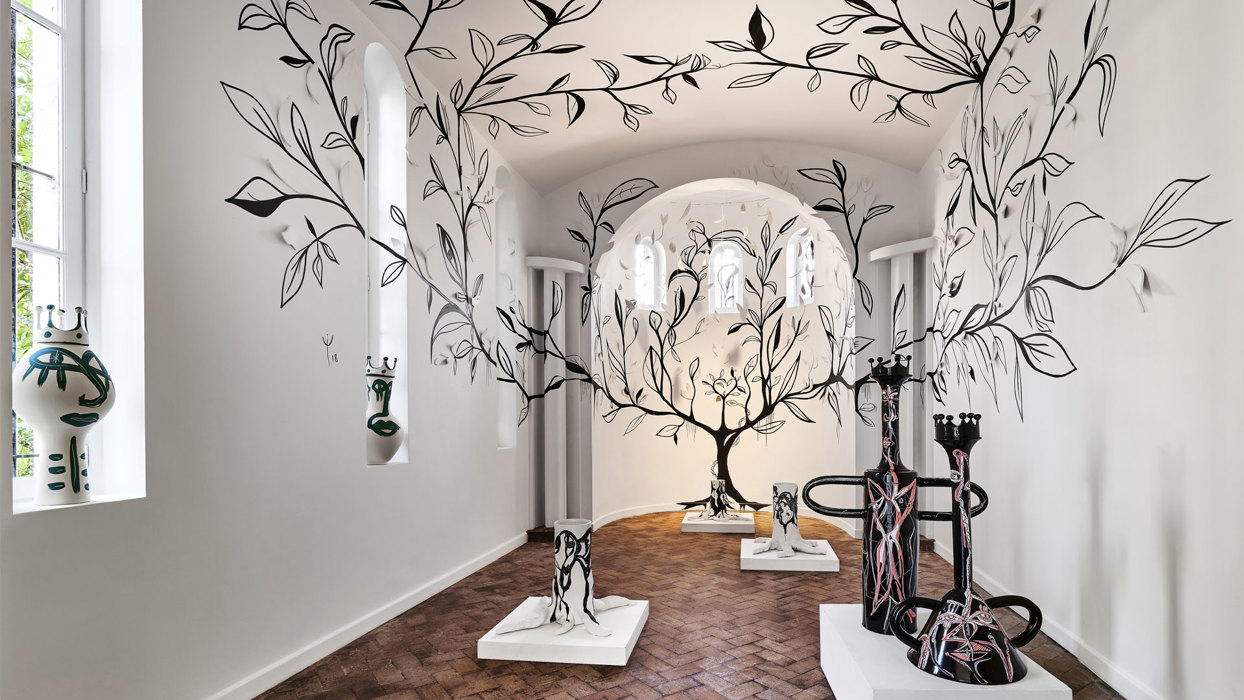 Latest news from Oetker Collection