Les Estivales
For the 2022 season, Château Saint-Martin & Spa introduces a new and very special evening event, Les Estivales.
Happening once a month from June through August, Les Estivales evenings will transform L'Oliveraie restaurant into a festive meeting place where you are invited to discover the beloved art de vivre of the South of France.
From 6:30pm to 9:30pm, the scene on L'Oliveraie's garden will be set with French country décor and an abundant buffet presentation of gourmet foods and exceptional drinks from the Côte d'Azur region. The jazzy and uplifting notes of a strolling band will frolic in the air, beckoning everyone to surrender to the beauty of the moment, even if it means losing yourself to dance.
Join us June 16th, July 21st and August 25th for an evening of enchantment.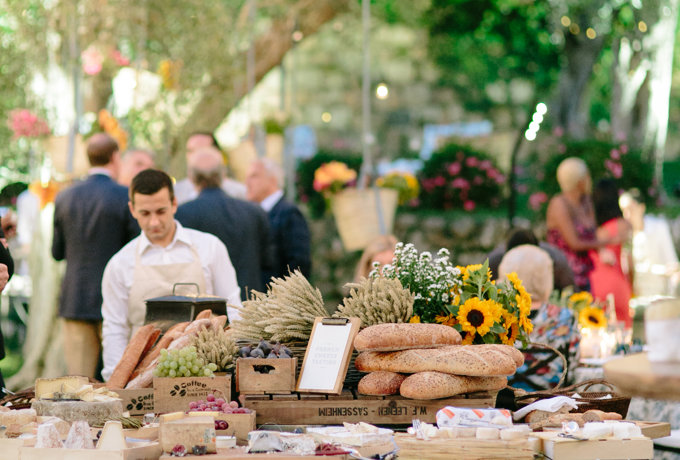 Taste the South of France
Les Estivales is a celebration of French Riviera gastronomy, presented by our passionate culinary team. Chef Jean-Luc Lefrançois has selected a prestigious array of cheeses, olives and charcuterie, to be enjoyed alongside traditional Nice dishes such as pissaladière and beignets de courgettes and other delicious creations and desserts with seasonal fruits. Local craft beer, our outstanding wine selection and 3 cocktails crafted by our talented mixologists will be served at the bar.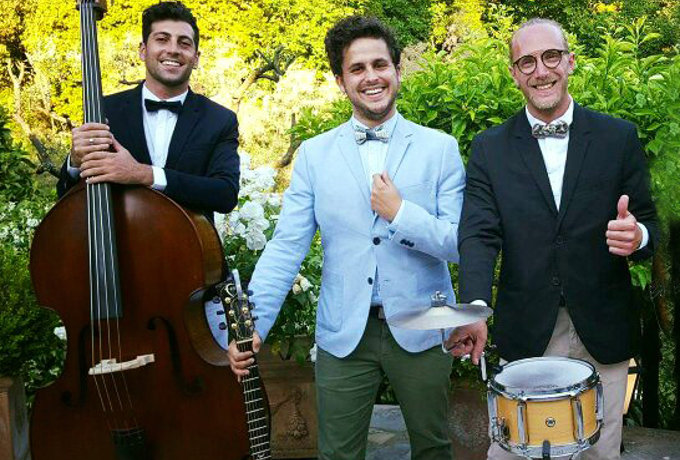 Dance to Garçons Chics
Providing the tunes for the evening will be French Riviera locals with a global following, the strolling trio, Garçons Chics. The group will set the rhythm with their versatile repertoire of more than 200 international songs, played by guitar, bass and snare drum as they weave their way through the party, leaving no corner unattended to. If you're a music lover and you would like to dedicate a special song to your date for the evening, Garçons Chics are always happy to take requests!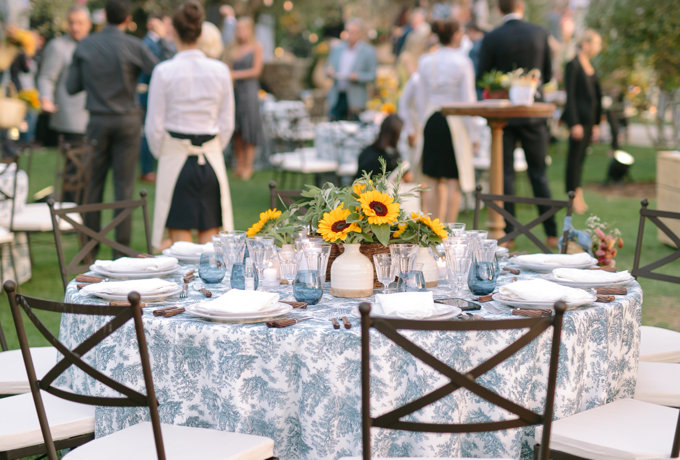 Live for the moment
The verdant atmosphere at L'Oliveraie, located just steps from the Château Saint-Martin & Spa's picturesque swimming pool and at the footsteps of the magnificent Baous des Blancs mountain, is the ultimate location for a South of France soirée. Les Estivales is a special occasion to savour a moment of gastronomy, culture and conviviality. Don't forget to capture the moment in the photo booth for a playful souvenir from an unforgettable evening at the Château.
Practical Information
Dates:
June 16th, July 21st, August 25th, 2022
Access:
Reservations available for residents and non-residents
Dress code:
Please be informed that the dress code is casual chic.
Address:
2490 avenue des Templiers, 06140 - Vence, France
80 € per person:
Including a welcome cocktail and the gourmet buffets (excluding drinks)