A gastronomic duet
Two accomplished chefs work together to create an unparalleled experience.
For an exceptional dinner at Michelin-starred Le Saint-Martin, Chefs Olivier Jean and Jean-Luc Lefrançois join hands to dazzle your senses.
Through a four-hands menu composed by the two lovers of local ingredients, traditional cuisine is elevated against the backdrop of an endless Mediterranean panorama.
Working in unison, the chefs will create a fusion of flavours inspired by signature dishes from L'Atelier Robuchon in Geneva and Le Saint-Martin in Vence.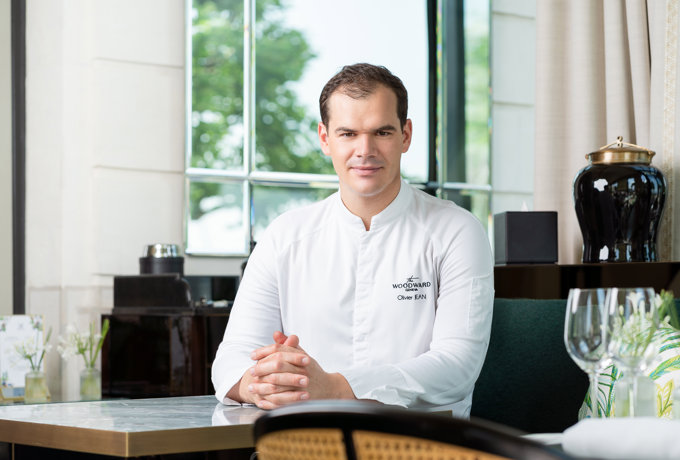 Olivier Jean
Here, there… everywhere
After six years at the helm of L'Atelier de Joël Robuchon's Taipei location and assisting several openings around the globe, the young French chef, Olivier Jean, has been leading the kitchens at The Woodward Geneva for the past year. To seduce epicureans with an original culinary offering, the Executive Chef develops innovative textures from locally sourced ingredients.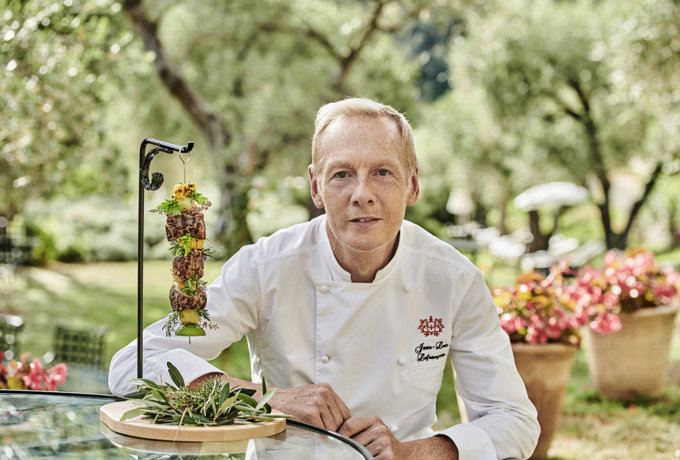 Jean-Luc lefrançois
Passion meets emotion
Michelin-starred chef and inveterate sportsman, this nature enthusiast has an impressive track record including Le Bristol Paris, Ritz Paris, Hôtel de Crillon and Le Royal Monceau. Now heading the kitchens at Château Saint-Martin & Spa in Vence, he offers a gastronomic experience that has been awarded one Michelin star since 2017.
Practical information
Dates:
September 16th and 17th, 2022
Dress code:
Please be informed that dress code is formal.
Ocean conservation:
We are pleased to inform you that all our bars and restaurants only use stainless steel and cane sugar straws.
Helping honeybees:
Château Saint-Martin & Spa has installed four beehives on its roofs for the production of homemade honey.
Address:
2490 avenue des Templiers, 06140 - Vence, France