Art at Brenners Park-Hotel & Spa
For Brenners Park-Hotel & Spa, the history and development of the city of Baden-Baden has a formative influence. And this also includes the size and expanse of a Grand Hotel, which nevertheless conveys a sense of comfort.
Aware of its regional roots and more than 145 years of tradition, the grand hotel promotes the exploration of modern art and its inspiring creative structures.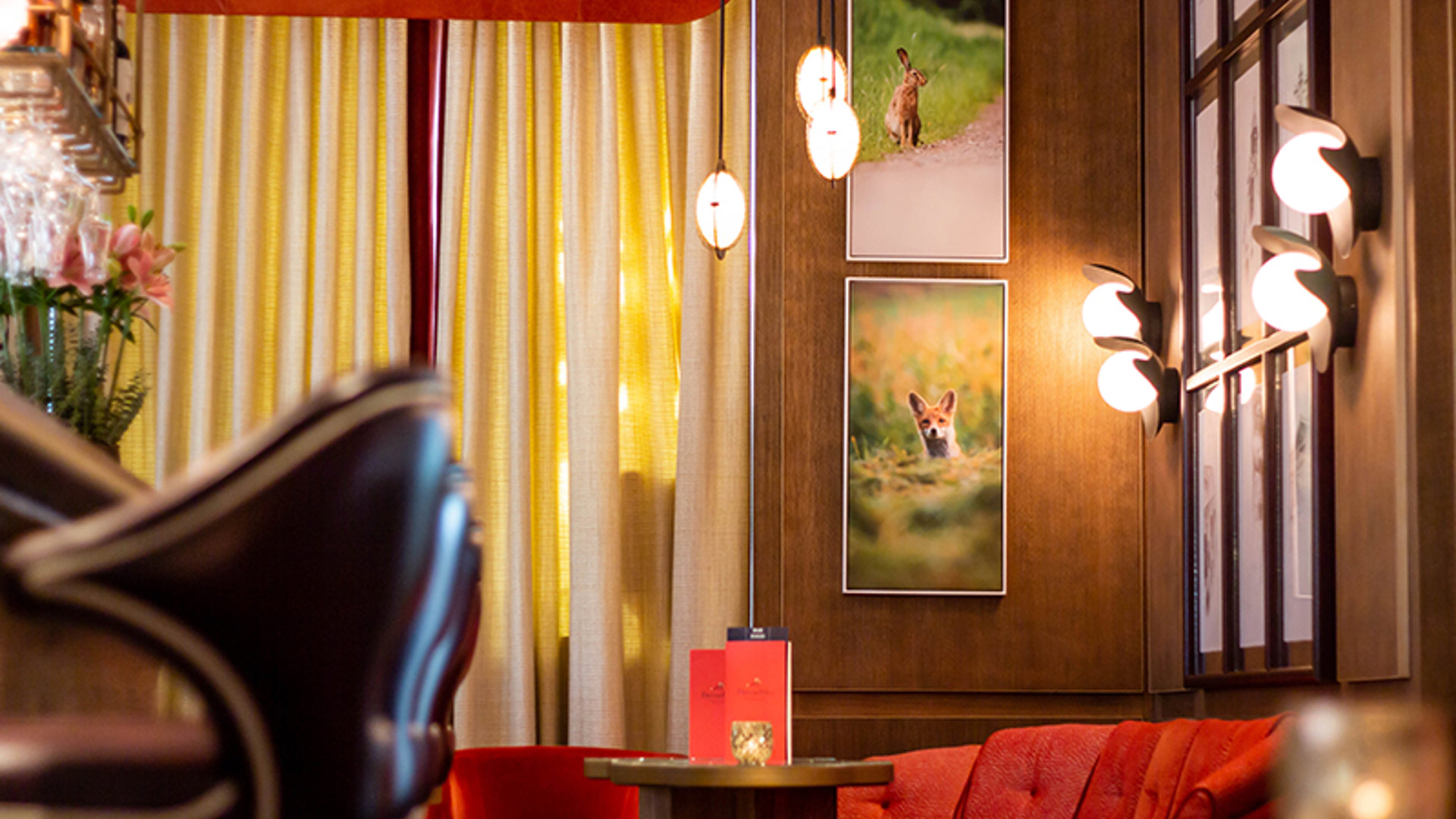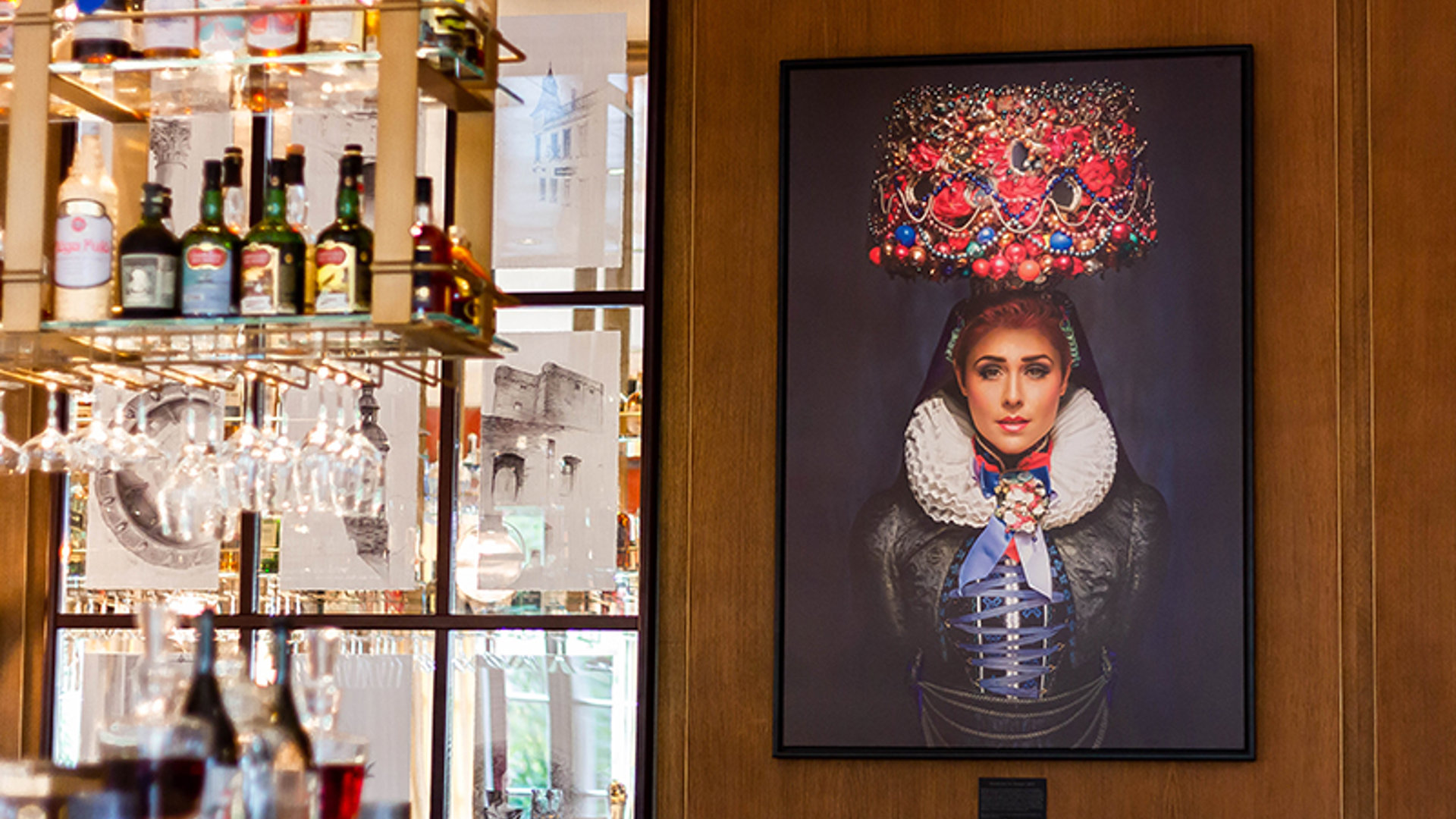 October 2019 to September 2020
Sebastian Wehrle
The modern Black Forest, colourful and full of life.
Born in the Black Forest, Sebastian Wehrle discovered his passion for photography at the age of ten.
People and animals - Sebastian Wehrle has an eye for something special. He brings tradition and modernity together. In his photo series Facing | Tradition, hyper-realistic images, creating an inspired convergence of present and past, reality and craftsmanship.
At the heart of this special exhibition are the works in the rooms of the private practice of Medical Care partner Dr. S. Marcus Beschnidt, while at Fritz & Felix three selected motives are exhibited in the bar.
Fritz & Felix Restaurant | Bar
Artwork Collection
In addition to a modern interior by the British designer Robert Angell, Fritz & Felix has a curated collection of bespoke art.
The bar stages black-and-white sketches with local motifs by the artist Soyoung Kim. The open kitchen area introduces an abstraction of Baden-Baden landscape with its lakes and forests by Karolina Skowronska. All this is complemented in the restaurant by an expressive set of original hand painted canvases inspired by the seasons of the contemporary artist Tegen Richardson. And the prints from Elegant Clutter are inspired by the organic forms of mushrooms and seed pods.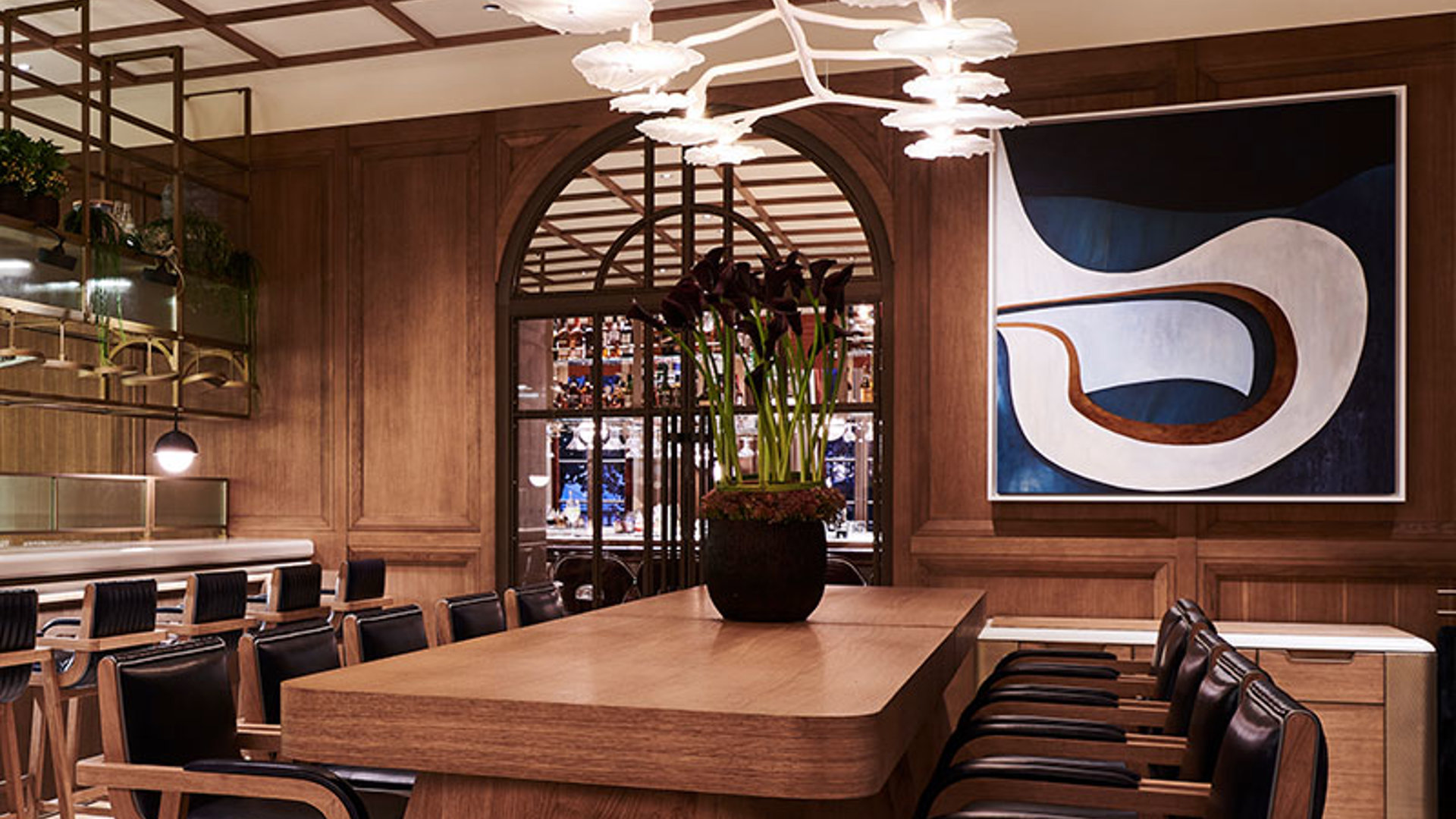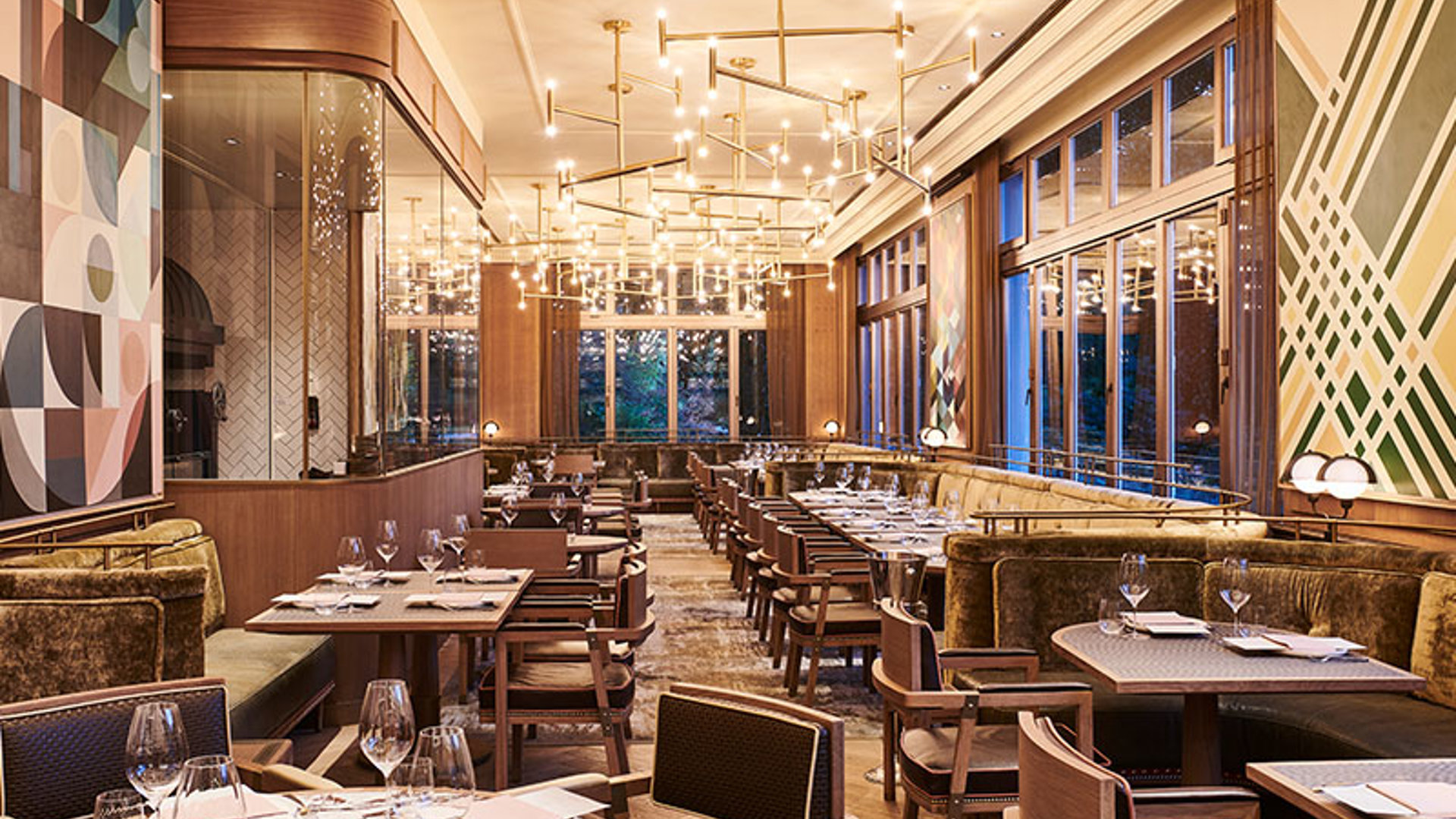 2019
21 November 2019 to 6 January 2020
KARL COOL - An art tribute to Karl Lagerfeld
KARL COOL at Brenners Park-Hotel & Spa is a surprising and very personal tribute by prominent artists to the great German fashion designer Karl Lagerfeld. Among the exhibitors are renowned contemporary artist Gregor Hildebrandt, top international graffiti artist MadC, world-renowned light artist Susanne Rottenbacher, and Berlin's photo artist and curator Kiki Kausch, whose first work was in fact a portrait of Lagerfeld. Little-known images for Rolls Royce are being made available for the exhibition for the first time exclusively by publisher and Lagerfeld confidant Gerhard Steidl.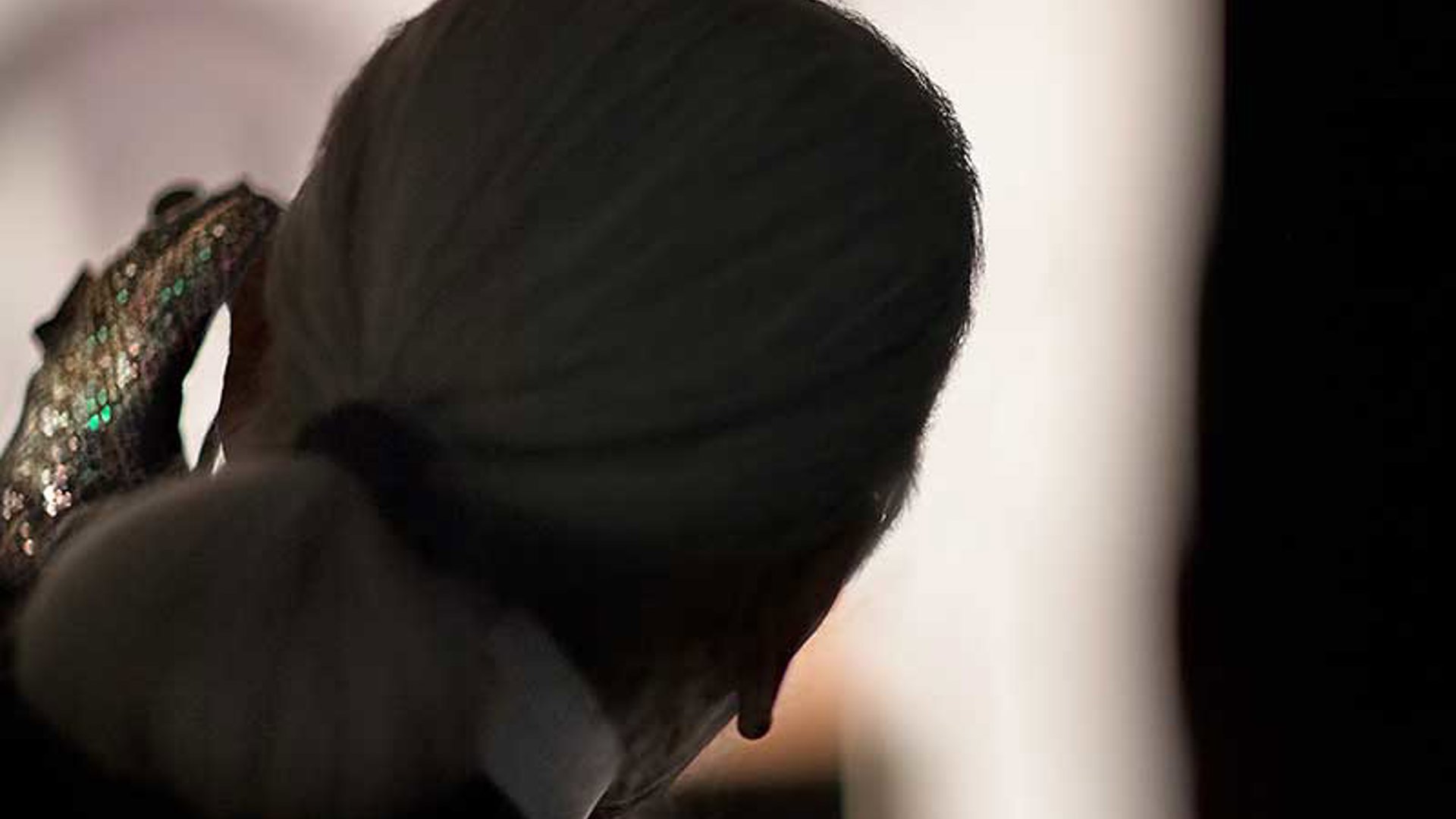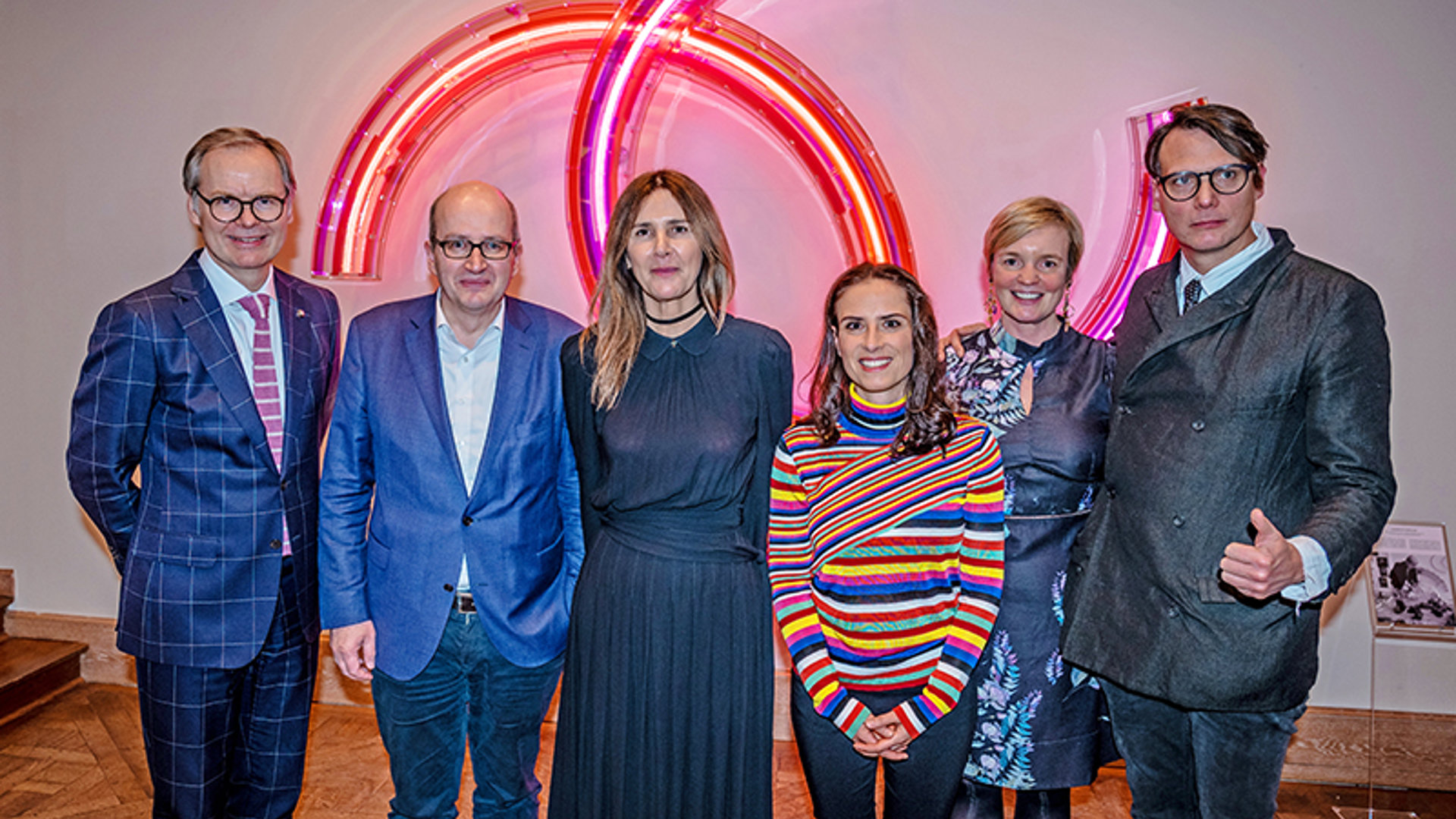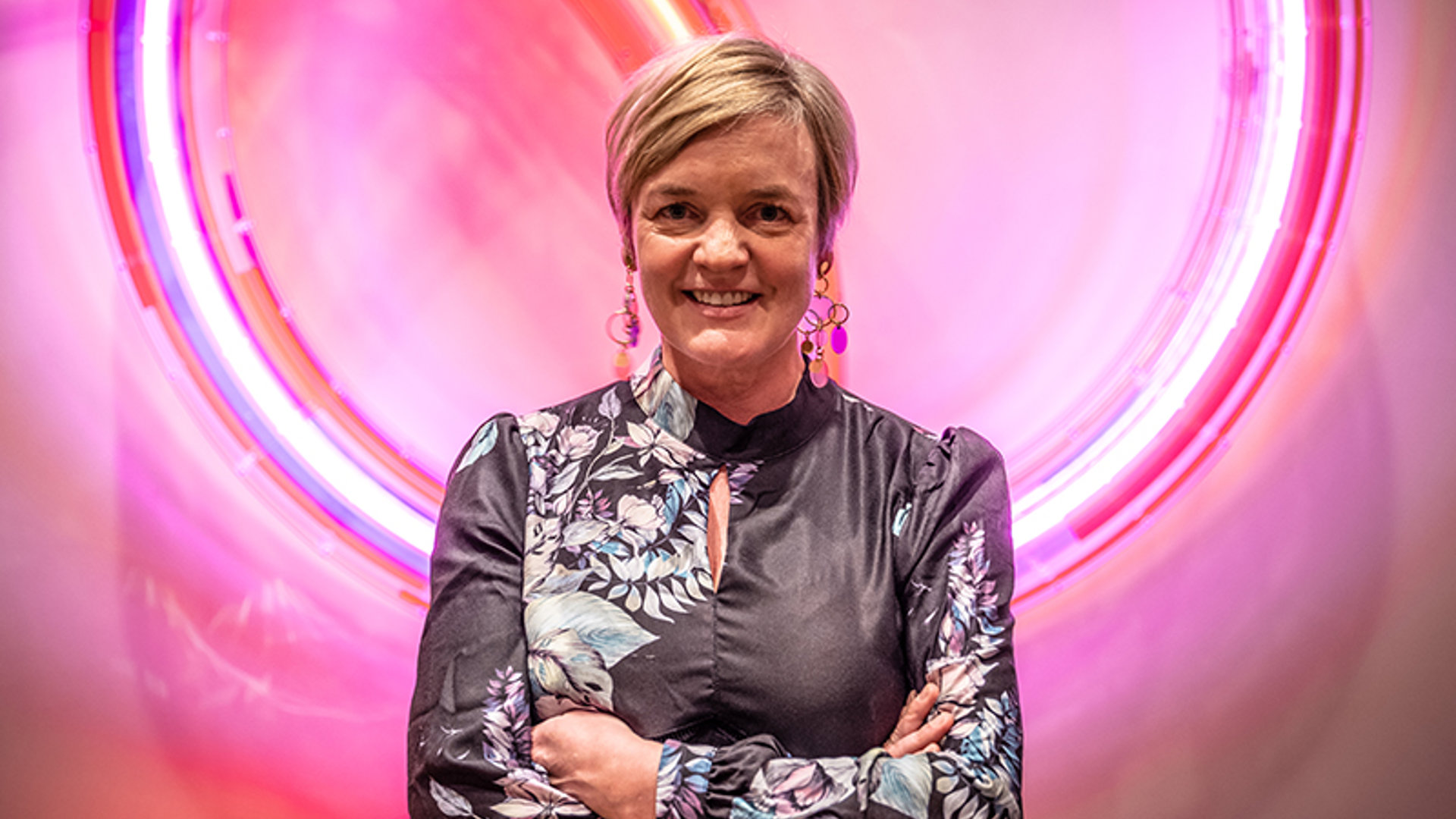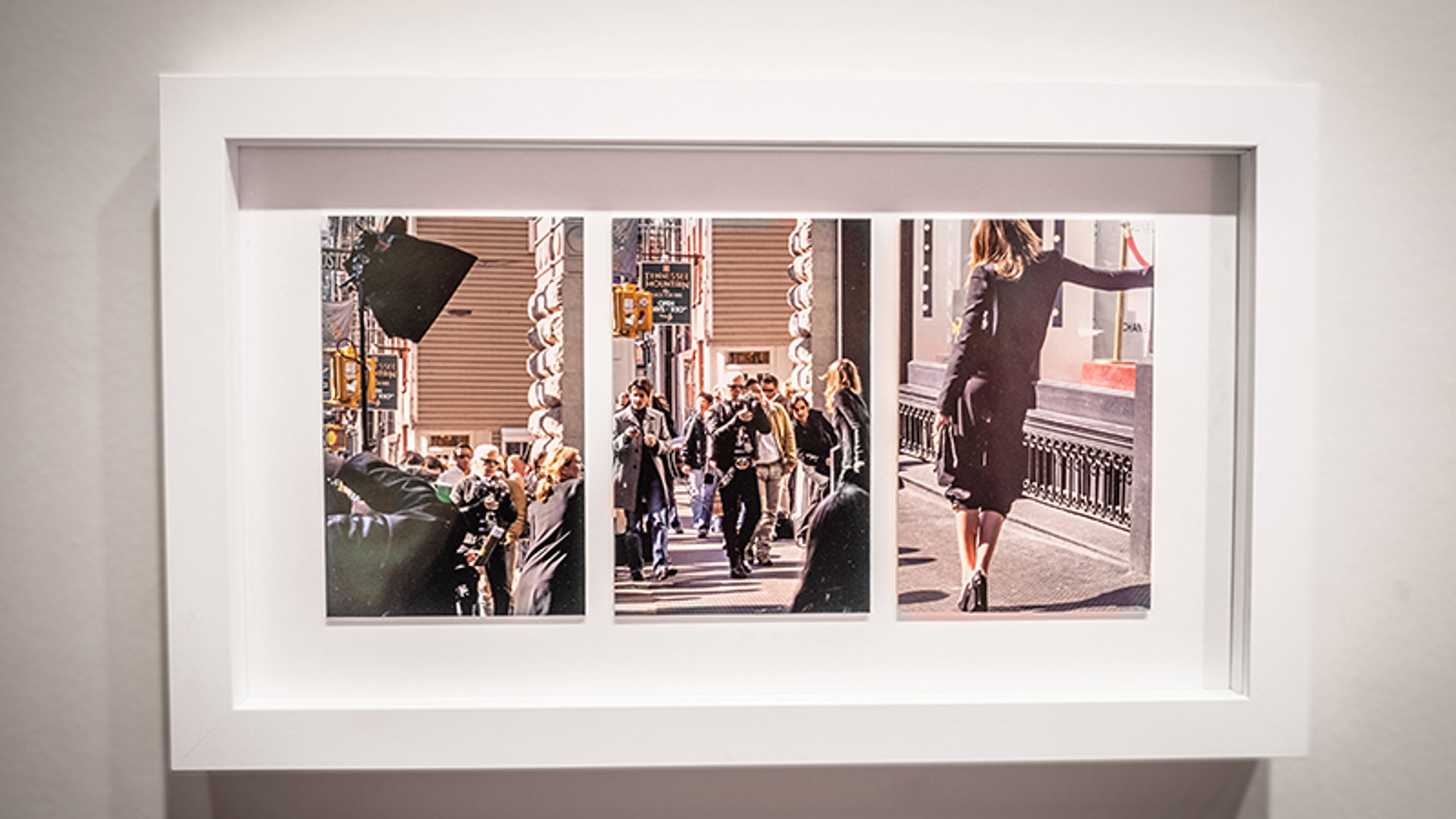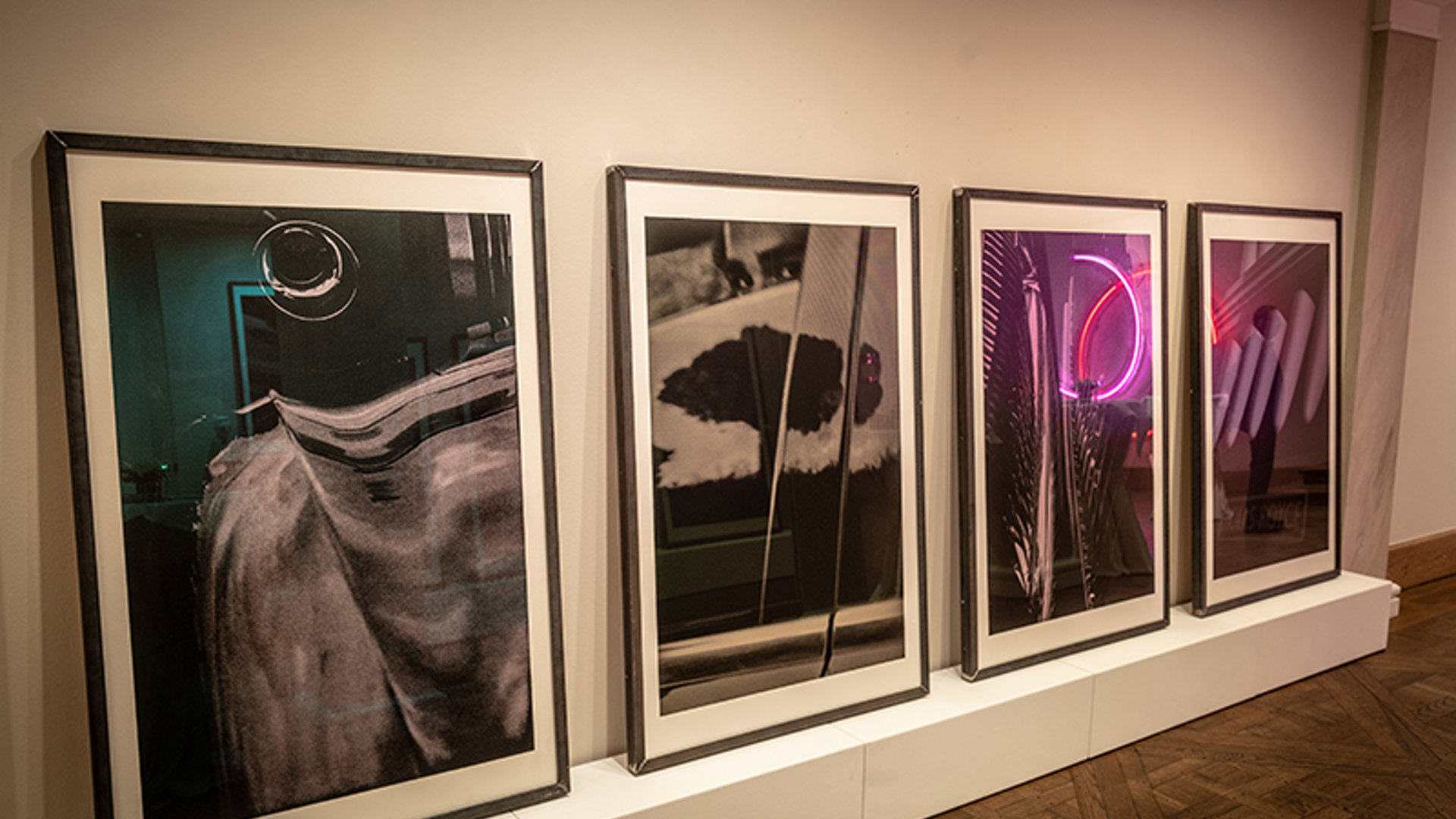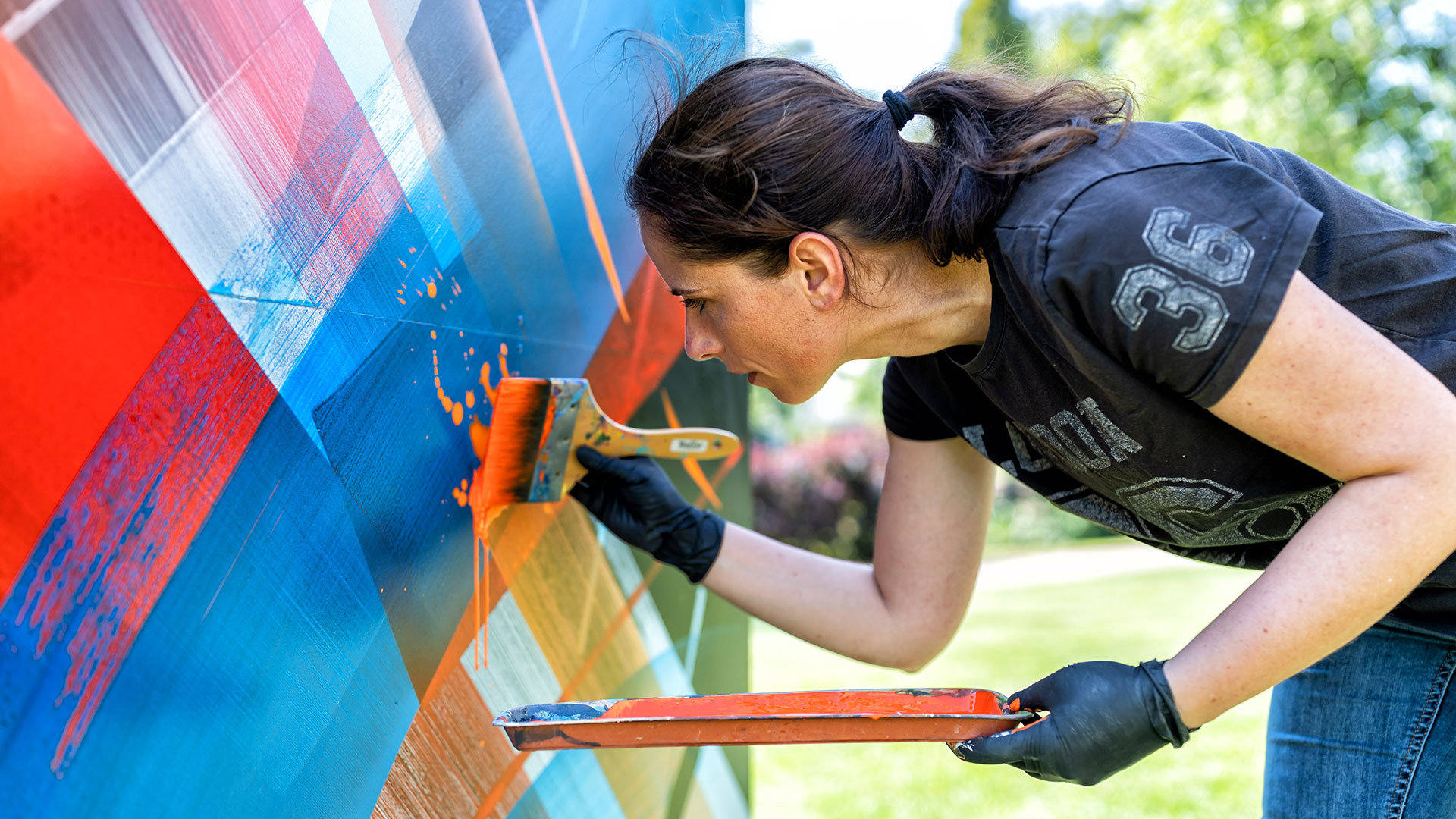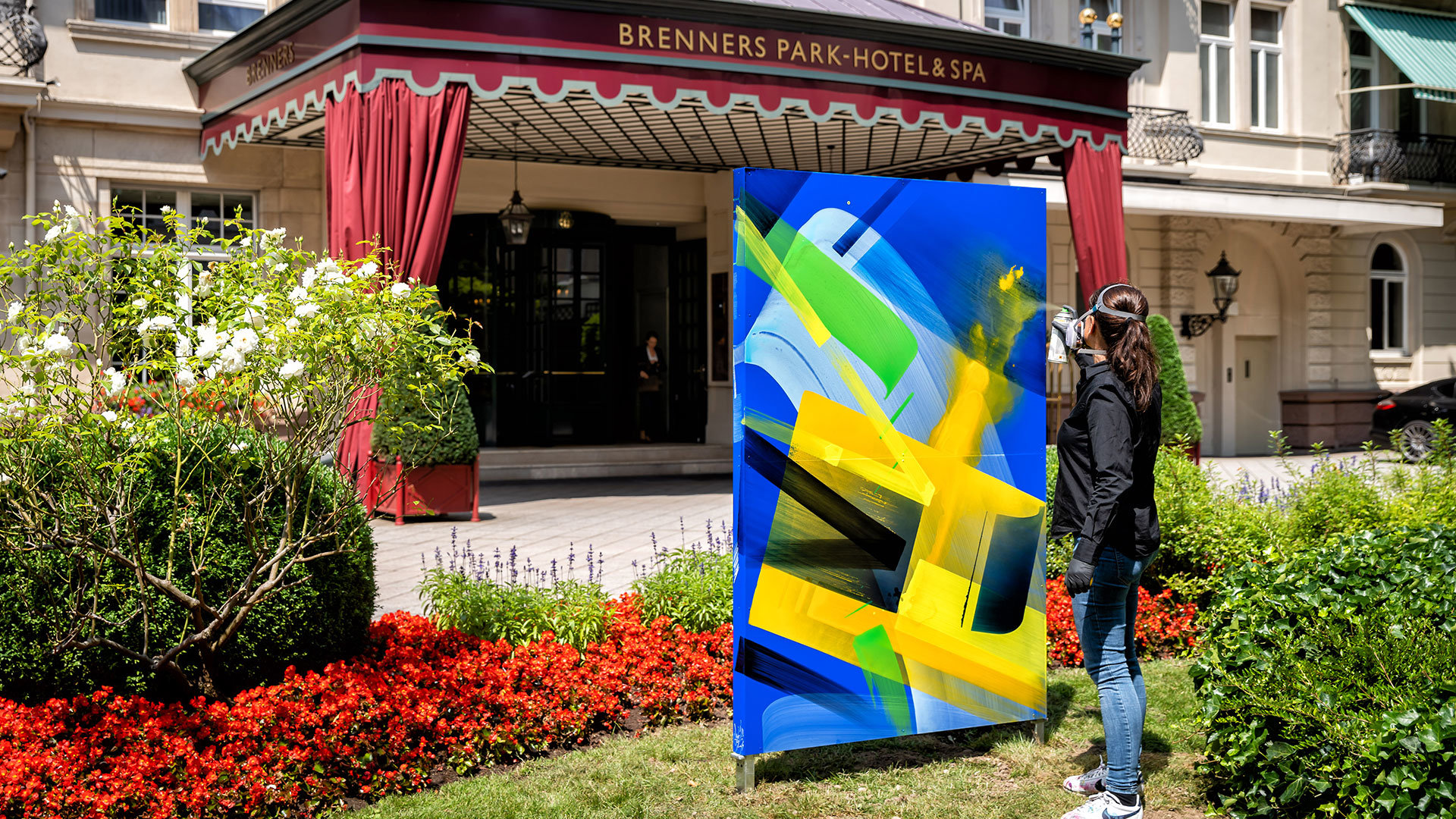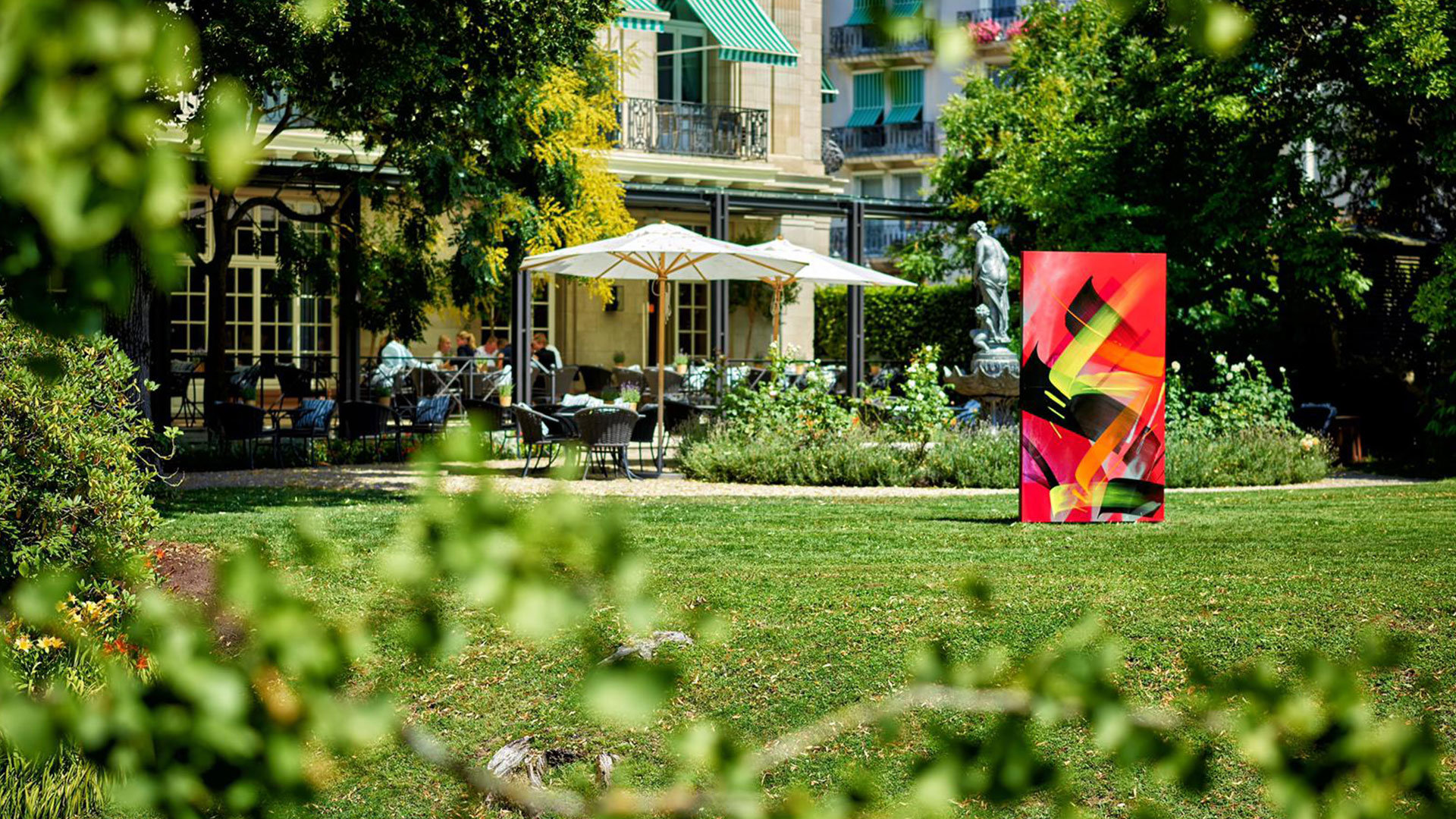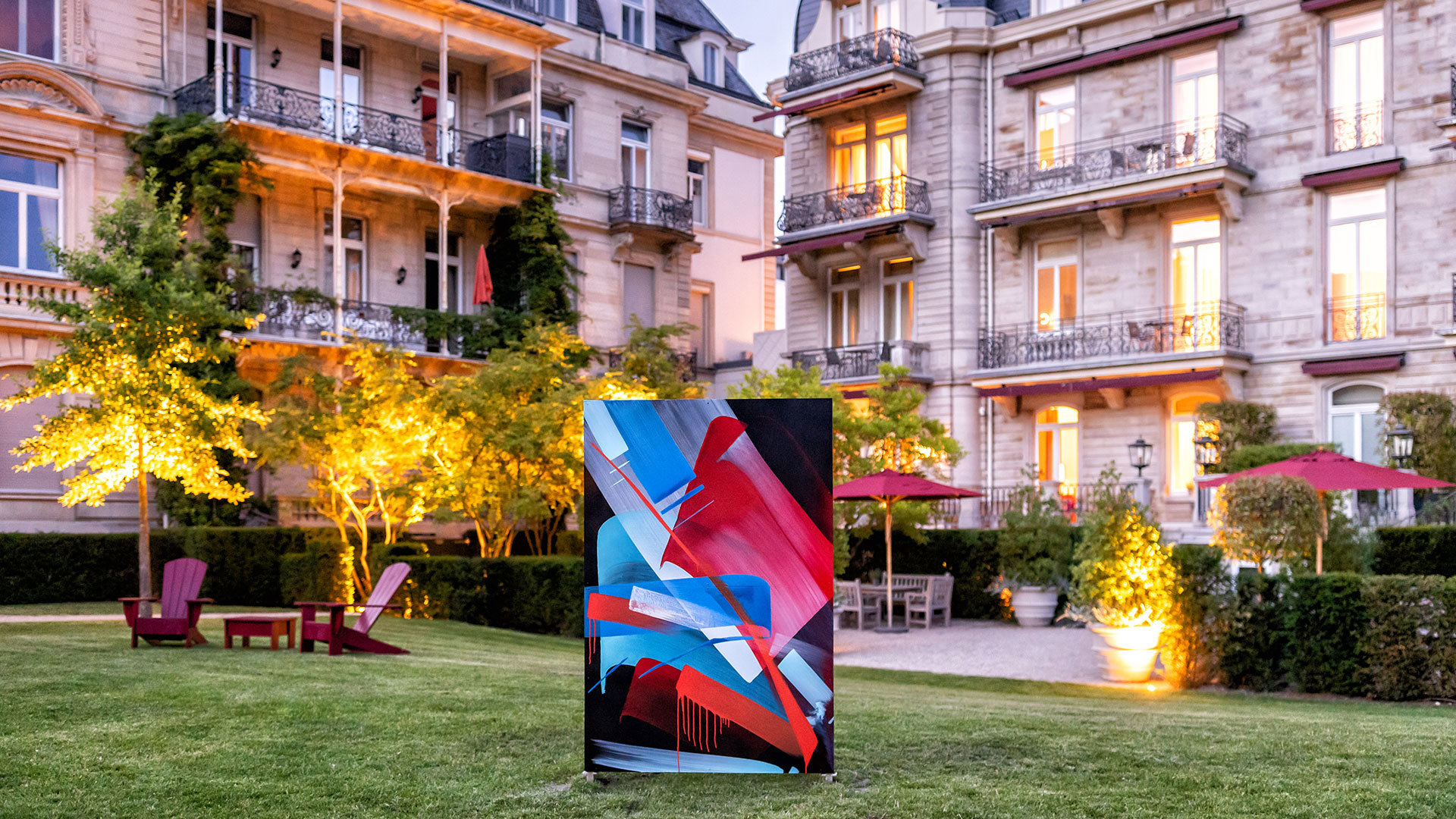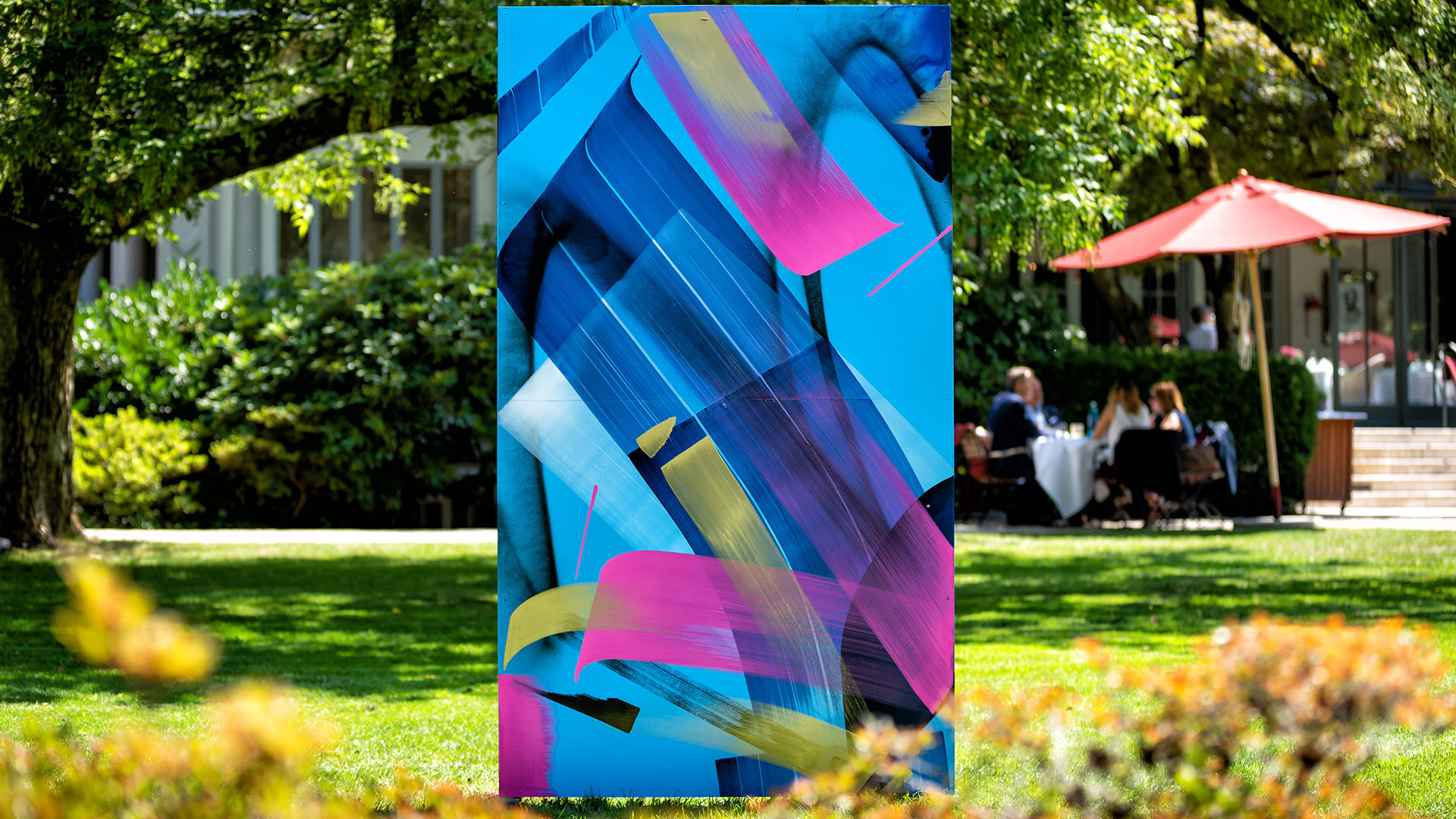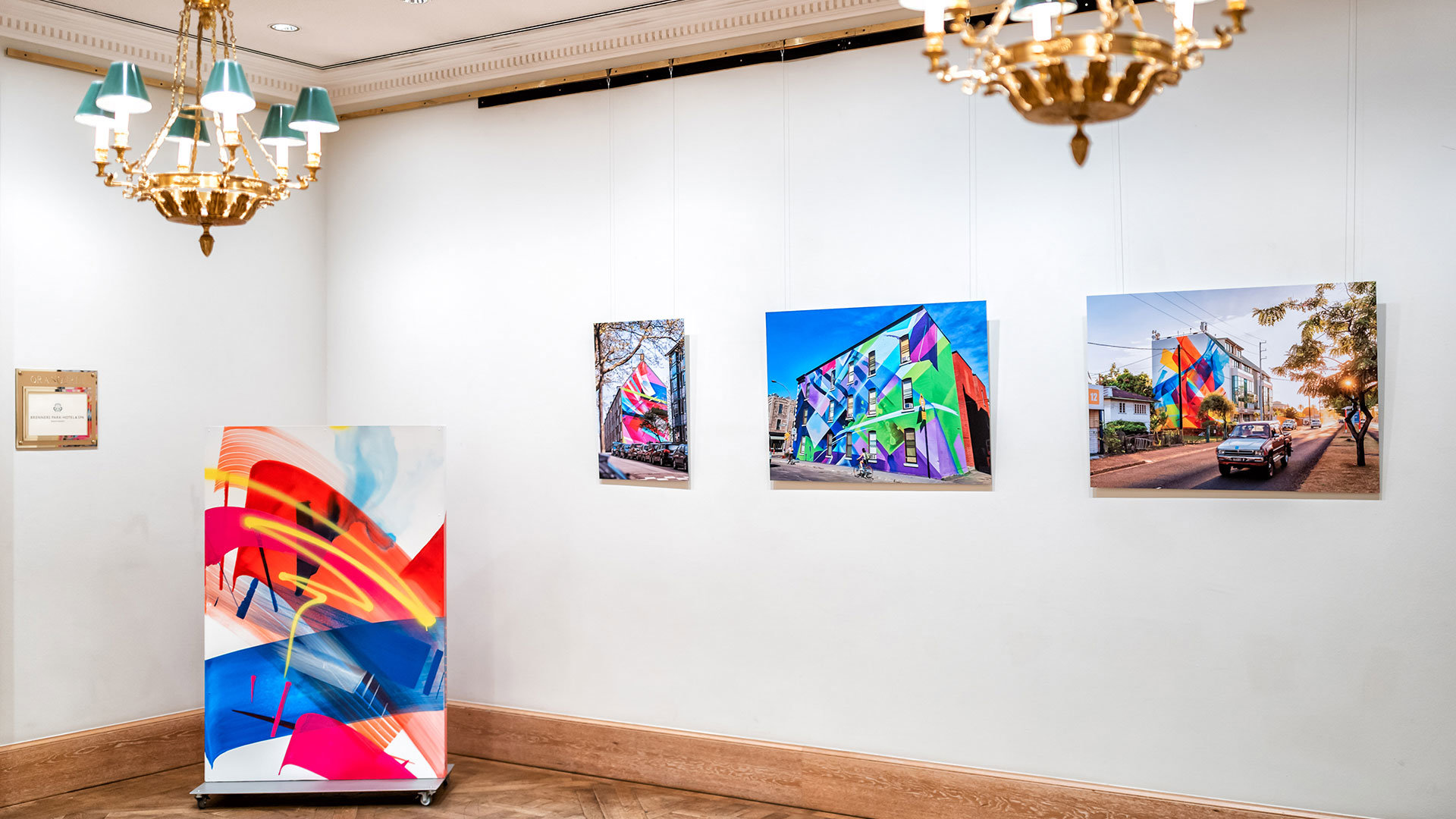 19 July – 19 November 2019
MAD C | Graffiti Art
MadC's style has its roots in graffiti art, resulting in vividly coloured, dynamic calligraphy and transparency where all layers shine through and thereby capture the energy of painting on a massive scale in the street, without using a direct graffiti language. The abstract paintings draw you in and capture the viewer in a universe universally understood, surpassing languages and cultures. Five elements specially designed for her Baden-Baden exhibition enter into an exciting dialogue with the hotel and its green grounds.
2018
22 September 2018 to 31 July 2019
Rüdiger Seidt
Line - Surface - Form - Space - Steel sculptures and wall works 
The works of the Forbach steel sculptor Rüdiger Seidt cannot be viewed without their place of origin. Craftsmanship and his artistic power, the intuition and the understanding for the aesthetic form a perfect connection in the works of Rüdiger Seidt.
At the heart of the exhibition are objects in the Brenners Park, in front of Villa Stéphanie and in the rooms of the private pratice of Medical Care partner Dr. S. Marcus Beschnidt. 
For his work 'Circletetra' (4 of 7) he was awarded the international "André Evard Kunstpreis" 2019 of the Kunsthalle Messmer in Riegel.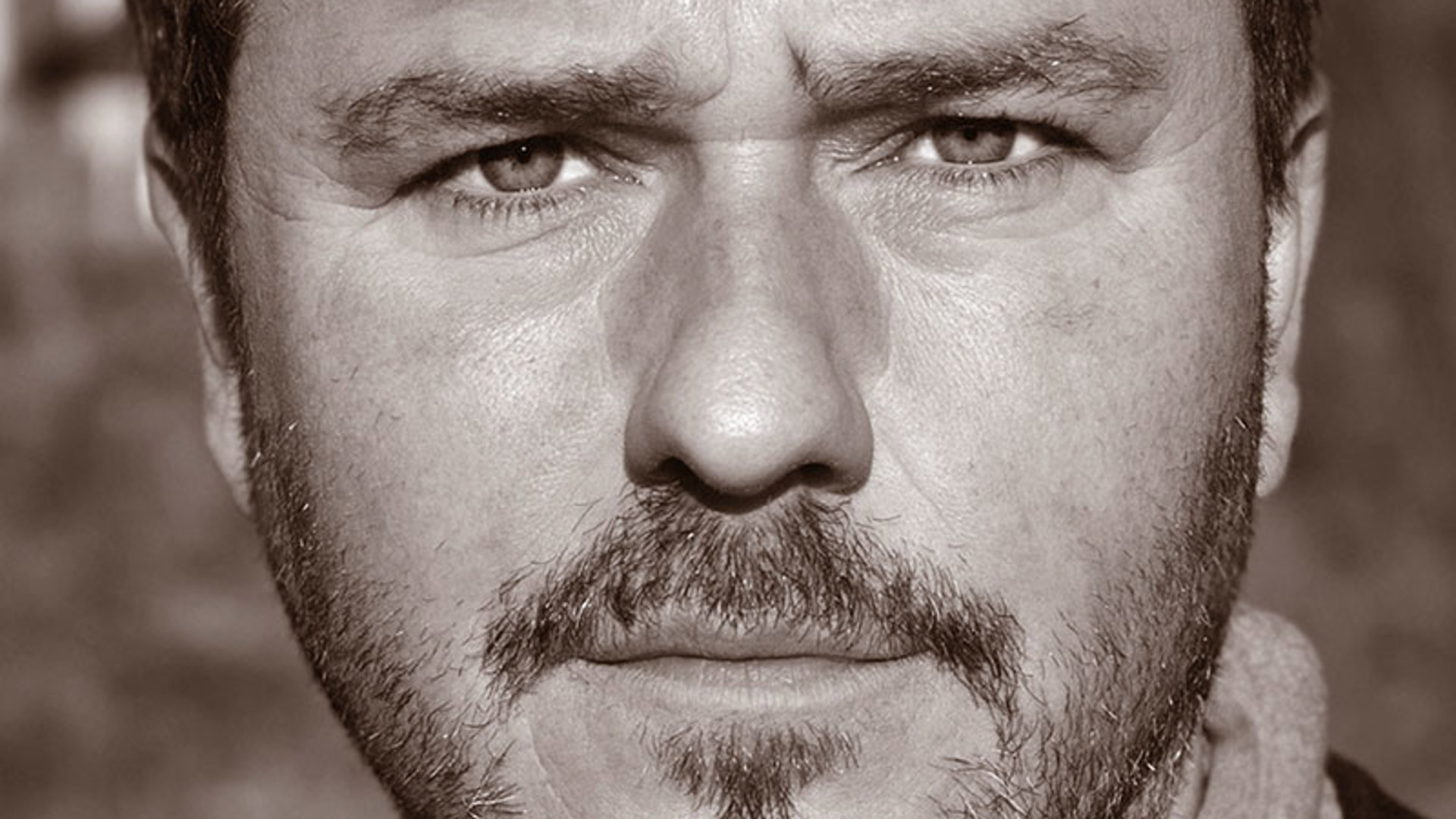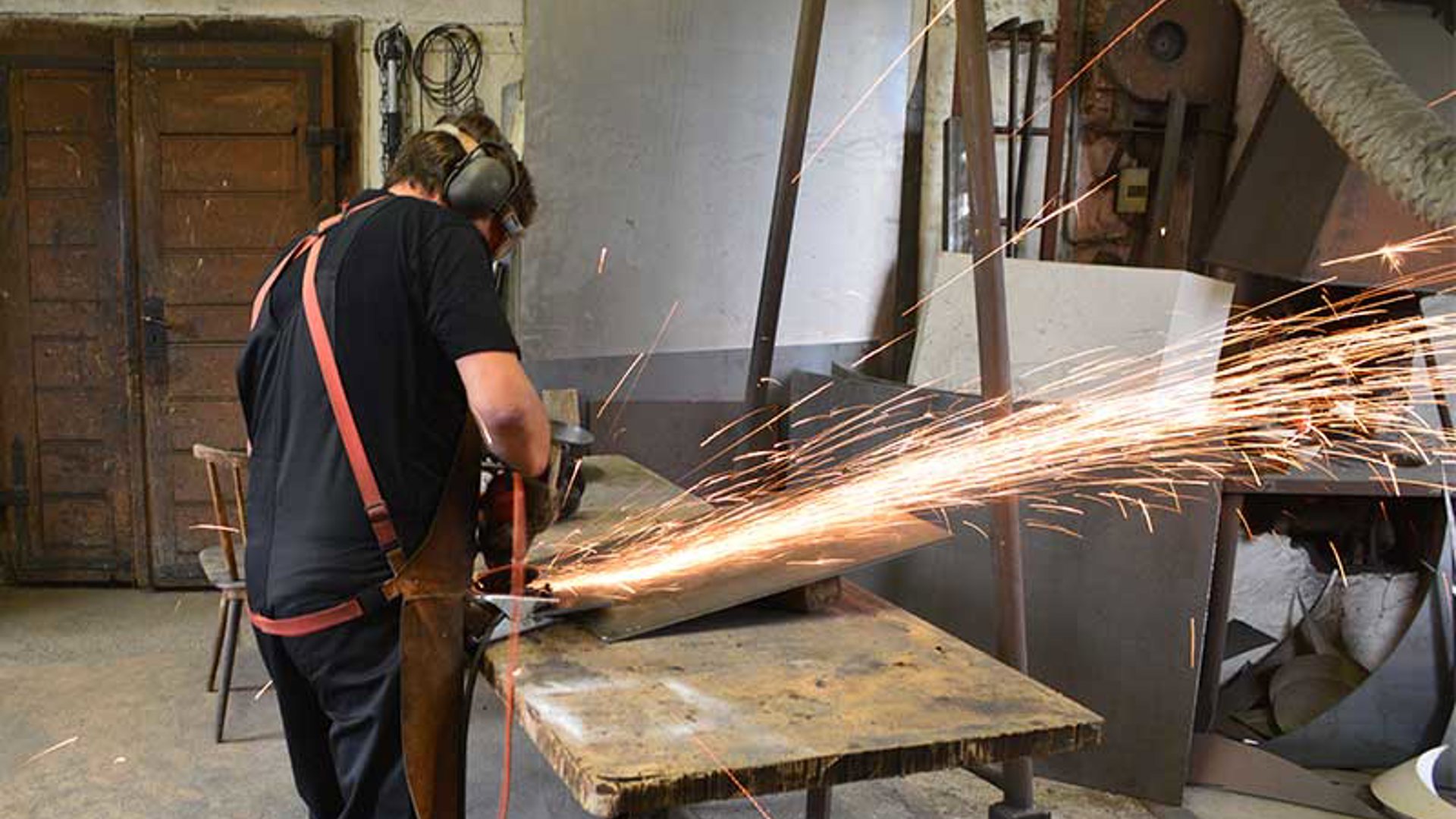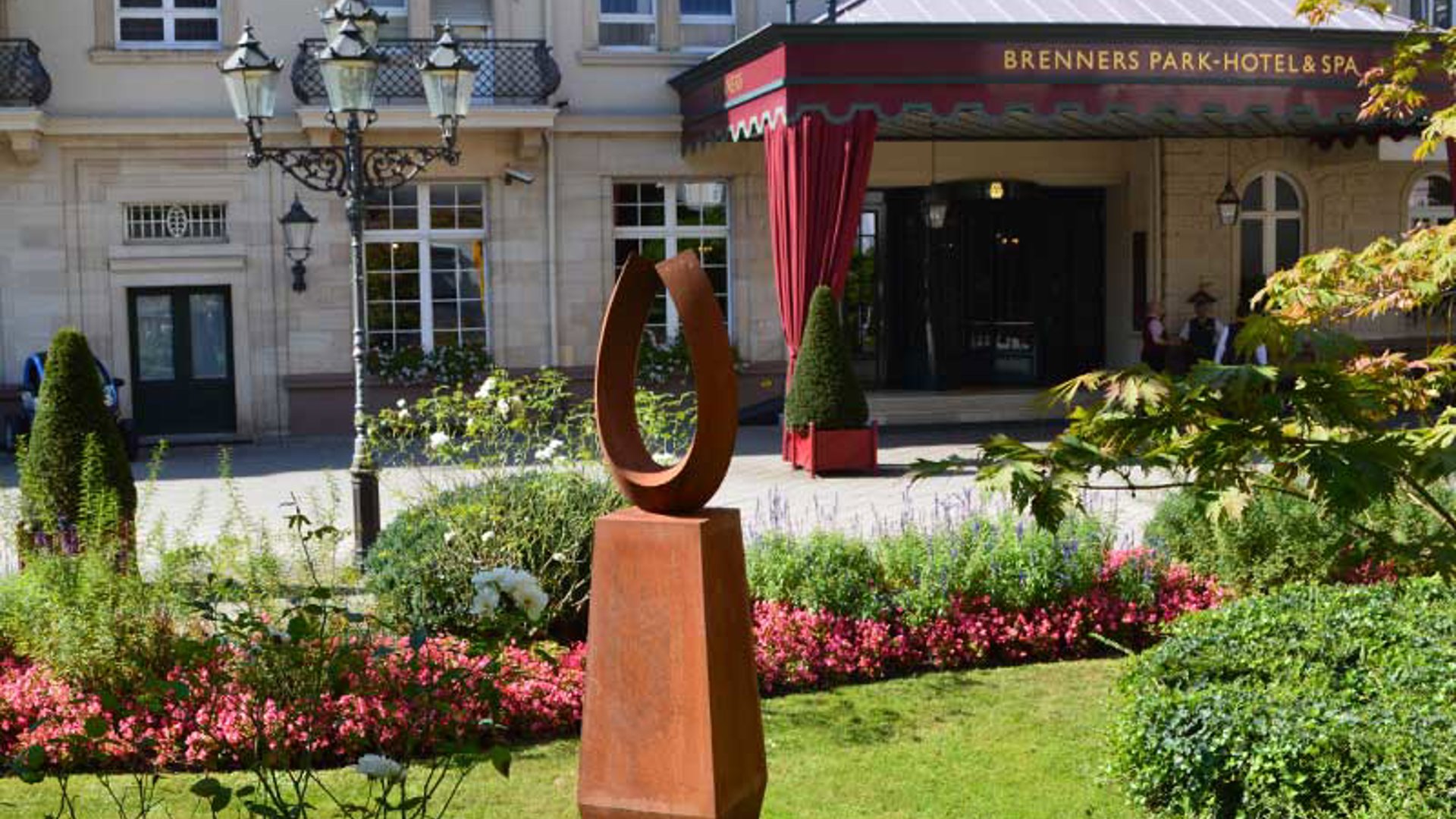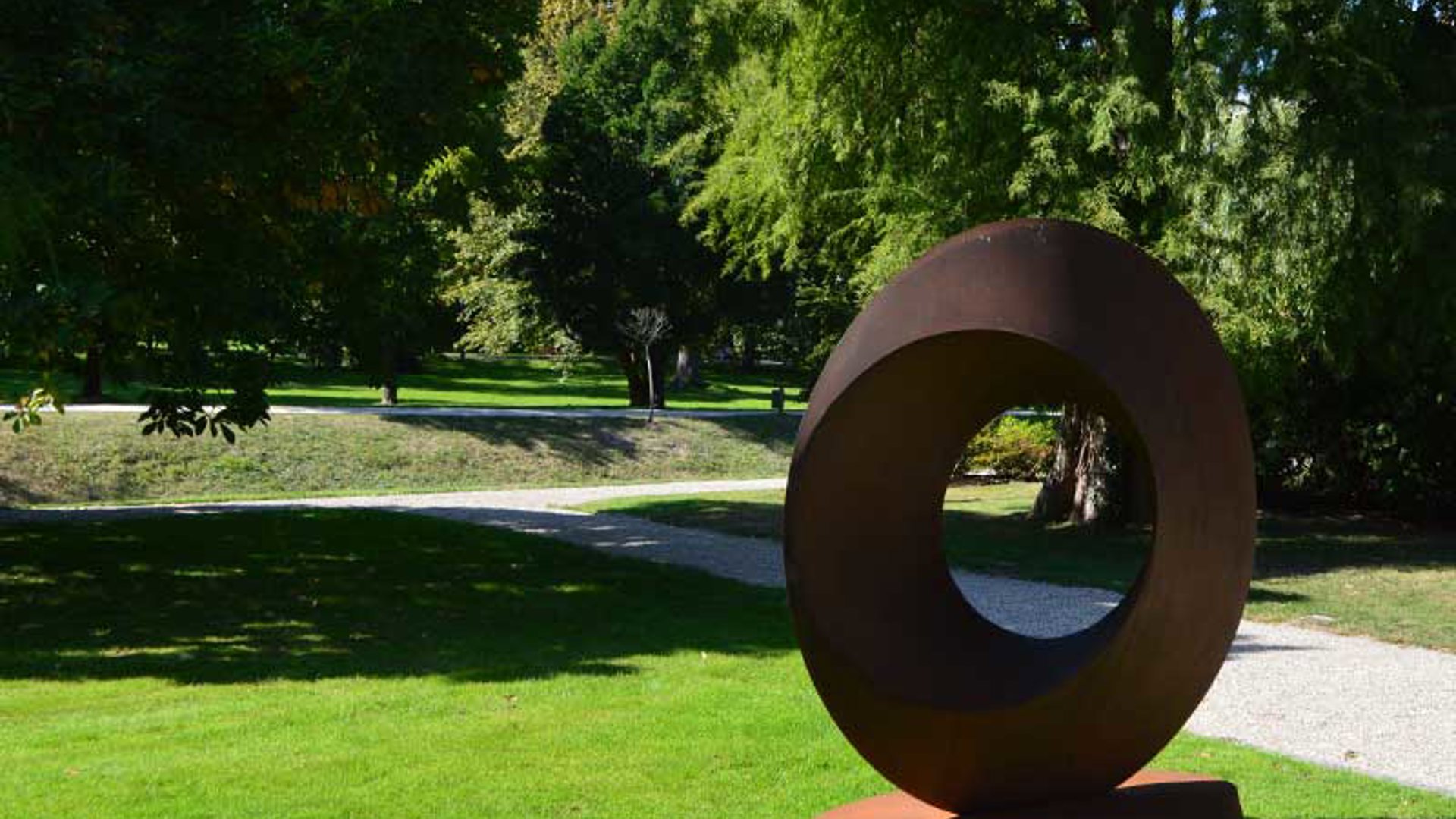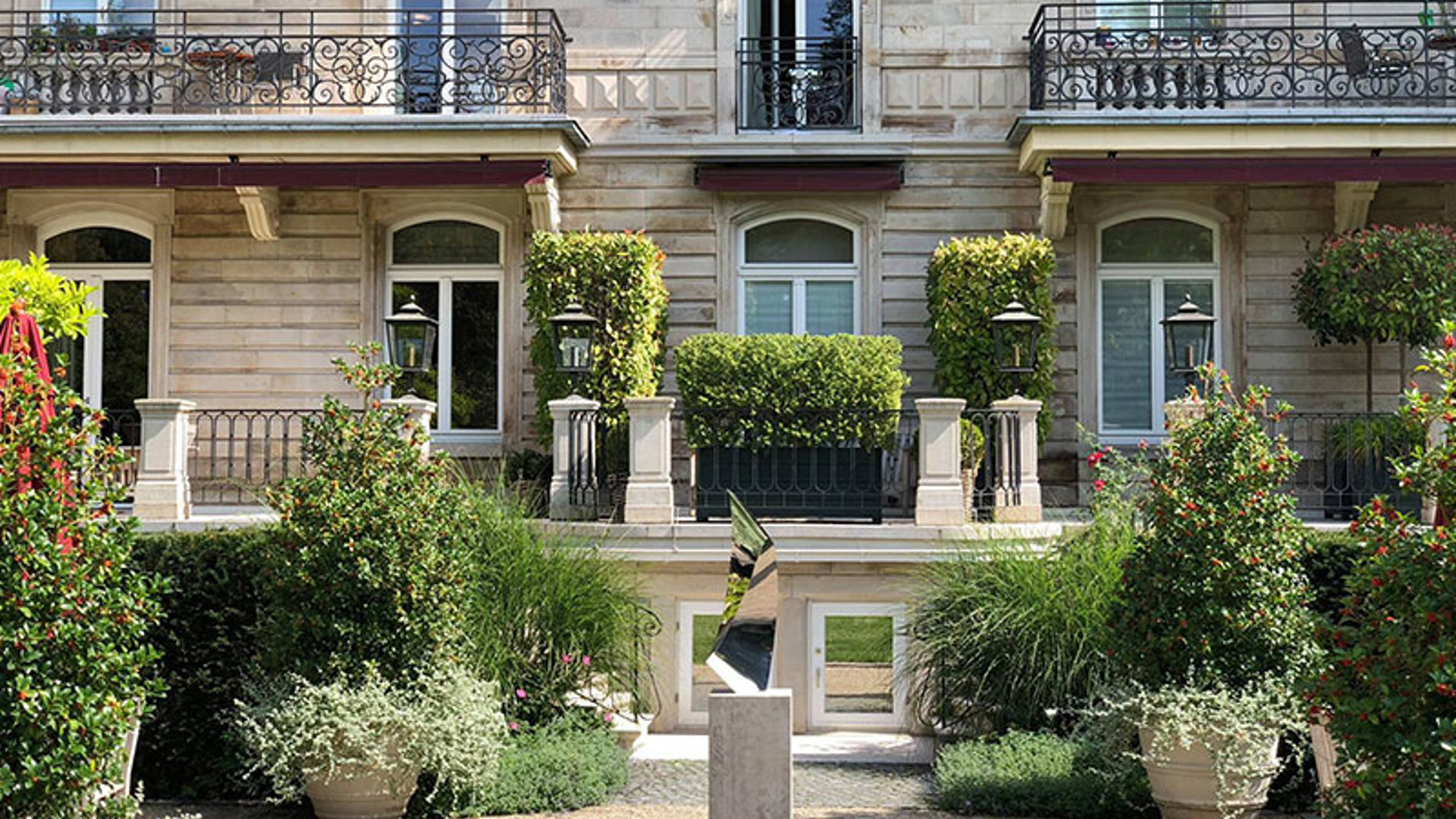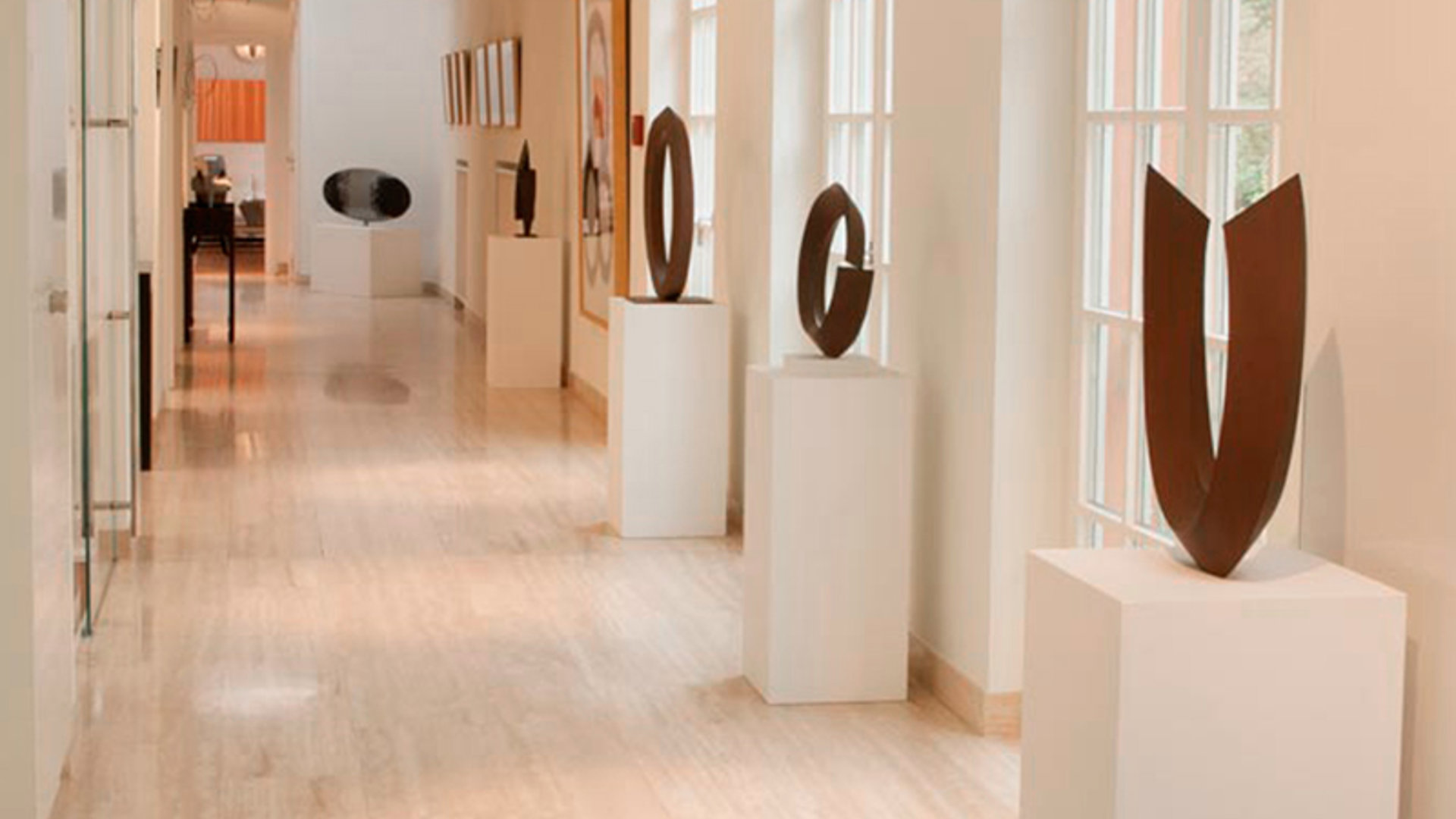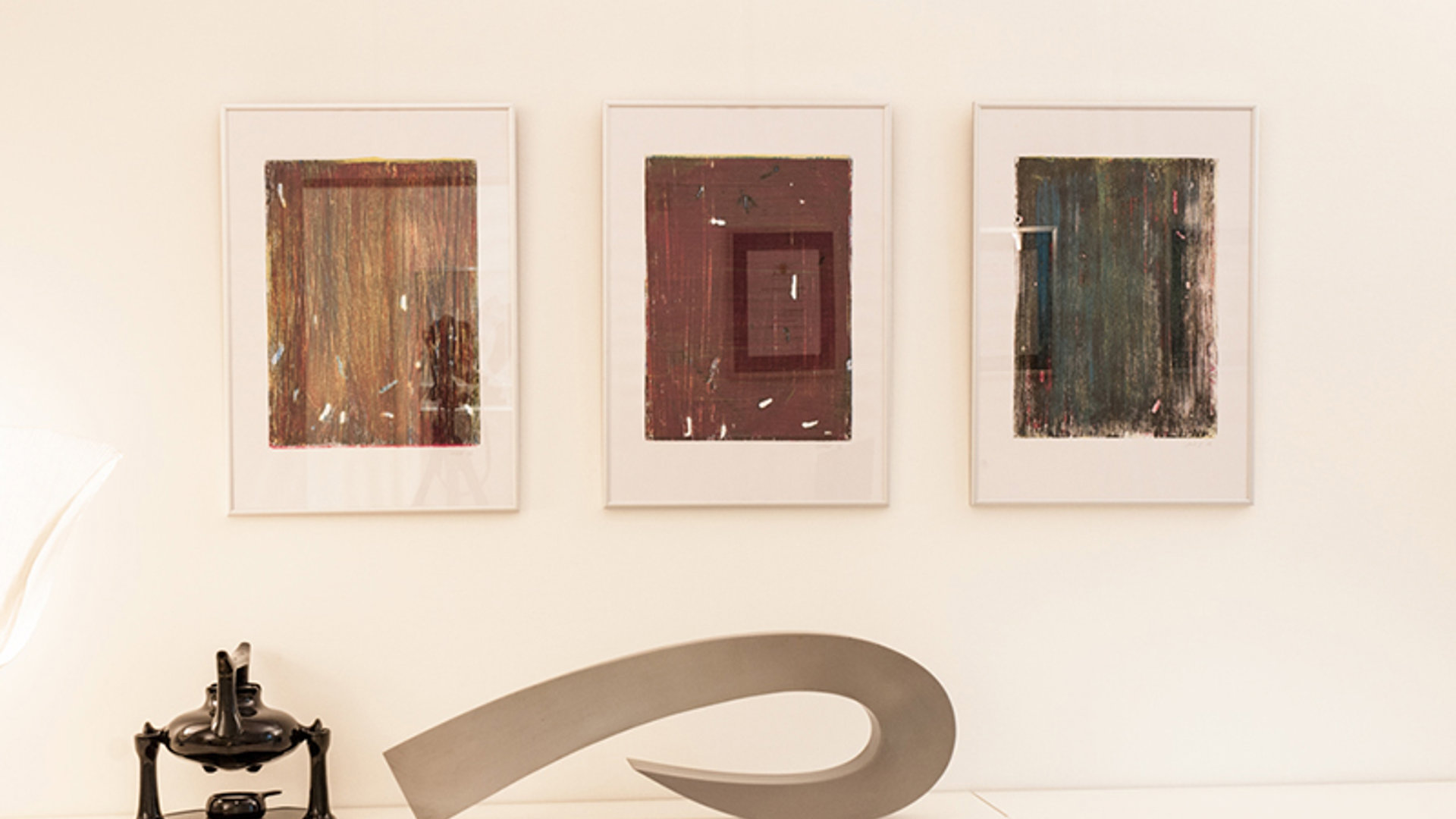 2017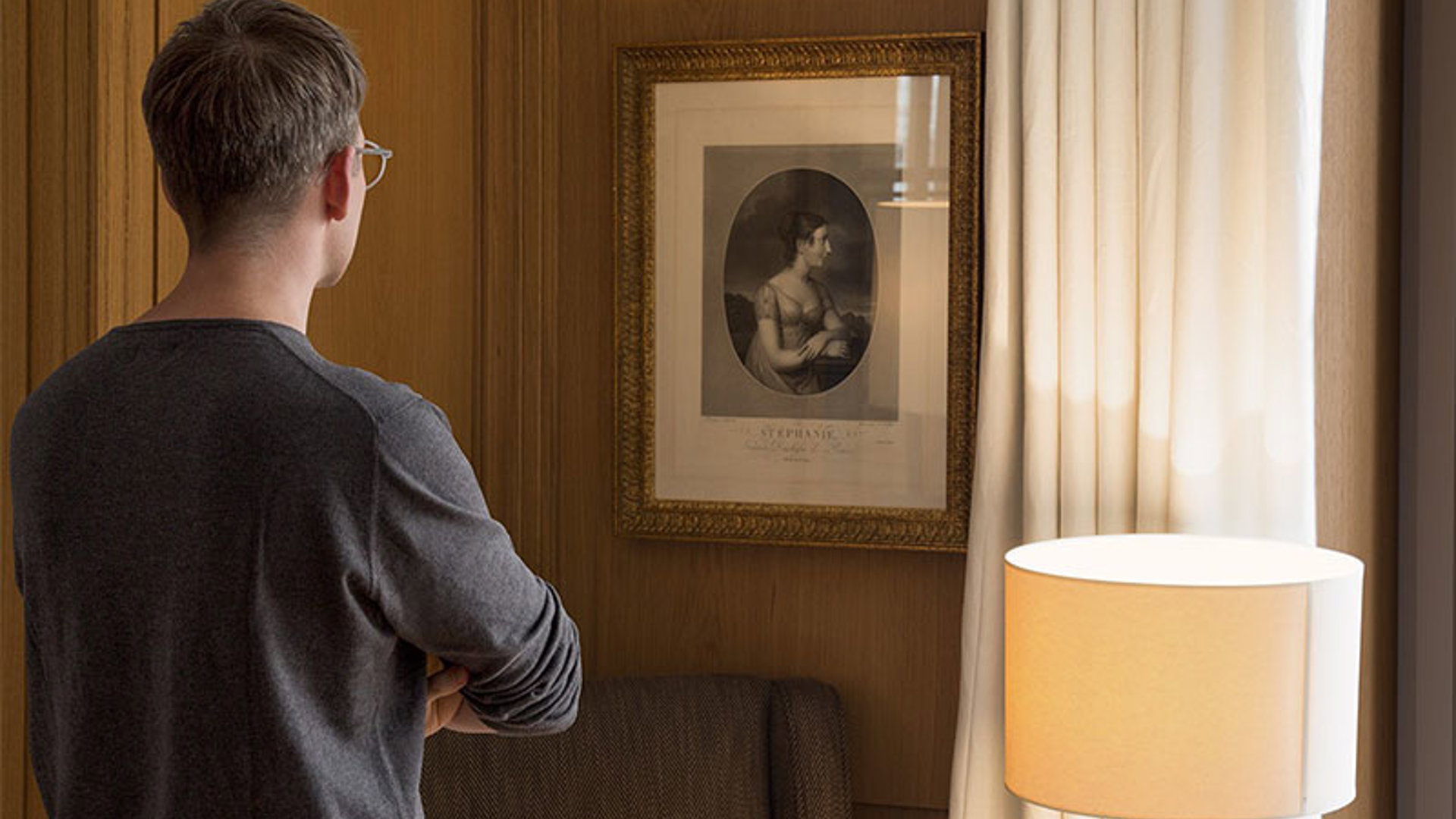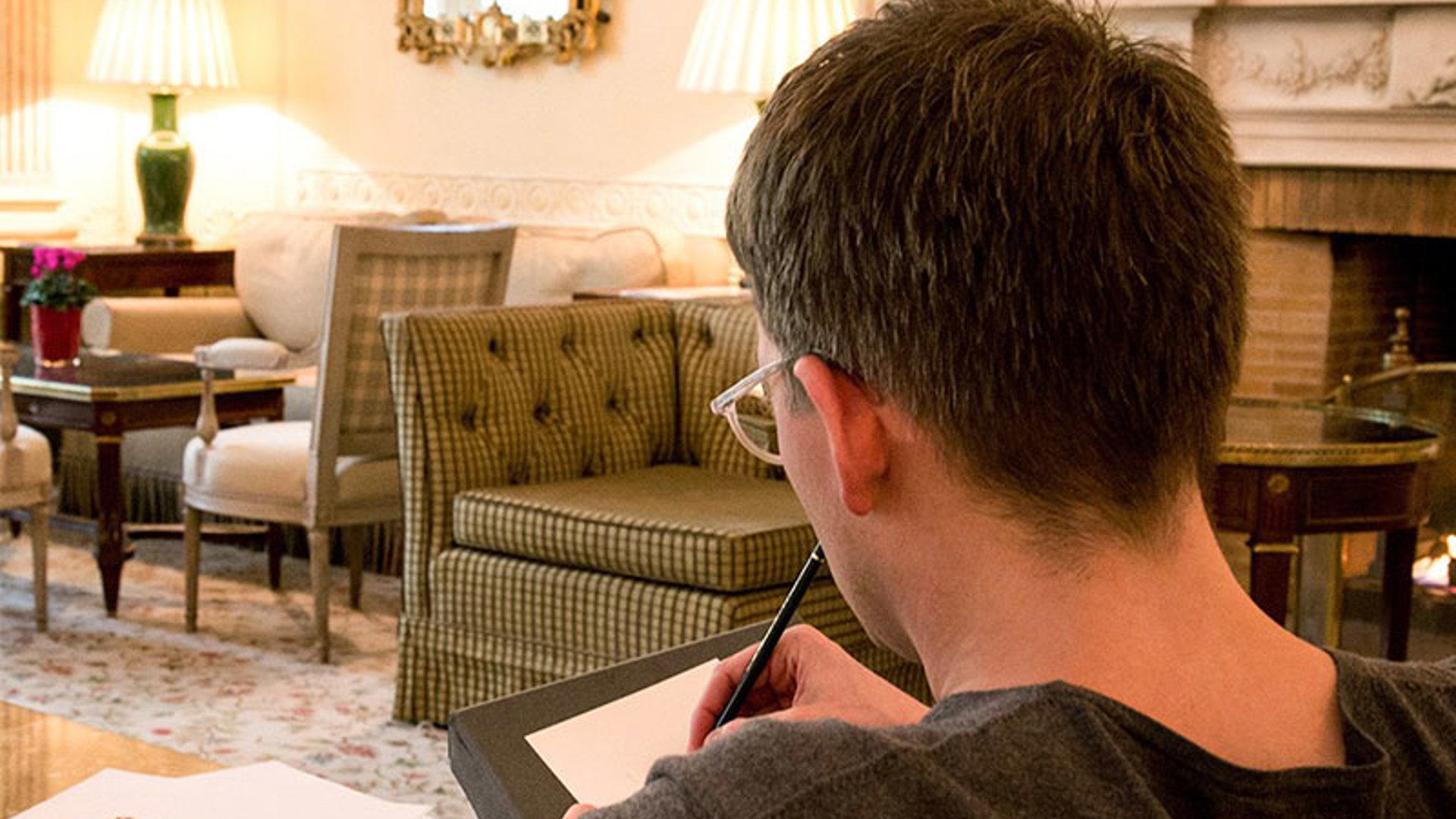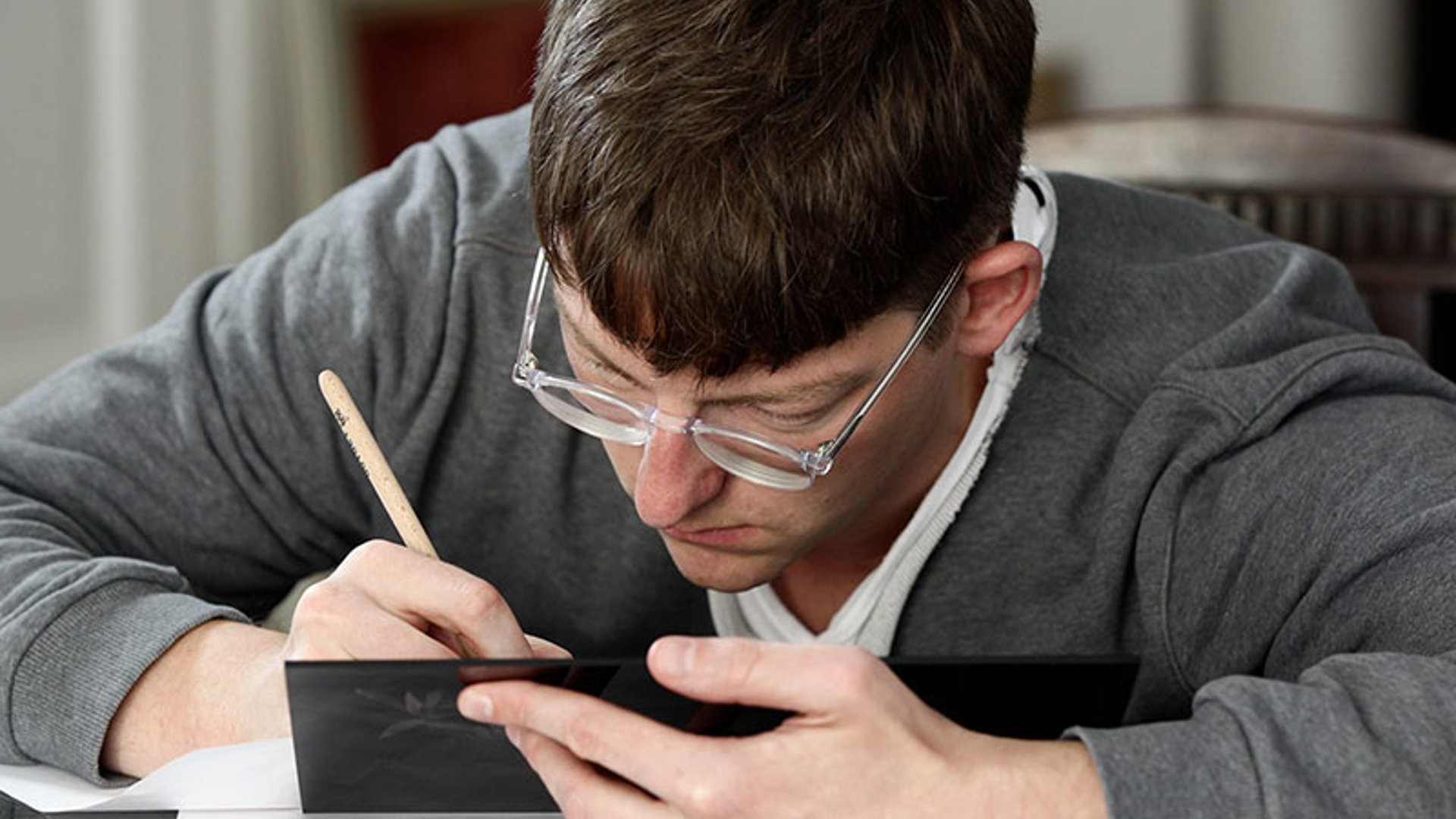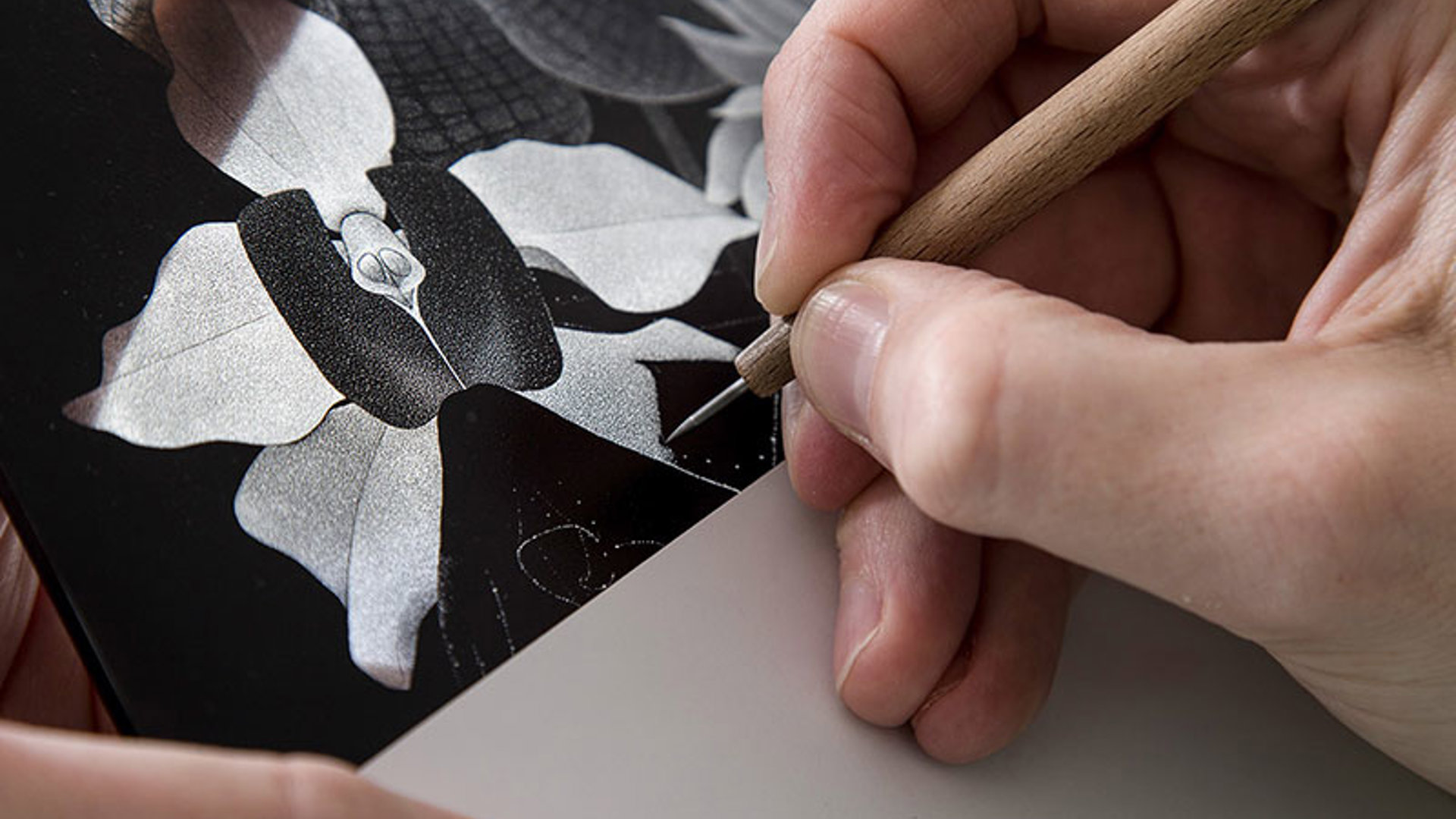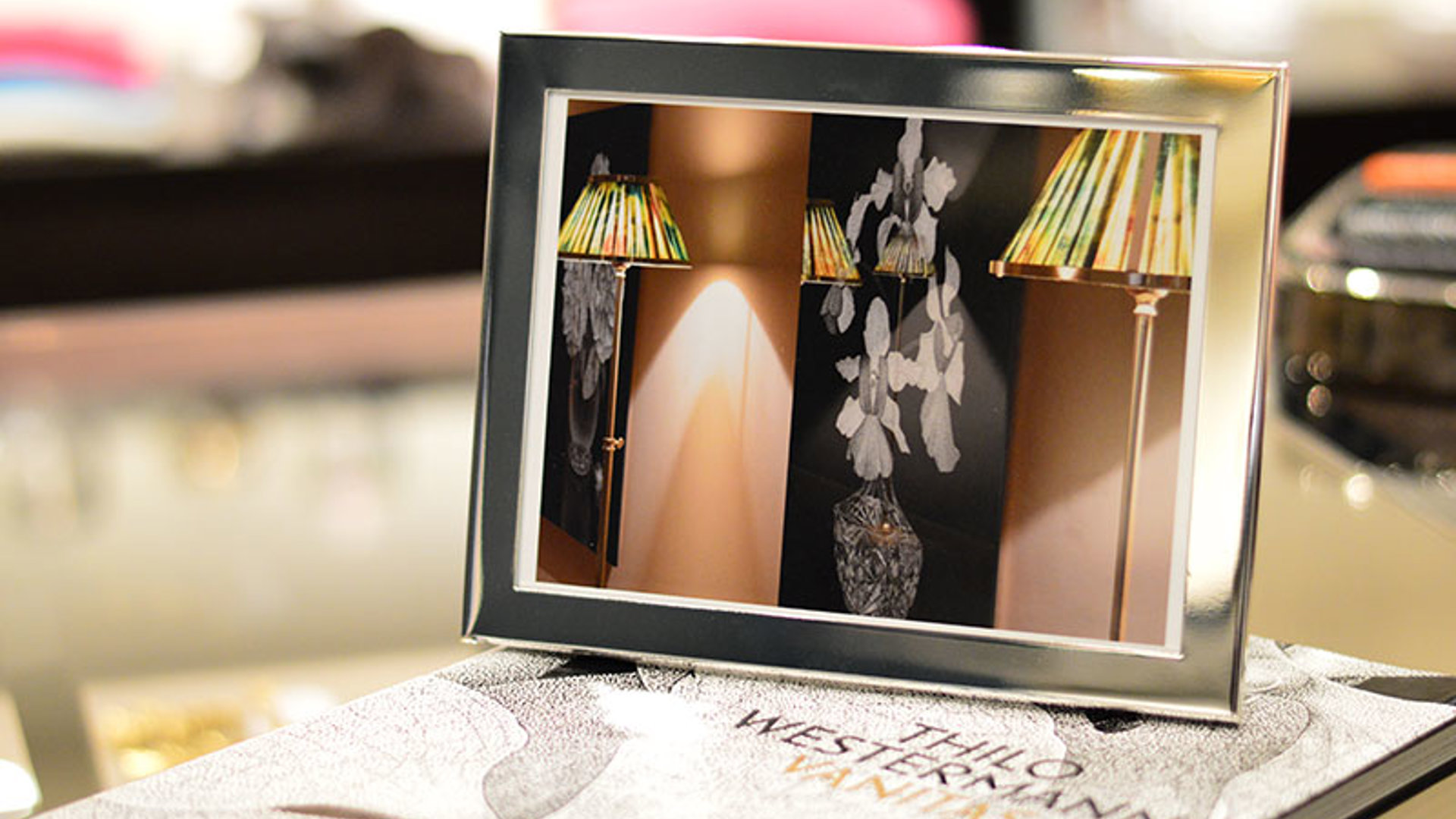 Visiting Brenners Park-Hotel & Spa and Villa Stéphanie
Thilo Westermann
The Berlin-based artist is known for his black-and-white reverse glass paintings and conceptual photo pieces. In a manual process he composes his motifs by stippling dot by dot on a sheet of glass. In the eye of the beholder these constellations of dots merge and give the impression of naturalistic flower still lives. After finishing a painting, Thilo transfers his own art works into new contexts and surroundings.
His limited edition "'Vanitas (Redoute) (2)' and 'Vanitas (Vanda Miss Joaquim)' at Villa Stéphanie, Baden-Baden 2017" is available exclusively at Brenners Eden Being Boutique.