REVELATION
Hand in hand: Two chefs, four hands, six courses
At our Four Hands Dinner on May 21, you will enjoy a unique collaboration between Alexander Mayer and Moses Ceylan. Together they will create the 6-course menu entitled Revelation. This will be accompanied by the exclusive creations of Löw Delights', as well as fine wines and sparkling champagne.
With influences from different culinary regions, both chefs are united in their goal to provide Grande Cuisine with modern touches.
Save the date
Saturday, May 21 2022
from 18.30
in the Wintergarten Restaurant
185€ per person
including selected wine accompaniment
We are looking forward to welcome you and are pleased to receive your reservation via email to [email protected] or under telephone +49 7221 900 890.
Discover the menu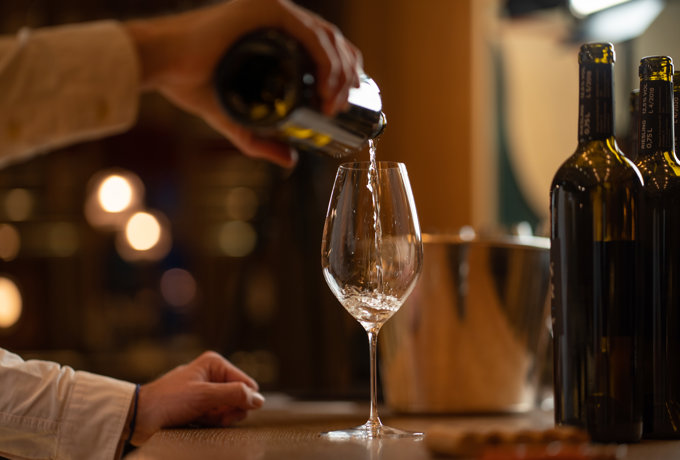 The 6-course menu is highlighted and accompanied by sparkling champagne and a composition of fine wines.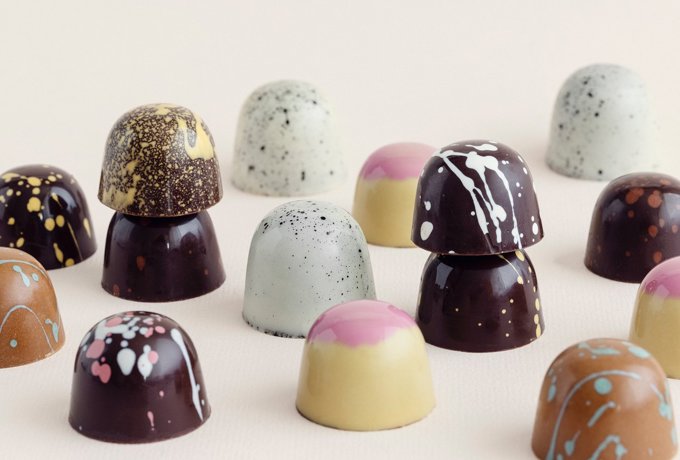 Löw Delights is a small chocolate manufactory in Zurich run by two sisters, Laura and Fabia Löw. Their products are modern, handmade and exclusive.
Get to know both chefs in advance here.
Chef de cuisine of the Wintergarten restaurant
Alexander Mayer
Alexander Mayer, born in Dinslaken/Germany,  is a passionate chef. He started his career in Düsseldorf at Jean-Claude Bourgueil's restaurant "Im Schiffchen". The exciting years as an apprentice were followed by a few stopovers in the best restaurants in Germany.
Chef de cuisine of the Wintergarten restaurant
Alexander Mayer
In the Wintergarten restaurant today he and his Sous-Chef Fokke Mick celebrate with their brigade a creative kitchen style based on the classic French high cuisine, influenced and inspired by culinary highlights from all over the world.
Selected products, many from regional producers, are at the center of an easily accessible and exciting kitchen philosophy, which delivers contemporary interpretations of well-known classics as well as own innovative creations.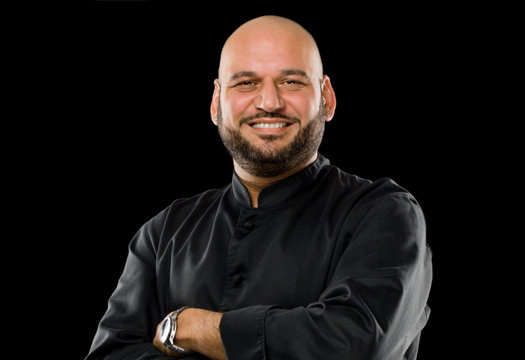 Moses Ceylan
He has cooked for some of the biggest names in the business - he was head chef for Juan Amador and cooked alongside Joachim Wissler, Sven Elverfeld and Christian Jürgens. As a brilliant chef duo with his good friend Sebastian Zier, it rained stars, points and awards at the Einstein in St. Gallen. Now, however, he is not only returning to his culinary roots. Tastefully as well as emotionally inspired by the cuisine of his mother with the know-how of a star chef.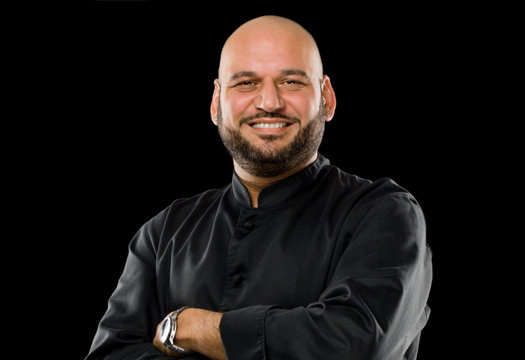 Moses Ceylan
If you ask him about his culinary orientation, he answers with the self-confident words "interpreter of the Orient and the Occident".
It is precisely this self-confidence that is reflected on his plates. Moses gives the simplicity of the ingredients a whole new creativity and radiance with his emotive way of cooking. Tasteful, understandable for everyone, velvety elegant and usually with the courage to a pointed acidity it should be. Modern technology paired with emotion - simply "innovation meets tradition"...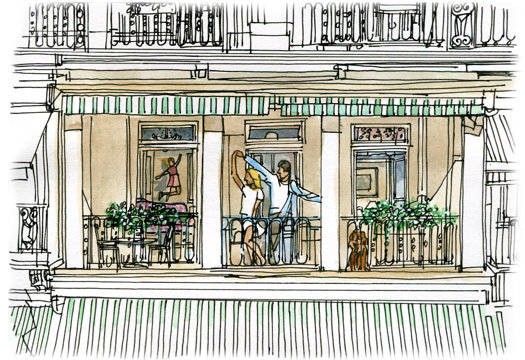 Discover more fantastic events that our anniversary year has in store for you in our Epicurean Journey.
Epicurean Journey