Christmas goose
Wednesday 11th November to Saturday 26th December, 2020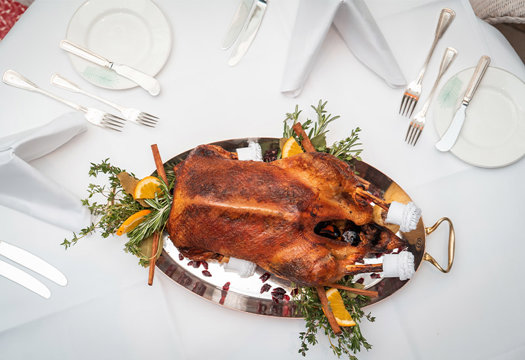 We will deliver free of charge within the city of Baden-Baden from St. Martin's Day (11th November) until Boxing Day.
Christmas goose for 4 people
Red cabbage | Chestnut sauce | Potato dumplings | Baked apples
245 Euros
Please place your order at least 24 hours before the required delivery date.
Please call us from Monday to Friday, 8am to 6pm on +49 (0)7221 900 235.