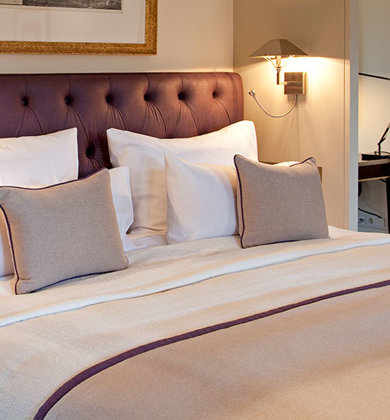 Sleep deep tea
For a peaceful sleep
Under the label "Quality and Organic Food", Villa Stéphanie Spa & Fitness has developed four unique varieties of tea in cooperation with nutrition expert Dr Lars Peter Kuhr. The "Sleep Deep" variety is a relaxing tea that calms the nerves and helps achieve restful sleep. The tea is made from oat straw blossoms, lime blossoms, camomile blossoms, lavender blossoms, valerian root and liquorice root and has a slightly sweet note.
All ingredients are certified as organic.
The other varieties are: Daily Vitalizer, Inner Glow and Liver Cleanse.