HOTEL DU CAP-EDEN-ROC | CULTURE
A Timeless Legend
02 juin 2021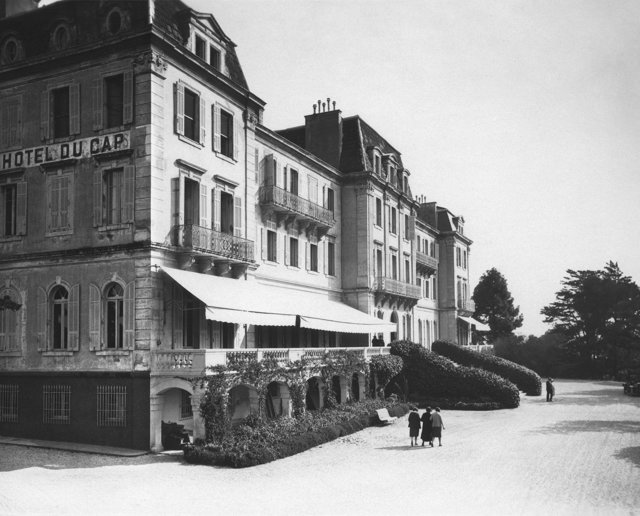 For 150 years, the Hotel du Cap-Eden-Roc has been the Côte d'Azur's foremost oasis of style and luxury.
As the hotel prepares to publish a sumptuous new book marking a century and a half of peerless hospitality, Colette Forder recalls some of its celebrated guests and unforgettable moments.
On the shore of the French Riviera, about half-way between Marseilles and the Italian border, stood a large, proud, rose-coloured hotel. Deferential palms cooled its flushed façade, and before it stretched a short dazzling beach. Now it has become a summer resort of notable and fashionable people…
Thus F Scott Fitzgerald introduces his readers to the Hotel du Cap-Eden-Roc in the opening lines of his 1934 novel, Tender Is the Night. How many hotels, no matter how glamorous, can claim to have appeared as a character in one of the greatest novels of the 20th century? In fact, its literary guise here as Gausse's Hotel des Etrangers is just one of the many roles this legendary place has played in its 150-year lifetime, as a sumptuous new book, published to mark this landmark anniversary, reveals.
Fittingly, the tale reads like something out of a work of fiction, embracing an early attempt at crowdfunding, a dashing officer from the Russian Imperial Guard, a gala launch followed almost immediately by neglect and disrepair, the depredations and deprivations of three wars, occupation, bombardment – and, crucially, two families that were to become careful and gifted owners. And separating fact from long-believed fictions surrounding the hotel was what made the project so fascinating, explains Flammarion's Suzanne Tise-Isoré, who edited the book, which was written by Alexandra Campbell, with a foreword by former Vanity Fair editor Graydon Carter.
"We found out some stories were mistaken," she explains, "and we found new stories that had been forgotten." One of the commonly-held but mistaken beliefs turned out to be what might be called the foundation myth of the hotel – that it had been built as a retreat where journalists could recover from the stress of their work. That had certainly been one scheme for this idyllic stretch of coastline.
The extravagantly named Jean-Hippolyte-Auguste-Delaunay de Villemessant was a newspaper entrepreneur who, in 1854, bought Le Figaro. At that time, the paper was a satirical weekly, but de Villemessant set about turning it into the more serious publication that it is today, earning himself the reputation as the father of journalism in France. He had a good eye for spotting journalistic talent and a good ear for hearing what his readership wanted. As he built up his publishing empire, he came up with a scheme to provide an elegant retreat for burnt-out writers, which he would call the Villa Soleil.
He set his sights on the Cap d'Antibes, where the sea, the air and the mountains seemed to provide everything for his ailing scribes, and then, in 1867, set about enthusing his supporters, a 30-strong group of writers, artists and financiers, to join him in the project and begin negotiations with a delegation of local landowners. His journals recount his plans for easing the lot of "the mental invalids" for whom he wanted to build a house of pleasure, "full of poetry and gaiety, open not only to weary workers but also to authors who, to conceive a work and bring it to a successful conclusion, seek the peace of mind and freedom from material concerns that are so necessary for hunters of ideas."
Meanwhile, on the Cap d'Antibes in 1868, those same landowners were having their own ideas. Chief among them was Alexei Plestcheyev, a former captain in a Hussar regiment of the Russian Imperial Guard, who had been quietly acquiring land, including a 22-acre site on a promontory that was west-facing, secluded, with stunning views: the ideal place for a luxury hotel, such as the Grand Hôtel that had recently opened in Nice, catering to the wealthy tourists who were starting to flock to the Riviera.
Unfortunately for de Villemessant, this influx of new wealth meant that some questioned his philanthropic intentions, suspecting that his plan for the Villa Soleil was actually financially motivated. He retreated from the picture (and later invented the resort at Le Touquet), leaving Plestcheyev and his investors to go ahead with building the hotel of their dreams. Construction began in March 1868, to the plans of the architect August Abeille, who had worked on a nearby villa called Les Chênes Verts, and was completed the following year overseen by François Brun. The elegant Second Empire style château – 180ft in length, with its two 90ft-deep wings, sweeping staircase and terraces, which would surely have been rather grand for a journalistic retreat – was also given a new name: the Hotel du Cap.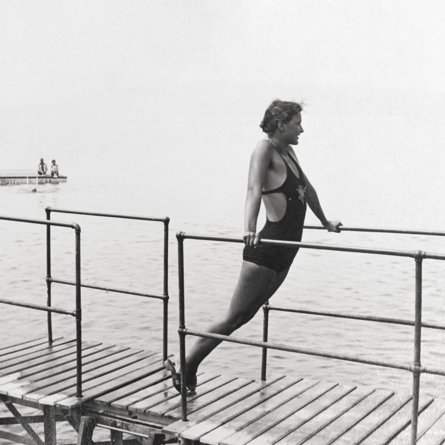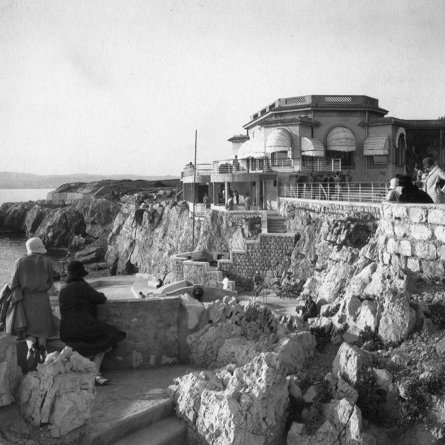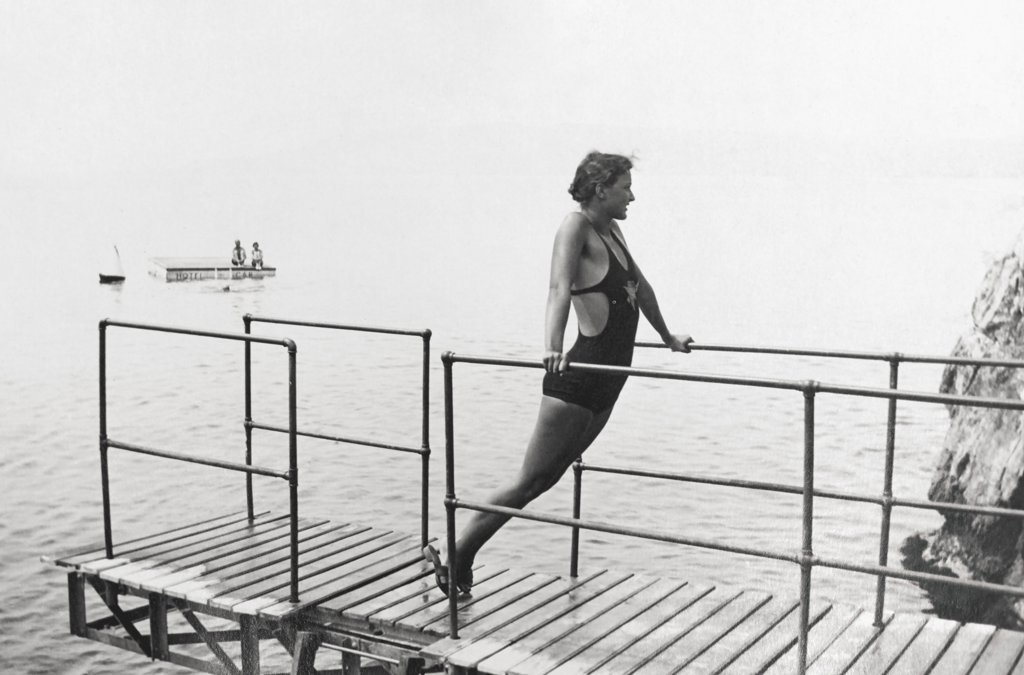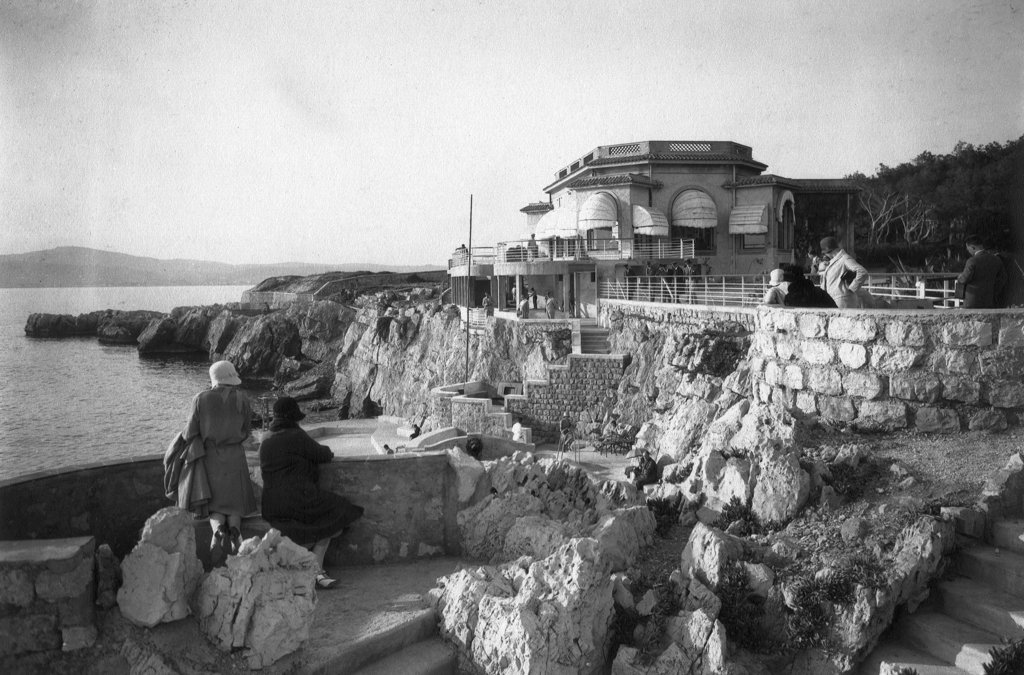 The hotel opened to great fanfare on 26 February 1870. Plestcheyev hosted a ball and 15-course banquet for the cream of society from Nice, Antibes and Cannes. It was open for just one season. The Franco-Prussian war halted travel around France and the fort at Antibes was overrun with troops. Local newspapers reported outbreaks of disease, of typhoid and smallpox. It was not an auspicious time to launch a luxury hotel, not least because after the war and the fall of the Second Empire came the Panic of 1873, the Long Depression global economic crisis that devastated the French property market, among others, and brought financial ruin to many. Plestcheyev's company went into liquidation in 1876.
When attempts to sell the property came to nothing at the end of the 1870s, the once-grand Hotel du Cap settled into ruin for much of the 1880s: neglected and left to nature, the sleeping beauty became covered with weeds, the stonework crumbling under the sun. Then, in 1887, along came Prince Charming – or, rather, an entrepreneurial young Italian called Antoine Sella. Life for the hotel was to begin again, and this time the timing was right: tourism had started to blossom in the South of France.
This was the era when British aristocrats and royalty, including Queen Victoria and the Prince of Wales, came in search of winter sunshine, and in such quantities that in 1886 the Calais–Méditerranée Express had been set up to take them to it. They wanted first-class comfort and luxury on their travels, which fuelled the vogue for "palace-style" hotels all over Europe. The Hotel du Cap already had the looks; what it lacked was good management.
Antoine Sella had made his name as a hotel manager of note back in Italy, where he had successfully established a grand hotel and spa at Andorno Micca, near his hometown of Biella in Piedmont. Spas were very much the thing in the late-19th century, so he had a constant stream of guests in the summer months. What he needed was a resort to complement this business during the colder times of the year: he decided on the French Riviera.
Travelling towards Antibes by boat from the Italian Riviera, past Menton, then Monaco, Sella saw the Hotel du Cap, unmissable on its lofty promontory. He convinced the current owners – two Frenchmen, one Englishman and a Russian – to take him on as manager. His predecessors in the role had made no change to the hotel's fortunes, but Sella's contract included a clause giving him 10 per cent of the takings as commission. Plus, he was determined to succeed. He set to work on a major refurbishment, and more staff, including groundsmen, were appointed. The hotel reopened two years later, in January 1889. By the end of March, a local newspaper reported that the hotel's rooms were fully booked.
It was not all plain sailing from there. For three months, Sella's only guests were two loyal English ladies he had shipped in from his Italian spa – and their daily bill of 12 francs did not go far towards the running of such an establishment. He later looked back philosophically at this lack of clients: "I lost all my money but I did not lose courage. I did not pay attention to whether they came or not. I had done my best – what more could I do?"
If Sella was deliberately playing a long game, he played it well. He offered to lay on a complimentary lunch for the Grand-Duke of Mecklenburg-Schwerin, who was staying in a nearby villa with a large party of friends and family. At the lunch one of the guests, the American newspaper magnate James Gordon Bennett Jr, received a cable from his sister back in New York, asking for his help in finding accommodation for her forthcoming visit to the South of France. Sella showed the immensely rich owner of the New York Herald his three finest rooms, and he booked them at once, paying 10,000 francs to secure the reservation. Mrs Isaac Bell and her 14-strong group were so pleased with what they found that, rather than be bothered with anything as mundane as a bill, she offered Sella another 30,000 francs, with the instruction to let her know when it had run out. The Hotel du Cap's Belle Epoque was under way.
Sella's flexible management style, as well as his superb attention to detail, paid dividends, and he was able to increase his shares in the business. A new century, however, meant new-fangled improvements were called for: electricity, running water, heating. He needed control – and money – to do this.
The true value of cultivating a loyal clientele was Sella's saviour this time. Bemoaning the lack of funds to update the facilities to William Onslow, the 4th Earl of Onslow and a Conservative Party grandee, he found himself immediately presented with a cheque for half a million francs. Now he could secure sole ownership, and modernise. Not only that, but he later expanded. The Eden-Roc pavilion was completed just before the First World War brought French tourism to another halt in 1914, after which the Hotel du Cap did its patriotic duty as Convalescent Home Number 11 for the American Red Cross nurses; they referred to it as Paradise.
After the war, the search for escape in a world reeling from the horror brought hedonist-seekers back to the Riviera. The Americans came in droves, bringing their money, their jazz records and their new cocktails. The Riviera entered the Jazz Age of Scott and Zelda Fitzgerald, Cole Porter, and moneyed socialites galore. Chief among the latter were Gerald and Sara Murphy, who were described as the "nexus of the expatriate idyll". Their legendary hospitality acted as a magnet for writers, artists, and glamour, as did the sun. For up until this moment, a tan had been something to be avoided – a sign of working in the fields, perhaps. But in 1923 (the very year that Coco Chanel started the fashion for suntans when she disembarked from the Duke of Westminster's yacht looking bronzed) the hotel had its first official summer season. The American presence was such that The Chicago Tribune launched a Riviera supplement, edited by the writer and cartoonist James Thurber, and from this point on, we see what we would all recognise as modern beach culture at the Hotel du Cap – an era of unabashed sun- and sea-bathing.
When Antoine Sella died in 1931, his son André took over operations – and very much his father's son, André's innovations focused on improving the dining and bathing facilities. The fortunes of the hotel looked good – until war came once more. At the end of the 1939 summer season, the Hotel du Cap closed for the duration of the Second World War, requisitioned first by local authorities as a military hospital and then, from September 1943, occupied by the Germans. When a different set of Americans came to restore peace, the hotel found itself in the firing line. Bombardment during one skirmish destroyed the Eden-Roc pavilion (the Americans later paid for the reconstruction) and the surrounding gardens had to eventually be swept for mines. But after the end of hostilities, the Riviera's spirits revived: the millionaires and movie stars returned, in search of fun like the previous post-war generation, and this time they kept coming back, year after year. The Hotel du Cap had become something of a private club for its long-term returnees, the Kennedy clan among them.
In 1964, Rudolf August Oetker, the German industrialist and owner of the Brenners Park-Hotel & Spa in Baden-Baden, was honeymooning on the Riviera with his new wife Maja. Just as Antoine Sella before them, they sailed around the Cap d'Antibes and saw the hotel, resplendent above the rocks. "It's too expensive for us," he said to his wife. But he didn't forget; and four years later, when André Sella was in poor health and looking to sell, he leapt at the chance. Without having even visited, the deal was done. In 1969, the Hotel du Cap-Eden-Roc entered the next chapter of its existence, as a jewel in the Oetker Collection, going from strength to strength into another new century.
Hotel du Cap-Eden-Roc: A Timeless Legend on the French Riviera is published by Flammarion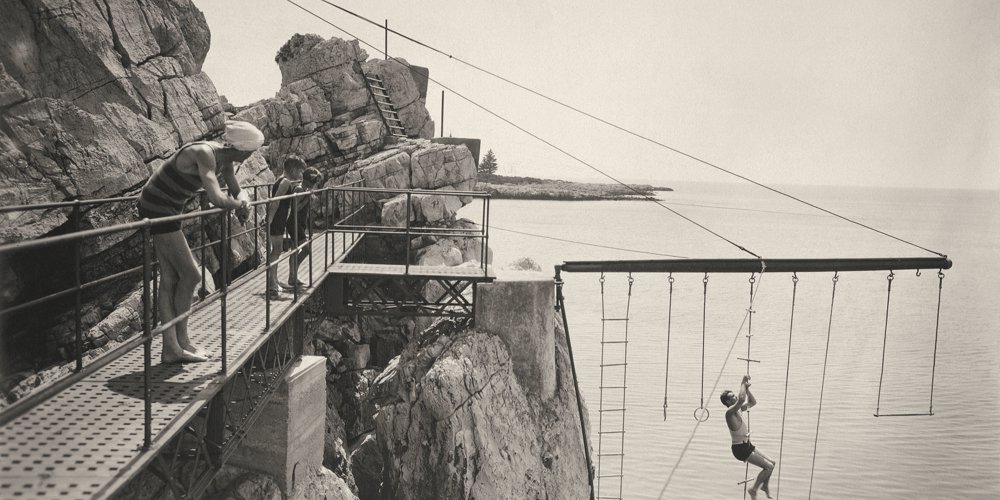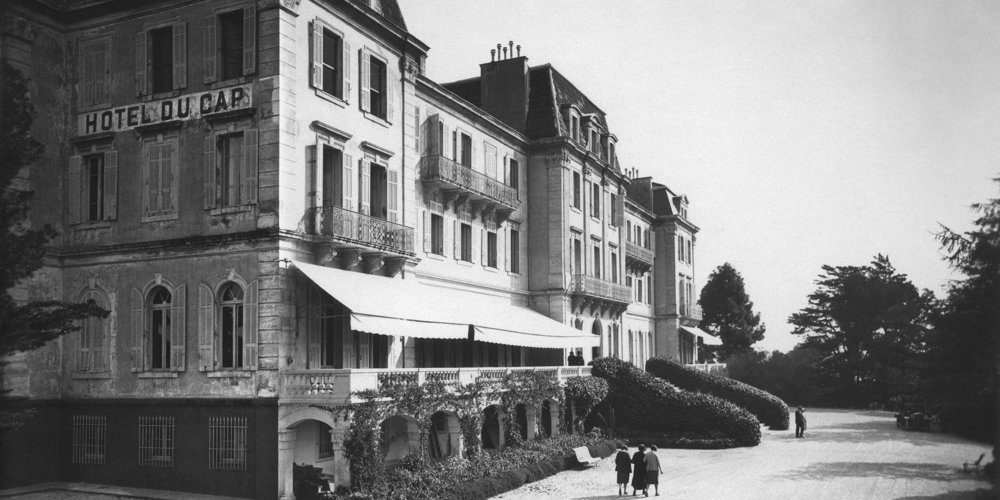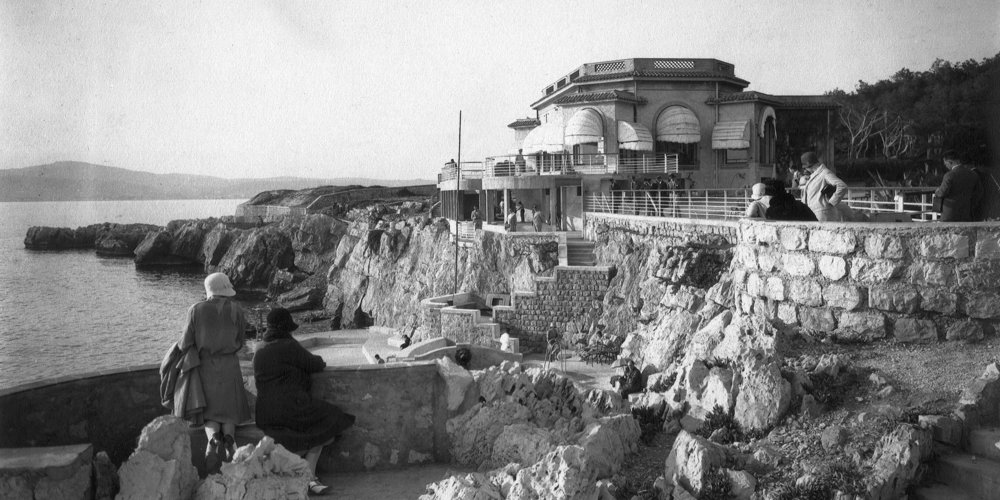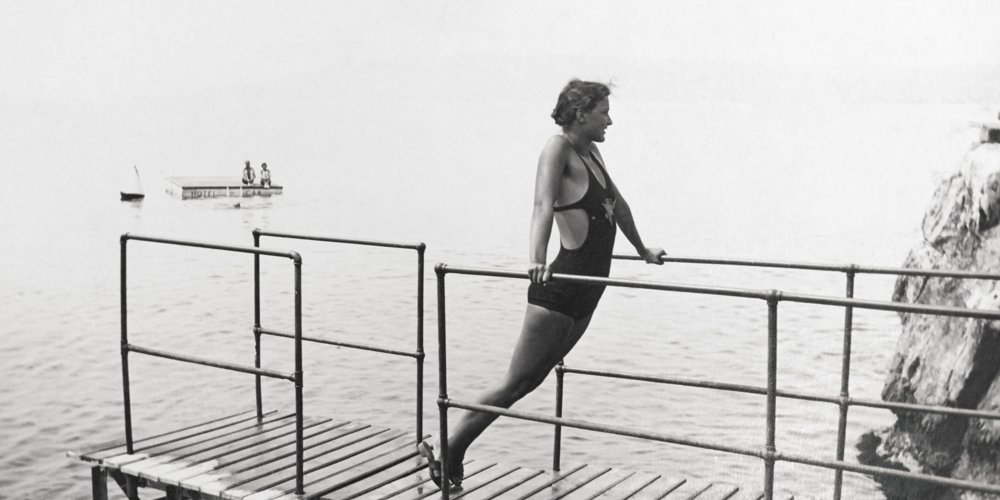 Leave a Comment
Comments
Federico Bertelli

10th janvier 2023

"No more words........wonderful"
Discover More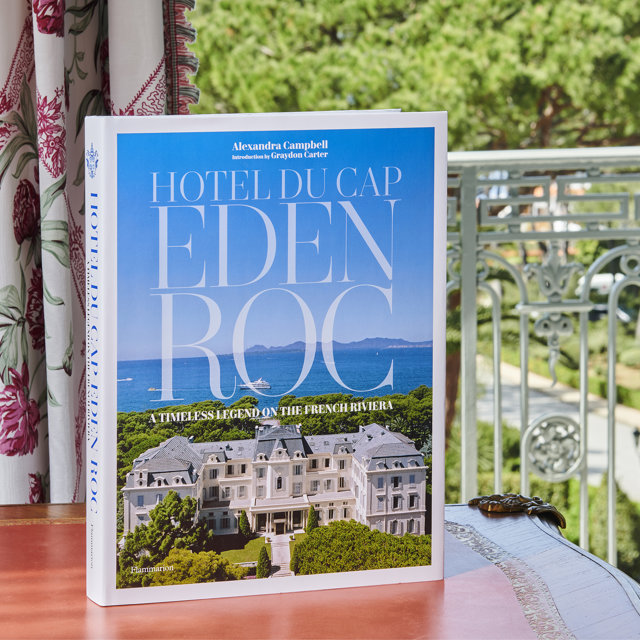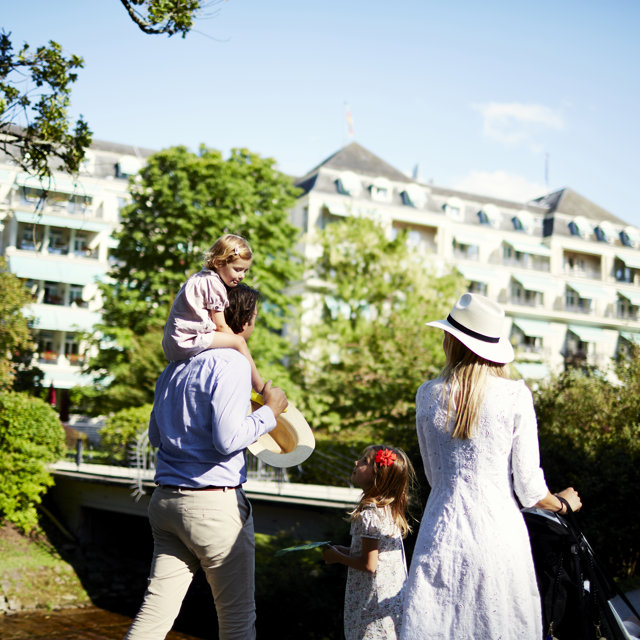 BRENNERS PARK-HOTEL & SPA
CHATEAU SAINT-MARTIN & SPA