Royal Wedding Excitement
When the Royal Wedding was announced by The Royal Household in November 2017, the United Kingdom celebrated with HRH Prince Henry of Wales and Ms. Meghan Markle. The ceremony and celebration is set for Saturday 19 May 2018. At The Lanesborough, our team have come up with some top tips in preparation for the big day.
read official update
Royal Suite
The Lanesborough Hotel's seven-bedroom Royal Suite is a residence fit for a king, queen or head of state. Extending across a full corridor, The Royal Suite offers stately views of Buckingham Palace Gardens.
discover the royal suite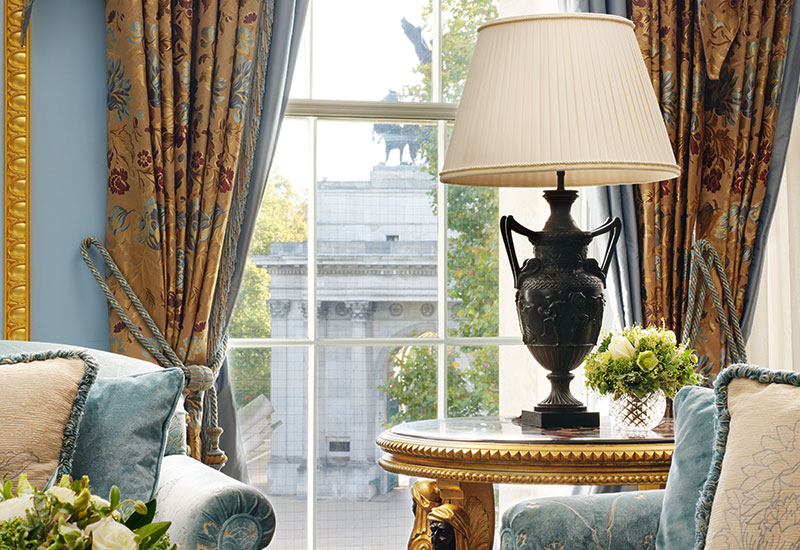 Save Your Seat
Top Tips
If you are planning to watch The Royal Wedding in a public place, we recommend you reserve your place well in advance. The celebration is sure to glue thousands to the television.
Record the Football
Top Tips
The celebration occurs on the same day as the FA Cup final at Wembley Stadium in London. Usually, the Duke of Cambridge would present the trophy. We recommend you record the match or watch the highlights after the wedding celebration coverage.
Make The Most of the Day
Top Tips
Pub opening hours have been extended until 1am in the hope "that [a] relaxation of the licensing hours will allow people to extend their festivities and come together to mark what will be a very special moment for the country."
Royal Wedding Cocktail
The Library Bar team have created a special Royal Wedding Cocktail in celebration of the happy couple. Details will be revealed shortly.
discover the library bar
Latest news from Oetker Collection