The Island
Nestled on a 300-acre private Caribbean island two miles from Antigua, Jumby Bay is a secluded haven filled with lush landscapes, stately palm trees and three stunning white sand beaches. After touching down in Antigua, guest are whisked away on a short and scenic private cruise to Jumby Bay Island, making it one of the most desirable and exclusive private retreats in the Caribbean.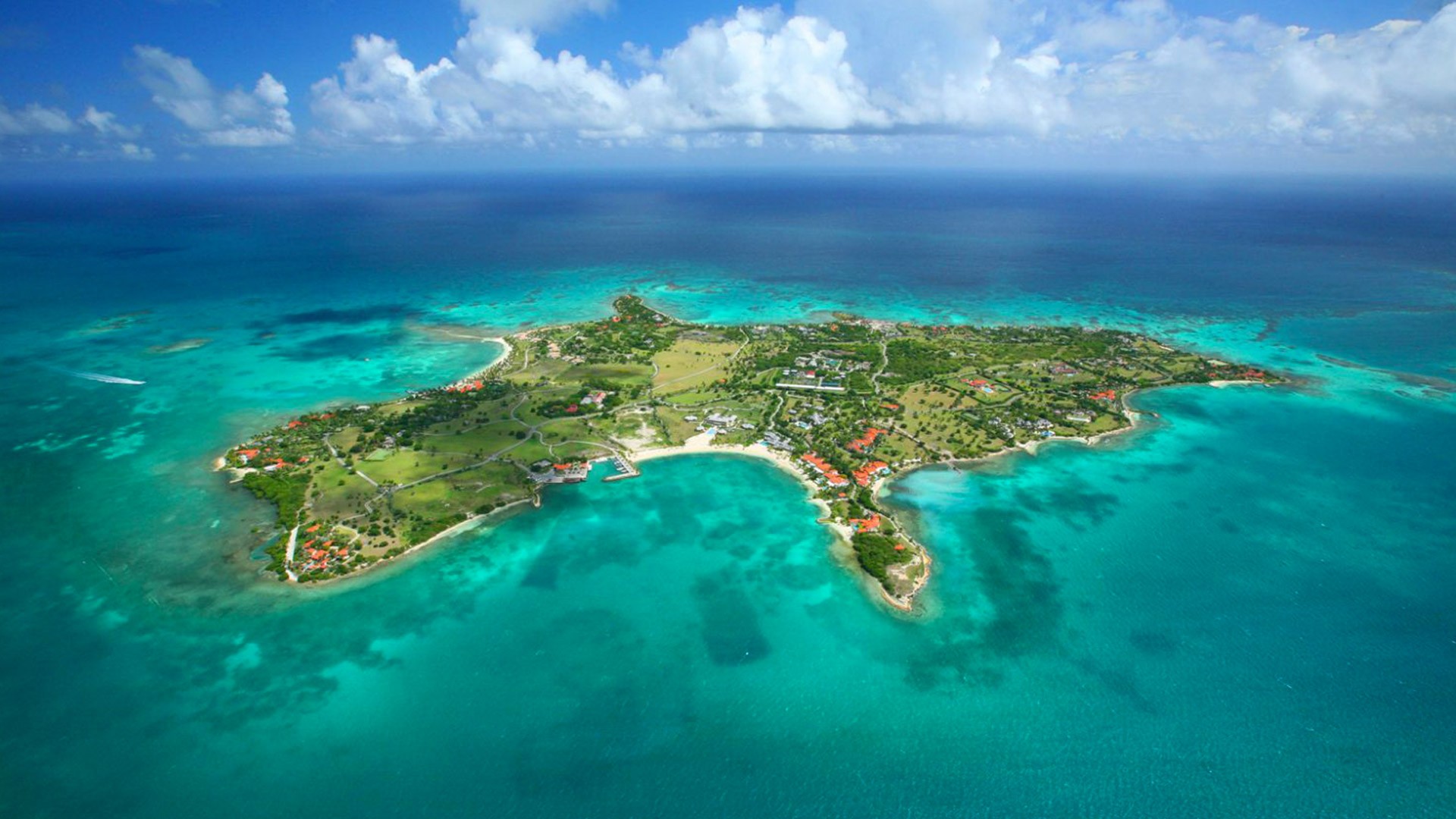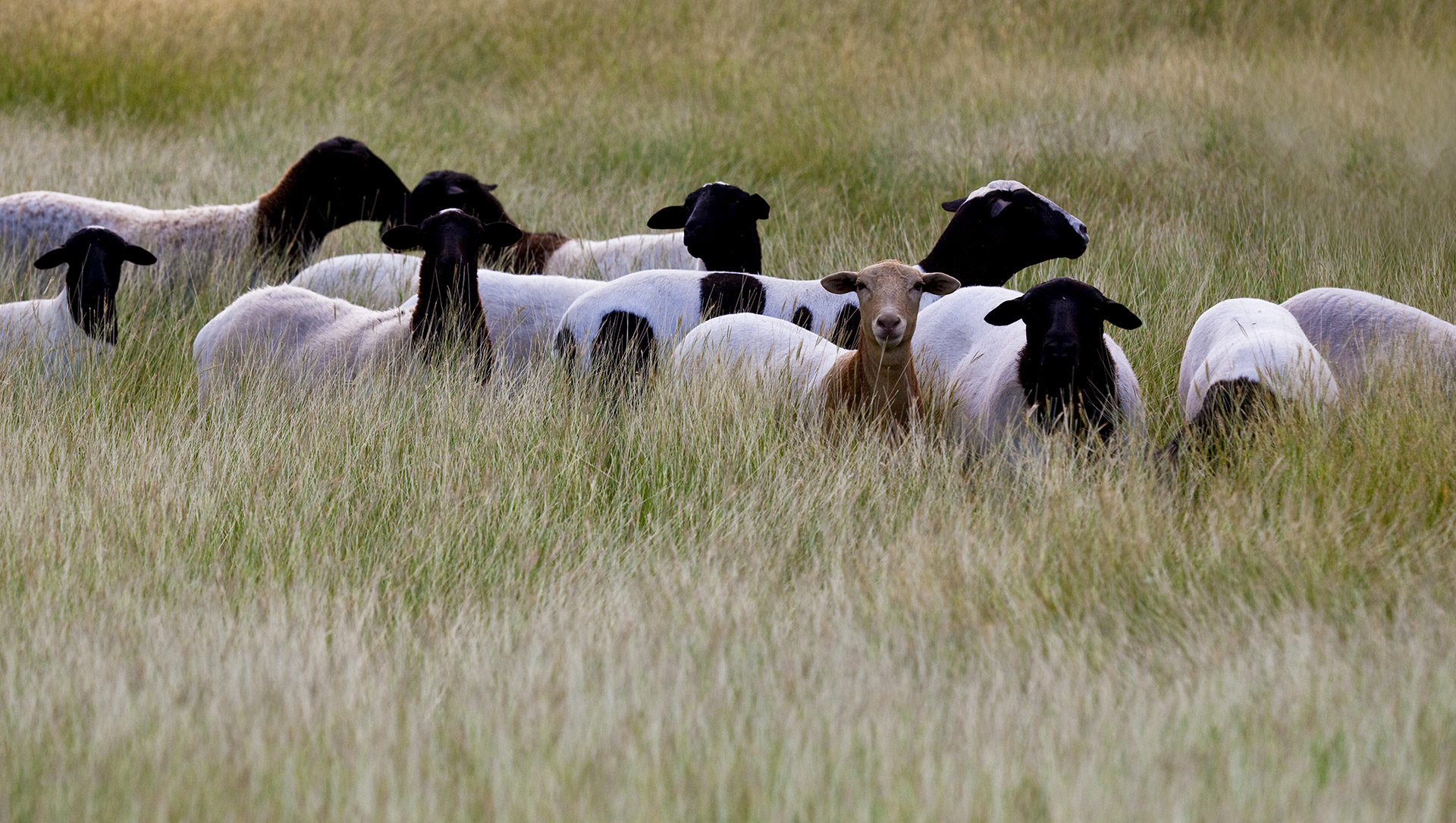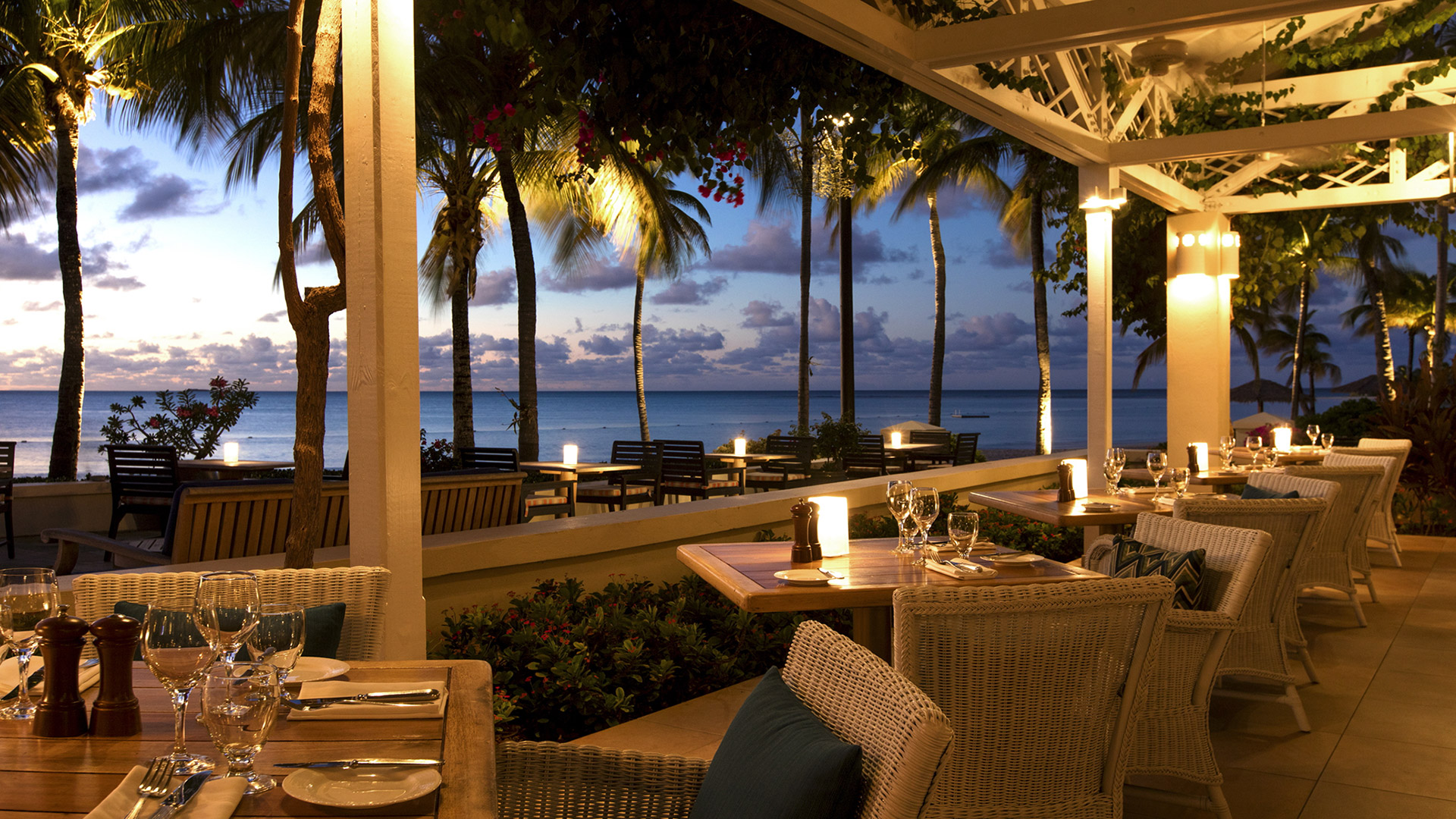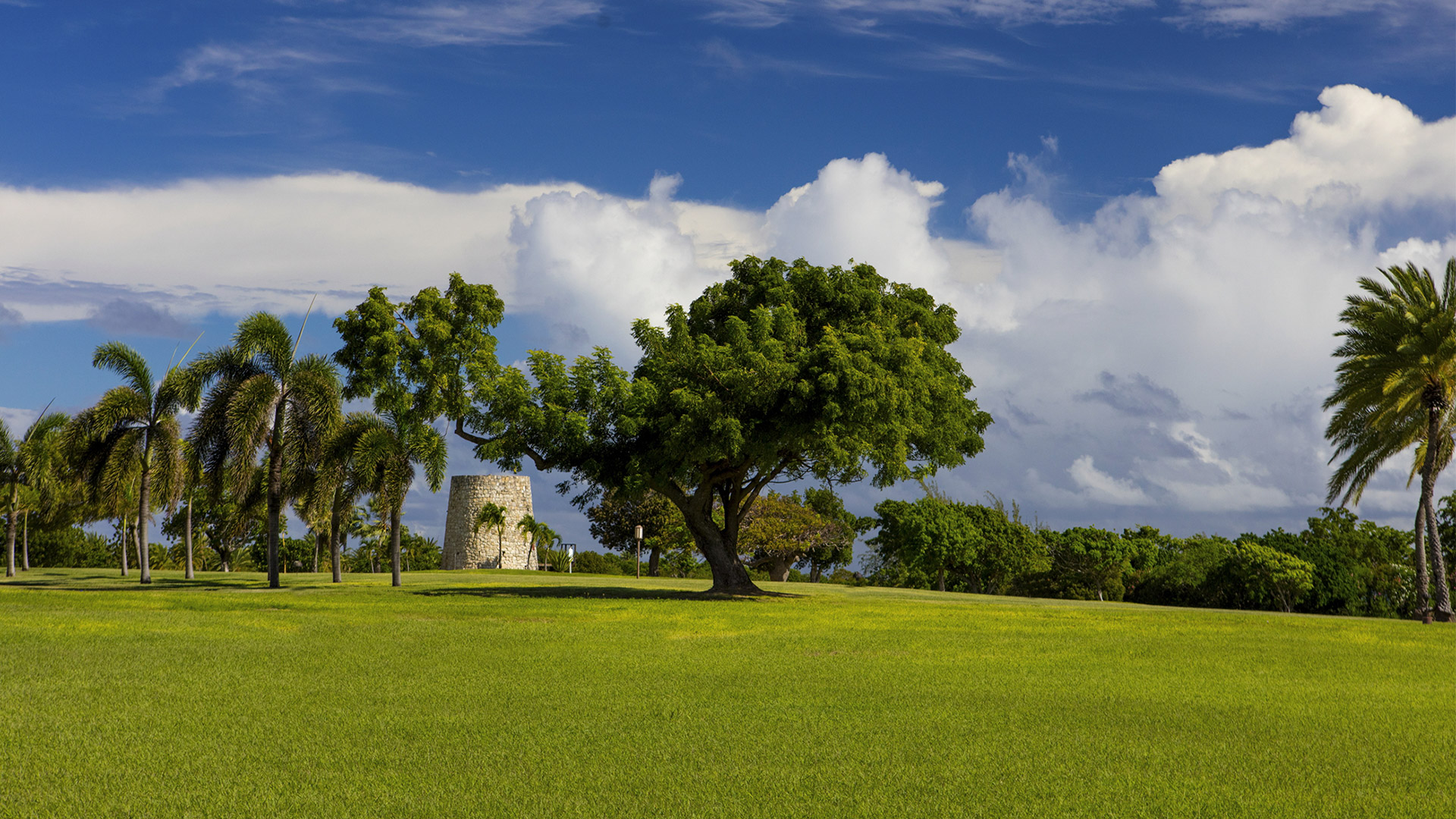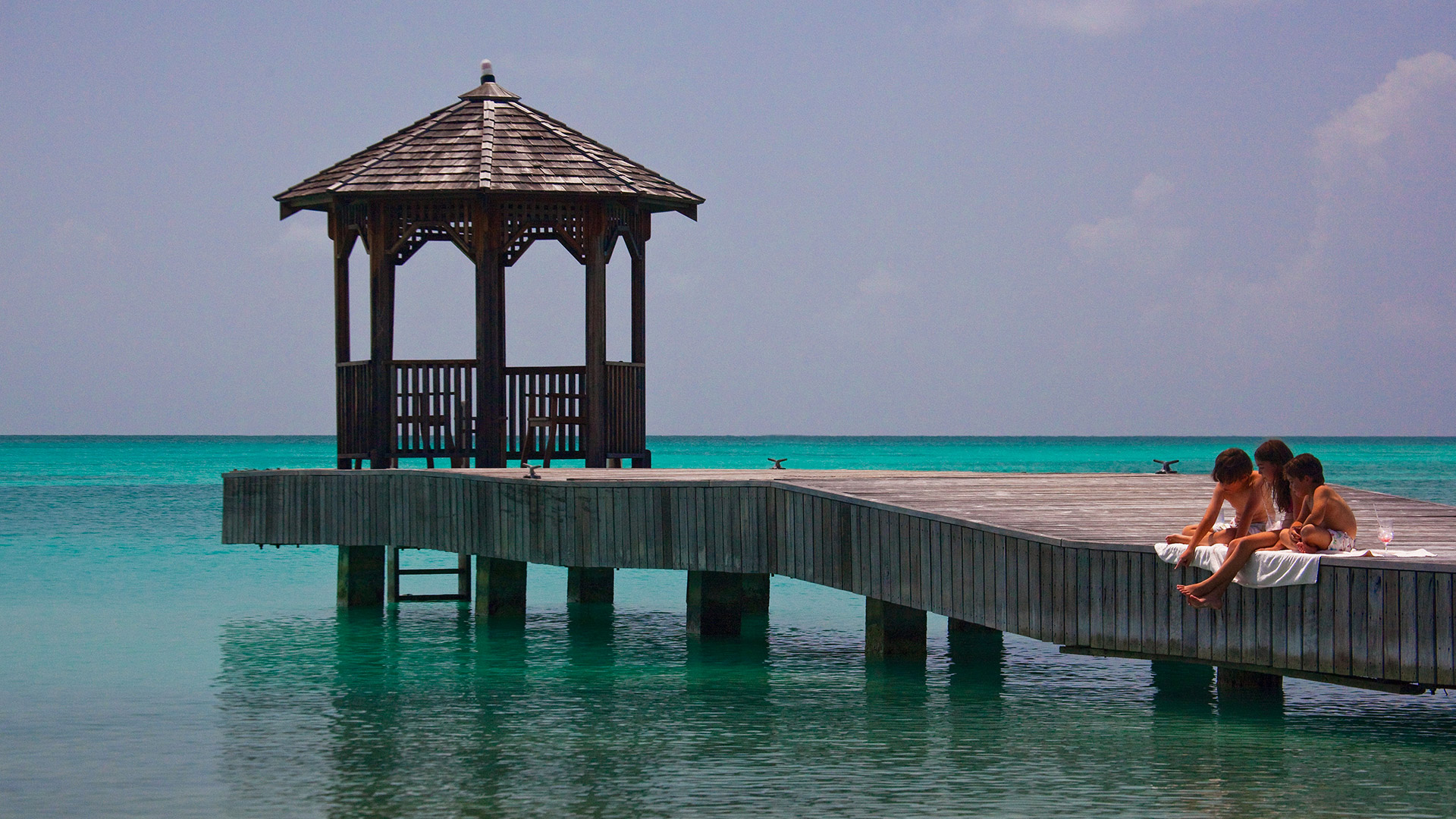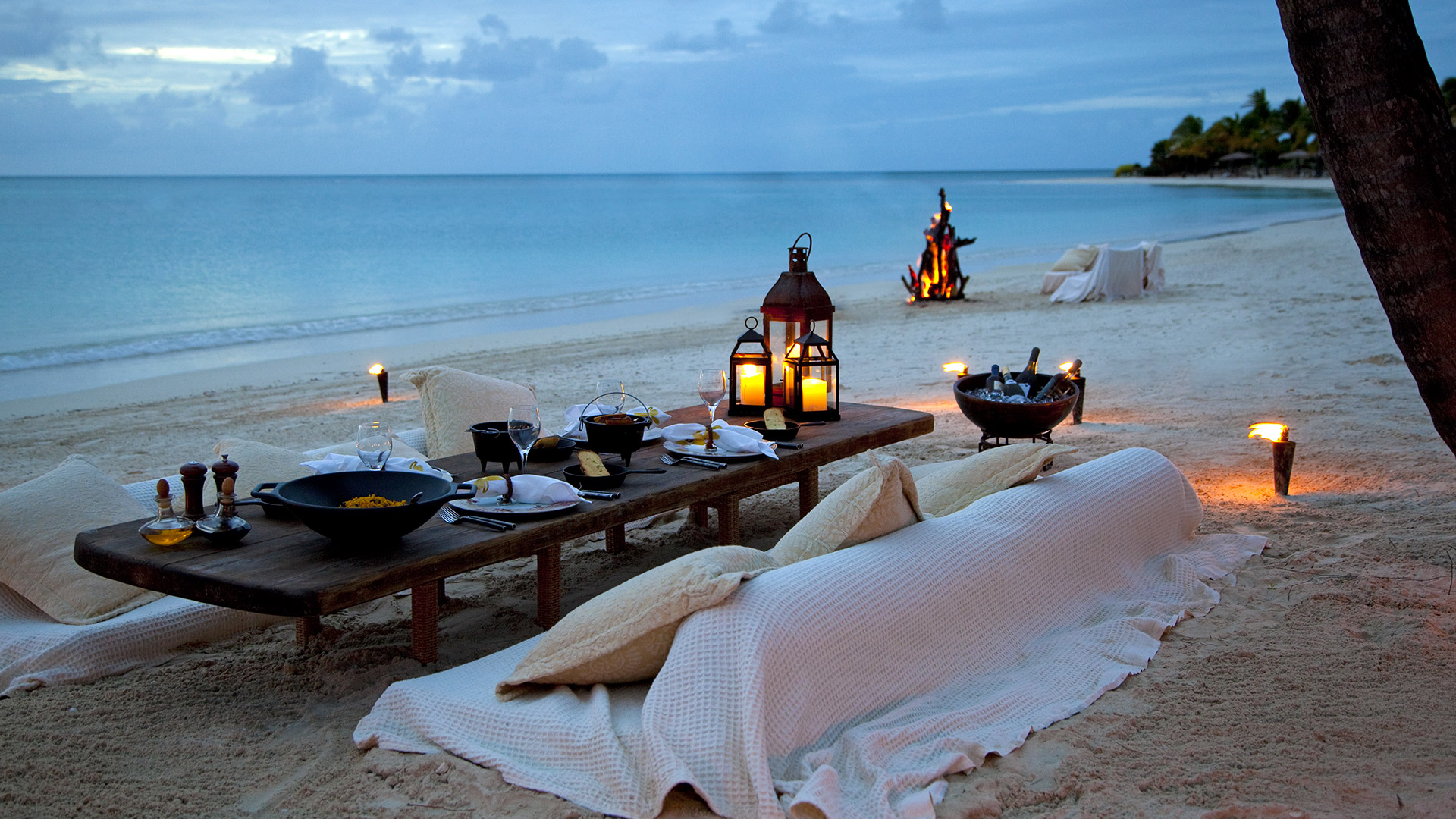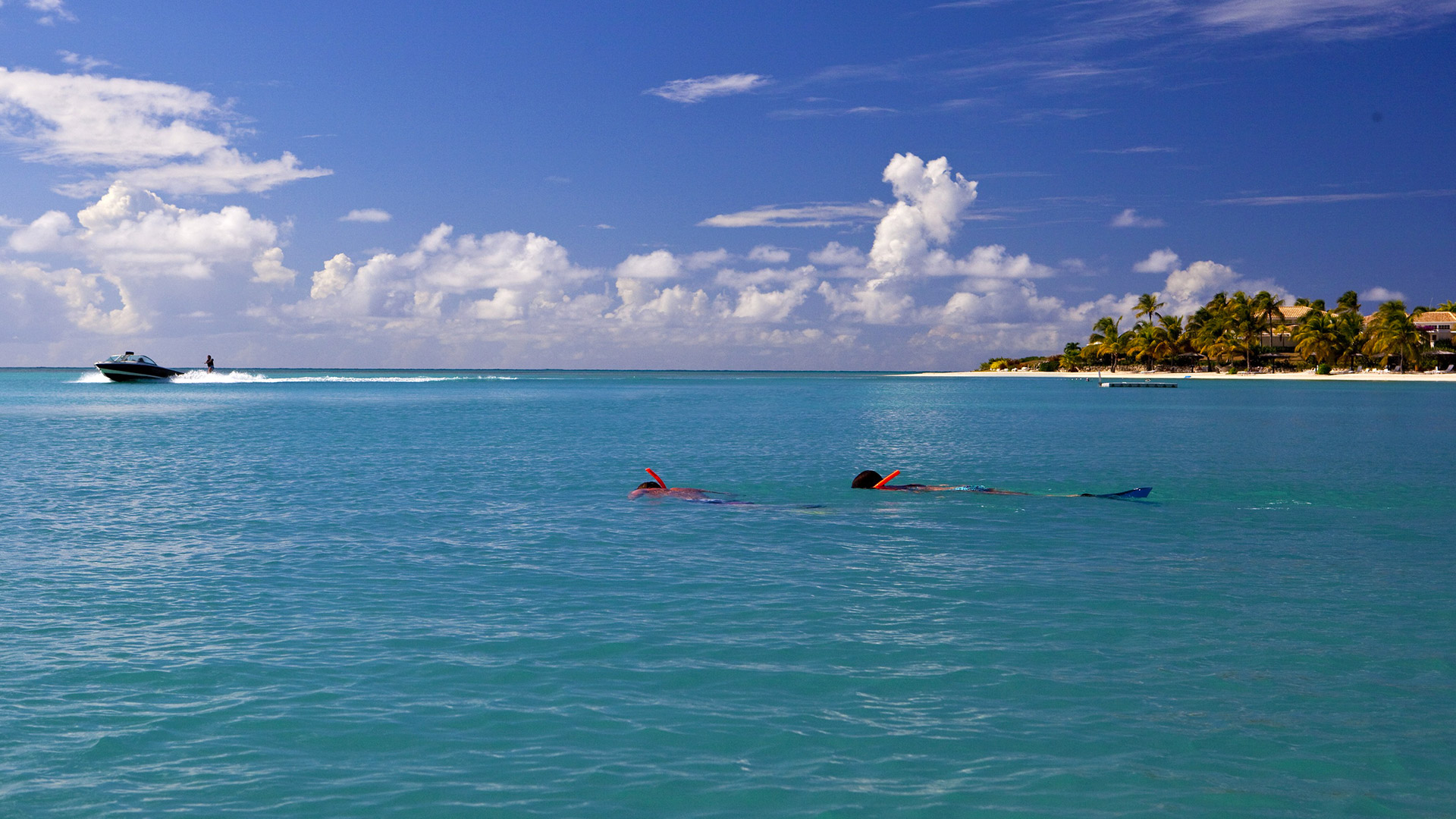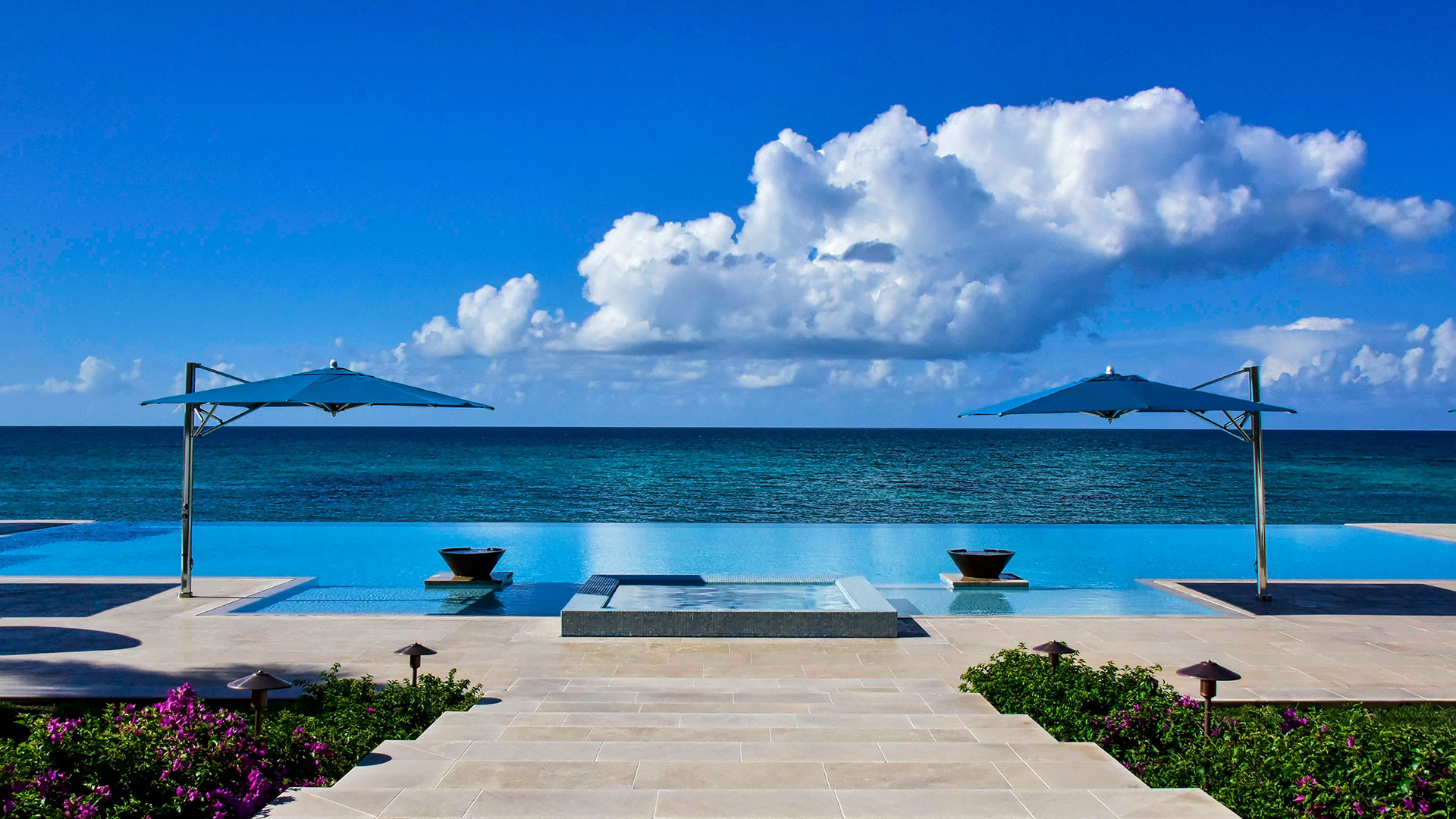 Resort Map
View all of our fantastic Private Villas and Estate Homes on a map and choose your desired location on the island.
discover more
Jumby Bay Island 's beaches
With four-and-a-half miles of pristine shoreline, Jumby Bay presides over some of the most spectacular and fiercely protected beaches in the Caribbean.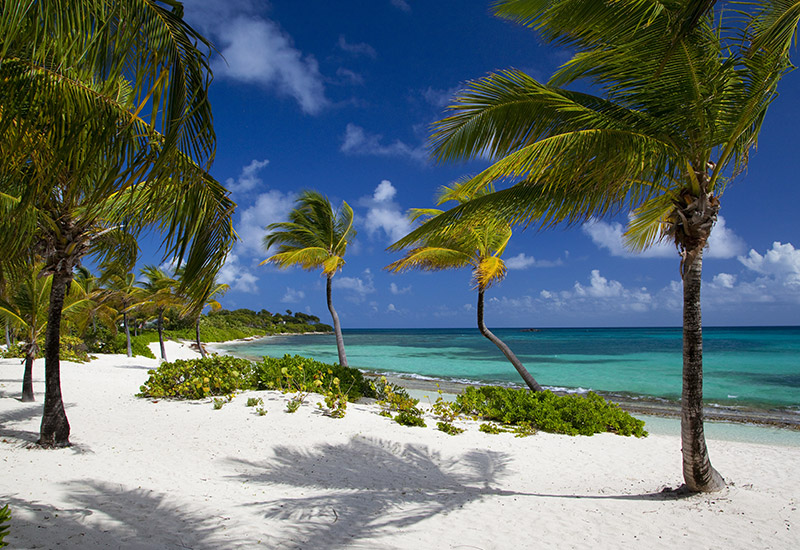 About Jumby Bay Island
Surrounded by the white sand beaches and tropical foliage native to Antigua, Jumby Bay Island, is a 300-acre private enclave noted for its luxury and world-class service. This exclusive Caribbean resort offers splendid accommodations, exquisite restaurants, a sensational spa and world-renowned facilities to showcase both the beauty of nature and the tradition of elegance that has long graced the private island.
History
Since its discovery by Christopher Columbus in 1493, this isolated island of elemental beauty has enchanted seafarers, naturalists, and romantics. Today it is known as Jumby Bay (named after the Antiguan word jumbee, meaning playful spirit), a retreat of rarefied yet relaxed luxury that's just a six-minute boat ride from the coast of Antigua and yet worlds away from the crowds of the Caribbean.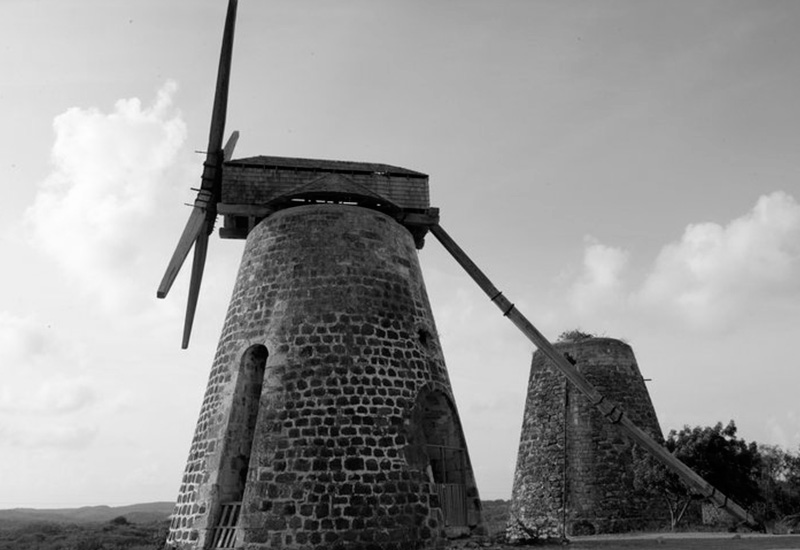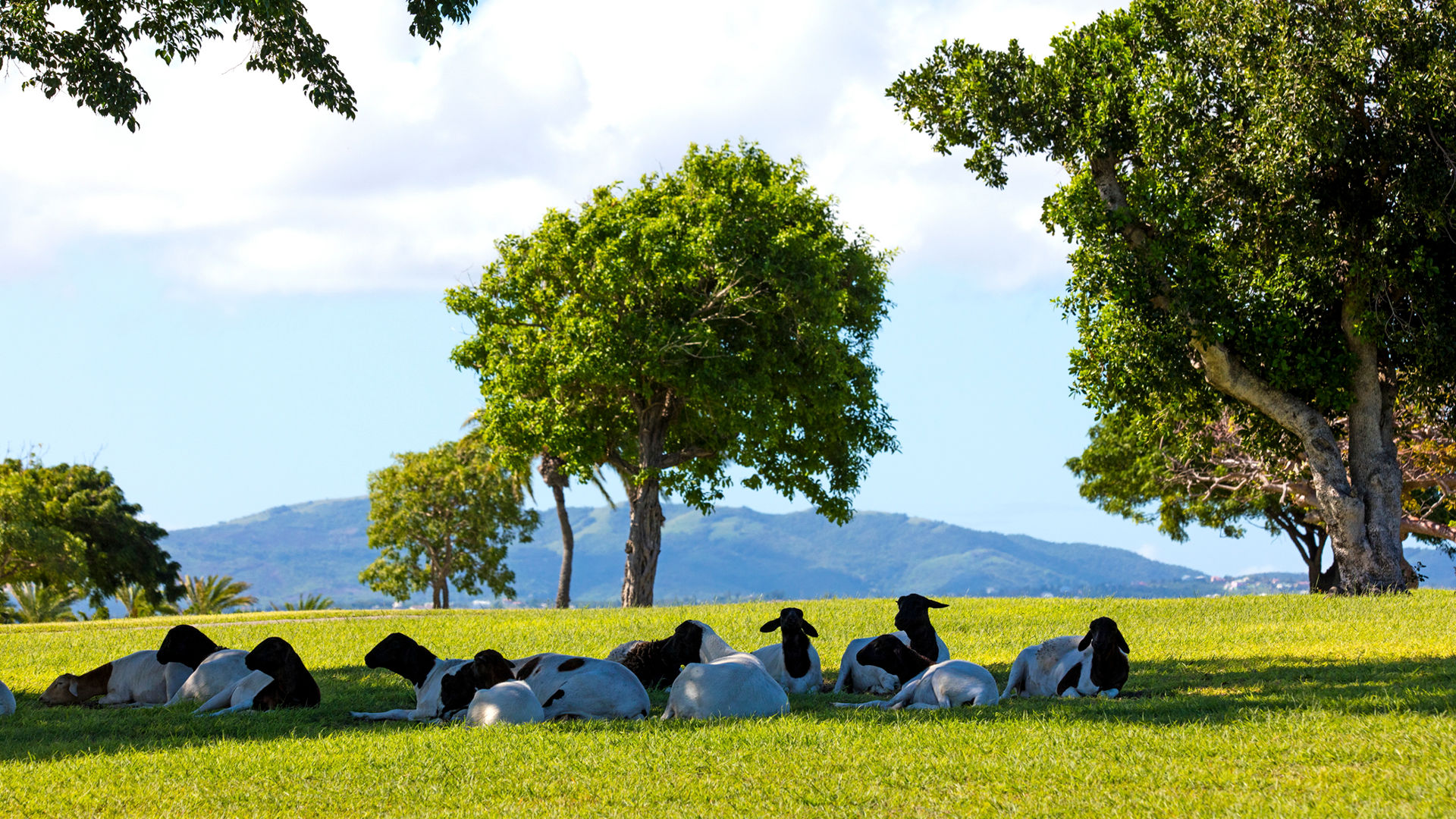 Spirit of Jumby Bay
Today, the island and all its assets belong entirely to a passionately committed group of homeowners who ensure the island continues to remain an undisturbed, secluded hideaway. As a result, Jumby Bay Island is home to one of the richest island ecologies in the world.
discover more
Breakfast, lunch and dinner

Daily

Open bar

Imported house wine with all meals and afternoon tea

Concierge services

For further inquiries about Jumby Bay's services

Beaches of Jumby Bay

Jumby Bay beach and Pasture Bay beach

Watersports

Including waterskiing, paddle boarding, windsurfing, sailing and kayaking.

Snorkeling

Snorkeling gear and guided snorkel tours

Available on the island

Sailboarding, sunset cocktail cruise, use of sunfloats and Sunfish sailboats

Island sports

Use of fitness center, resort bicycles, three tennis courts and two resort pools

Daily NY Times

Facsimile

Service

Evening turndown

Hawksbill Turtle Project

Jumby Bay Island is home to the Jumby Bay Hawksbill Turtle Project – the longest running privately funded project of its kind.

Camp Jumby

The resort's Camp Jumby program is designed to provide our younger guests with special services, amenities and convenience items just for them. We offer endless possibilities to explore our unique wildlife and natural surroundings (by bike, beach or water), as well as a vast mix of activities especially tailored for specific age groups.
Contact
Tel

+1 268 462 6000
Resort bicycles

Available

Housekeeping service

Twice-daily

In-room dining

7am to 10pm

Cotton robes

In all rooms, suites, private villas and private homes

Italian linens

In all rooms, suites, private villas and private homes

42" flat-screen TV

With NXTV system

iPod docking station

In all rooms, suites, private villas and private homes

Bose sound system

For CDs/DVDs

WiFi

Complimentary high-speed Internet

Direct-dial telephone

With voice mail

Mini bar

In all rooms, suites, private villas and private homes

In-room safe

In all rooms, suites, private villas and private homes

Iron with ironing board and hair dryer

In all rooms, suites, private villas and private homes

Individual air-conditioning and ceiling fan controls

In all rooms, suites, private villas and private homes

Bath amenities

James Heeley

Nespresso machine

In all rooms, suites, private villas and private homes
Contact
Tel

+1 268 462 6000
Latest news from Oetker Collection