An iconic destination
The hotel has a historic pool refreshed with natural sea water, five tennis courts, pétanque grounds, a fashionable boutique and Kids Club.
The perfect sanctuaries
On the shores of the azure Mediterranean, amid a grove of century-old pine trees, the luxury Hotel du Cap-Eden-Roc preserves its 33 cabanas, the now-legendary sanctuaries. Two are created especially for spa treatments and yoga lessons. Their rustic charm and secluded location by the sea make them delightful settings for a light lunch, refreshing cocktails or a romantic candlit dinner.
discover more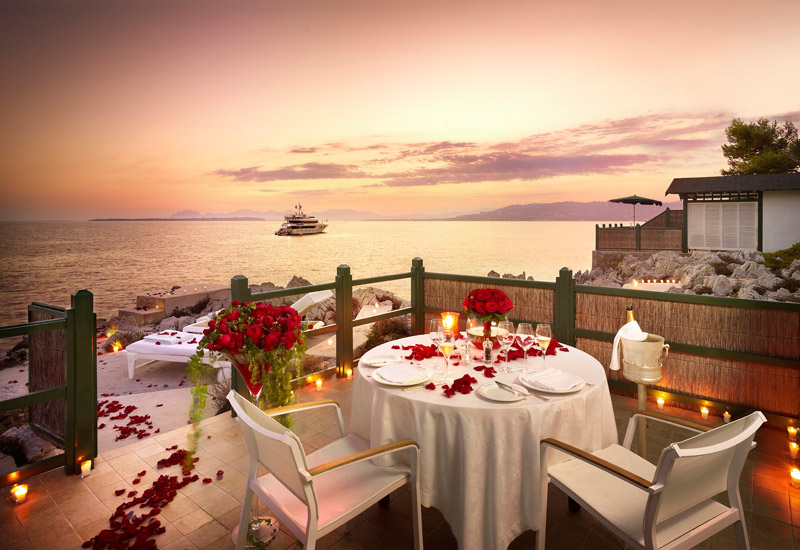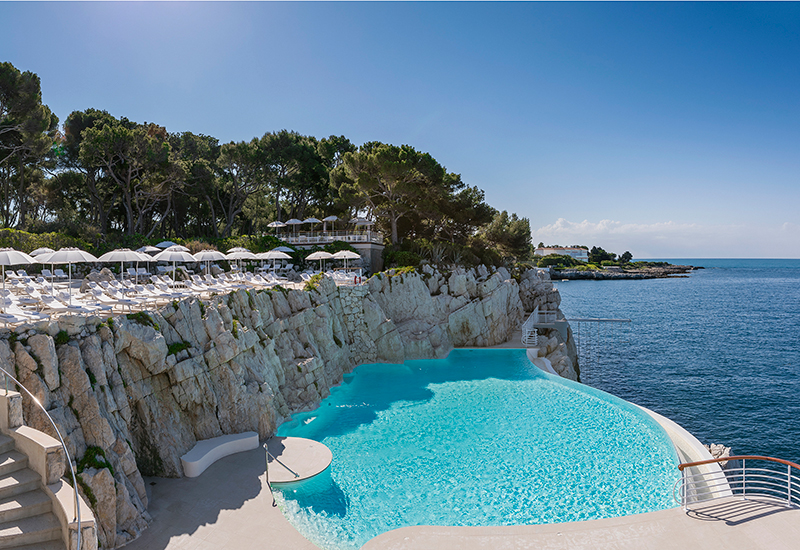 Timeless Riviera style
Our one-of-a-kind heated infinity pool is a true Côte d'Azur icon. Overlooking the Mediterranean, it offers idyllic panoramas of the French Riviera, from the Lérins Islands to the Estérel coastline. The head pool attendant is at your disposal for swimming lessons while our waiters will gladly mix you a deliciously refreshing cocktail.
Tennis beneath the pines
In the heart of a park planted with Hotel du Cap-Eden-Roc's striking Alep pines, palms and olive trees, guests are invited to play on the five high-quality clay courts. A qualified coach is available on request.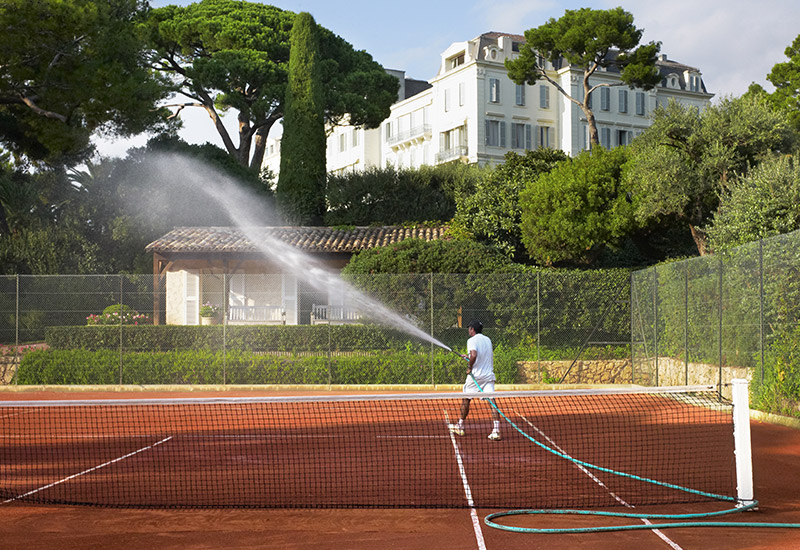 In pursuit of beauty
Spa Eden-Roc by La Prairie
Our outstanding Spa Eden-Roc by La Prairie offers exclusive treatments provided by a team of highly skilled beauty specialists. The spa's four elegant treatment rooms offer a lovely refreshing atmosphere. Treatments can also be taken in our garden gazebo or one of two spa cabanas overlooking the Mediterranean; outside the soft caress of a sea breeze works hand in hand with the assured touch of our therapists.
discover more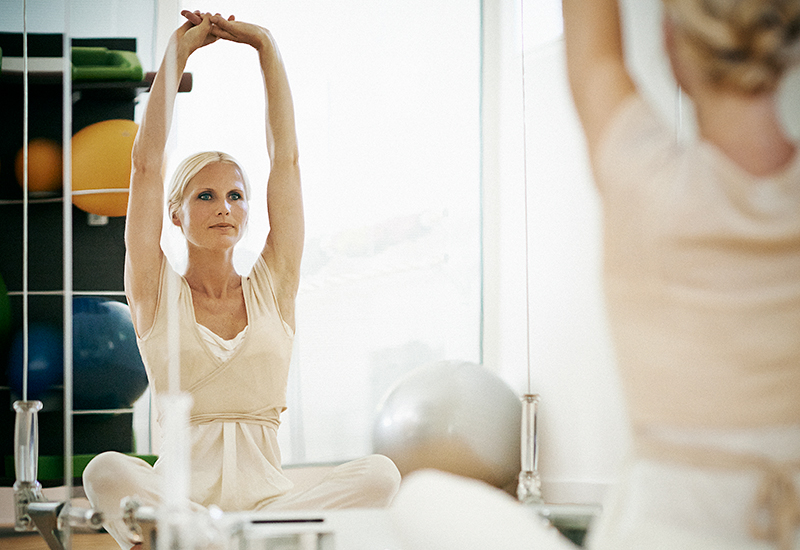 Fitness and yoga
Hotel du Cap-Eden-Roc has a spacious and modern fitness centre equipped with the world's leading equipment by TechnoGym, including treadmills, bikes and elliptical cross trainers. There are highly professional personal trainers on hand to offer advice and help you create a fitness routine that you can maintain at home. Personalised training sessions are available, as well as yoga lessons – part of an overall health and beauty experience.
discover more
Creative inspiration and fun participation
Created exclusively for young guests at the Hotel du Cap-Eden-Roc, the Kids Club invites all junior travellers to discover a range of exciting activities available all summer long. Every day throughout the months of June, July and August 2018, from 3pm to 7pm, you can sign up your child at the Kids Club for afternoons full of hilarity and games.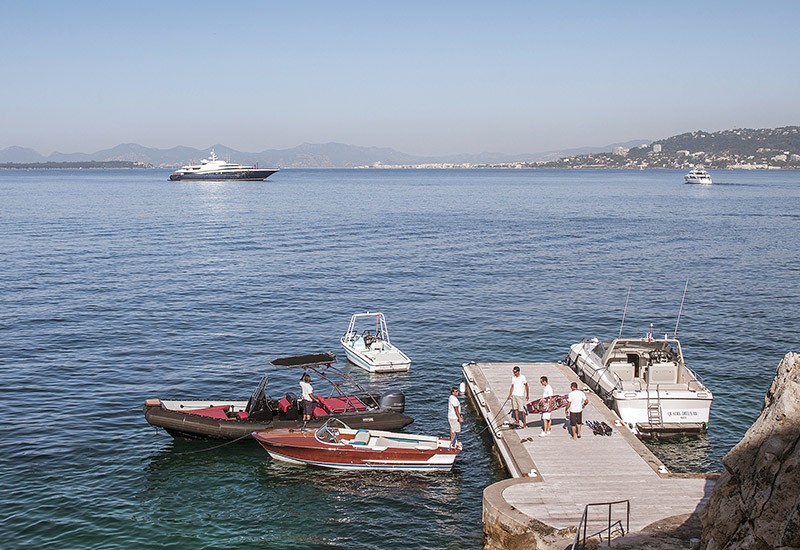 The private pontoon
With its breathtaking location on the shores of the Mediterranean, Hotel du Cap-Eden-Roc is perfectly placed for water-based fun. Yachts can moor up at our private pontoon, and guests can hire a yacht or a catamaran for a day's sailing along the coast or a trip to the Lérins Islands for lunch. The hotel also offers an extensive range of sports facilities, including jetskiing, sea-kayaking, water-skiing and paddle-boarding.
Eden Being boutique
Eden Being is the Oetker Collection's very own lifestyle and luxury retail brand. Our carefully curated collection of bespoke fashion, accessories, furnishings and other desirable pieces from the world's finest artisans and ateliers is available at www.edenbeing.com as well as a stylish boutique here at Hotel du Cap-Eden-Roc. The boutique is open every day from 9am to 9pm between 15 May and 31 August, and every day from 10am to 7pm between 14 April and 14 May and from 1 September to 19 October.
discover the online boutique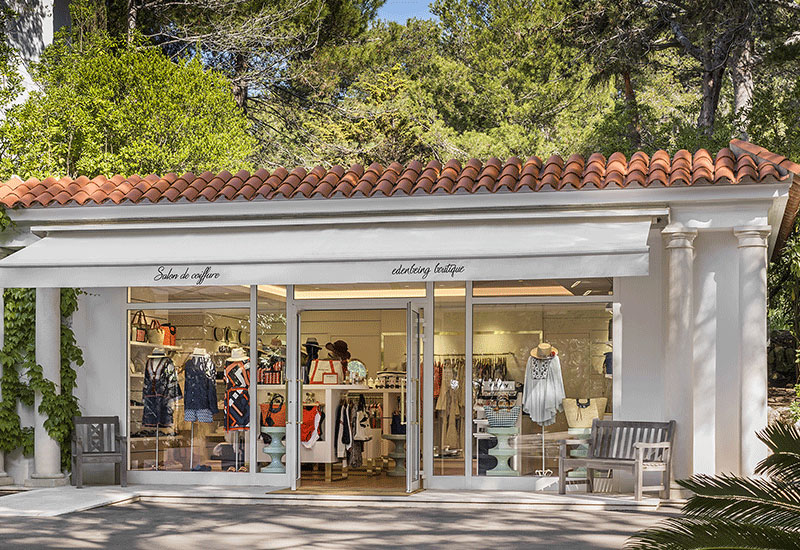 Latest news from Oetker Collection