Island inspiration
Discover the wealth of activities on offer for all the family, including a kids club, luxury spa, water sports and fascinating tours of Fregate Island Private.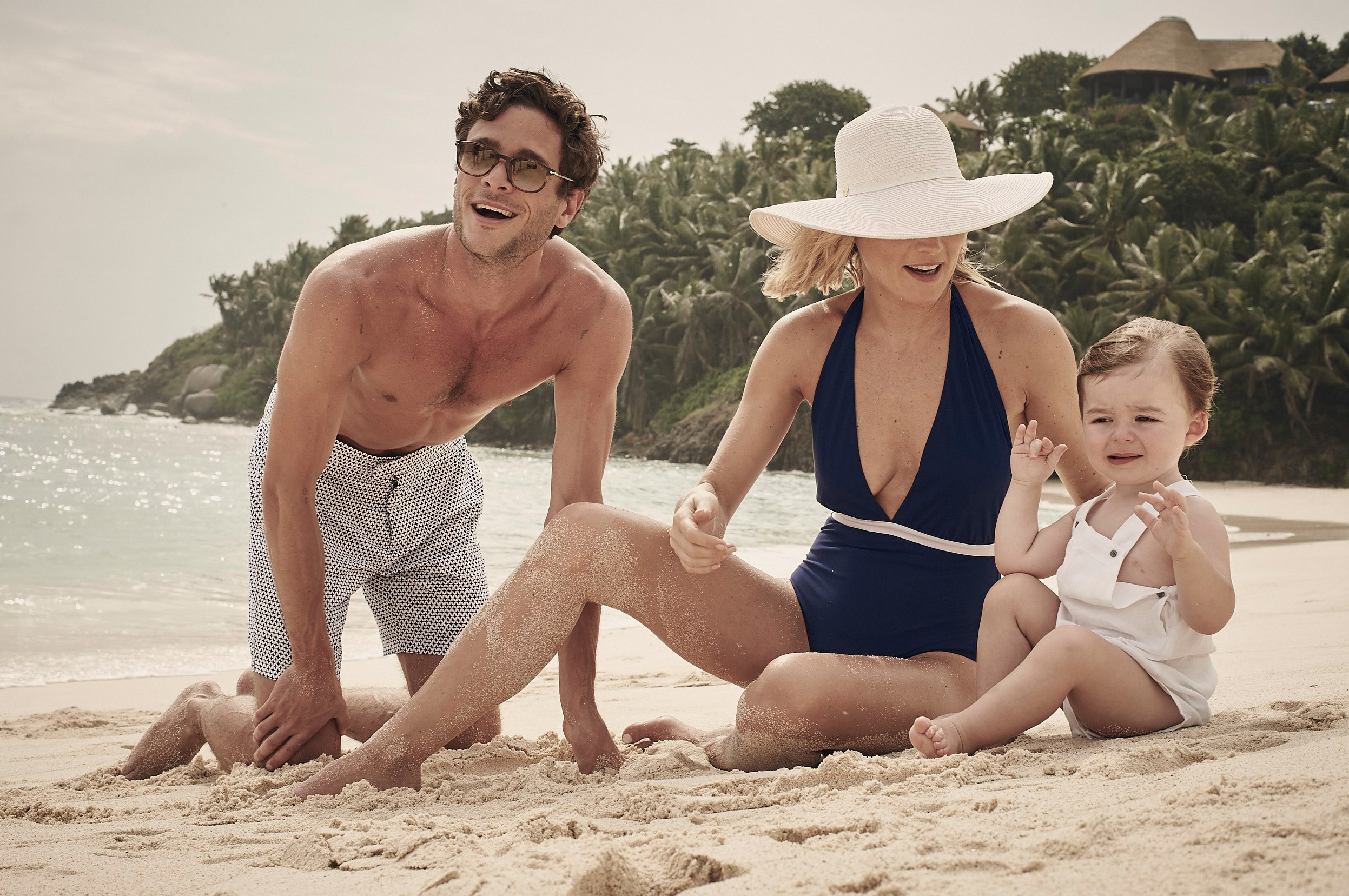 Family
The ultimate destination for a family adventure
Our children's coordinator at our "Castaway" kids club has a wealth of ideas and adventures to keep children between ages 3 and 12 occupied and enthralled. Together with our conservation manager, younger guests can enjoy a tour of the island's wildlife which is as educational as it is entertaining. And for a special treat, treasure hunts on the island's beaches are a favourite.
discover more
Restoring your balance and energy
Fregate Island Private's Rock Spa is the perfect place to relax and revitalise the mind, body and soul.
discover the spa
Water sports and nature walks
The private inland harbour in our lagoon is the first port of call for a wide variety of adventures on or under the water, from scuba diving to deep-sea fishing. We have a range of equipment at your disposal, including Hobie Cats, windsurfing boards and water skis, and our powerboats can whisk you off on a day trip around Fregate or to the surrounding islands. A nature walk with our resident conservationists, meanwhile, offers guests an inspirational journey into the island's ecosystem, providing a deeper understanding of the role conservation plays here, while our stargazing programme lets you explore the night sky.
discover the leisures
Practical Information & Transfers
Fregate Island is accessible by sea and air. We offer personalised services for helicopter or boat transfers from Seychelles International Airport on Mahé Island. After touching down in Mahé, our own airport representative will greet you, whisk you through immigration and accompany you with your baggage to the transfer building.
Butler service

Each Villa has a Private Assistant

Buggy

Each Villa has a dedicated buggy

Laundry service

Complimentary

Medical assistance

Nurse on the island

Transfer assistance

By helicopter or by boat

Babysitter service

Available on request

Airport VIP lounge & Fastrack service

Accessible
Approximate flying time

15 minutes each way from/to Mahé (other islands on request) from/to Fregate Island Private

Type of helicopter

Eurocopter EC120 and EC145

Operator

Zil Air, day time only

EC120

4 passengers maximum and 325kg total payload capacity* per flight

EC145

6 passengers maximum and 700kg total payload capacity* per flight

One-way rate (EC120)

From/to Mahé International Airport - Fregate Island Private 919 € (including tax, service charge & fuel supplement)

One-way rate (EC145)

From/to Mahé International Airport - Fregate Island Private 1,980 € (including tax, service charge & fuel supplement)

Children policy

Infants between the ages of 1–23 months may be seated on their parent's laps. Children of two years or plus are considered as full passengers and are required to occupy their own seats with adult supervision

*Total payload capacity

Include all passengers and their luggage. 1 piece of luggage per passenger is permitted, soft luggage preferred

Cancellation policy

Cancellation fee of 50% applicable on all flights cancelled 36 hours or less before the agreed departure flight

Additional information

Transfers do not form part of our contract as these are performed by an independent third party (Zil Air). Therefore, we will not assume any liability for irregularities or changes made by Zil Air
Approximate transfer time

1h30minutes each way from/to Fregate Island Private, subject to weather conditions

Maximum capacity

12 passengers - no luggage limitation

Additional information

The boat operates during the day only

One-way rate

From/to Mahé Inter Island Quay* - Fregate Island Private €1,500 (including tax and service charge

*Complimentary transfer

From Mahé International Airport to the Mahé Inter Island Quay (approximately 15 minutes drive)

Cancellation due to rough sea conditions

In the event of rough sea conditions, a transfer by boat is not advisable. Transfer by helicopter will be arranged. The applicable rate for the new type of transportation will apply. Additional charges are to be settled on the island

Seasons and sea conditions from October to May

Northwest Monsoon in the Seychelles. This season is characterised by a lack of wind. Calm to moderate sea conditions normally prevail

Seasons and sea conditions end of May to September

Southeast Monsoon in the Seychelles. This season is characterised by daily, steady Southeast Trade Winds which usually cause rough sea conditions
Corporate social responsibility
The hoteliers of the Oetker Collection family are guided by common values and objectives, especially in terms of social and environmental development. Discover how we're investing in a sustainable future for the benefit of generations to come.
discover more
Latest news from Oetker Collection