Discover an oasis of refreshing relaxation
Meander along the garden paths of the Château Saint-Martin & Spa and you will discover one of the Riviera's most naturally beautiful swimming pools. Surrounded by century-old olive trees, the peaceful blue infinity pool is an incomparable setting for quiet contemplation.
A world of wellness and profound relaxation
Château Saint-Martin & Spa offers sessions with our own personal trainer and a range of yoga classes to free your body from tension and promote a wonderful sense of serenity.
The perfect place to make new friends
Created exclusively for younger guests, the Château Saint-Martin & Spa Kids Club invites all junior travellers to discover a range of exciting activities during their stay. A tailor-made programme developed to inspire creativity is proposed for 3 to 4 days a week during the months of July and August.
An eden of natural beauty
Located at the very heart of the property, in an intimate setting, we have two excellent quality clay tennis courts and invite guests to join our tennis pros to brush up their game in the invigorating mountain air.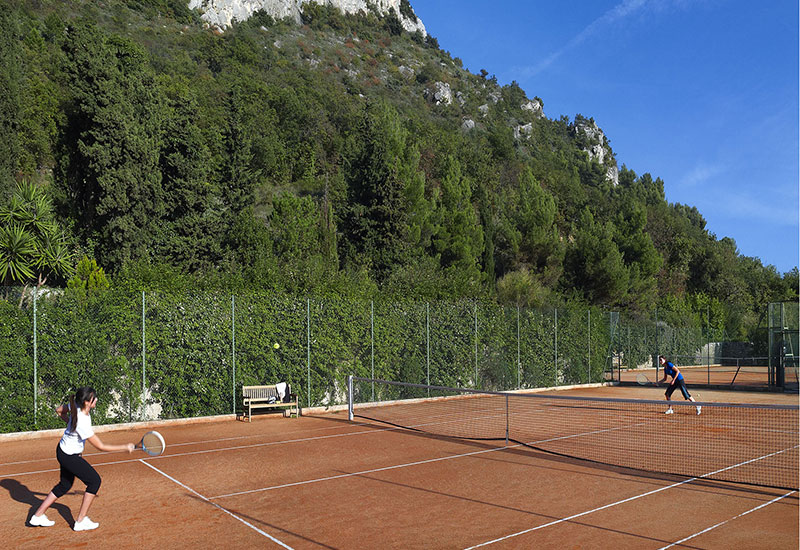 Sensual relaxation on a legendary stretch of sand
Enjoy the very best of the French Riviera when you combine the natural beauty surrounding our Château with a day by the turquoise Mediterranean. Glide through the gorgeous scenery in the cool comfort of a limousine to a private stretch of beach in Cap d'Antibes, where you will recline in luxury with plush towels and sunshades.
Eden Being boutique
Eden Being is the Oetker Collection's very own lifestyle and luxury retail brand. Our carefully curated collection of bespoke fashion, accessories, furnishings and other desirable pieces from the world's finest artisans and ateliers is available at www.edenbeing.com as well as a stylish boutique here at Château Saint-Martin & Spa. The boutique is open every day from 10am to 1pm and from 3pm to 8pm throughout July and August, and every day from 10am to 1pm and from 2pm to 7pm between 21 April and 30 June and from 1 September to 15 October.
discover the boutique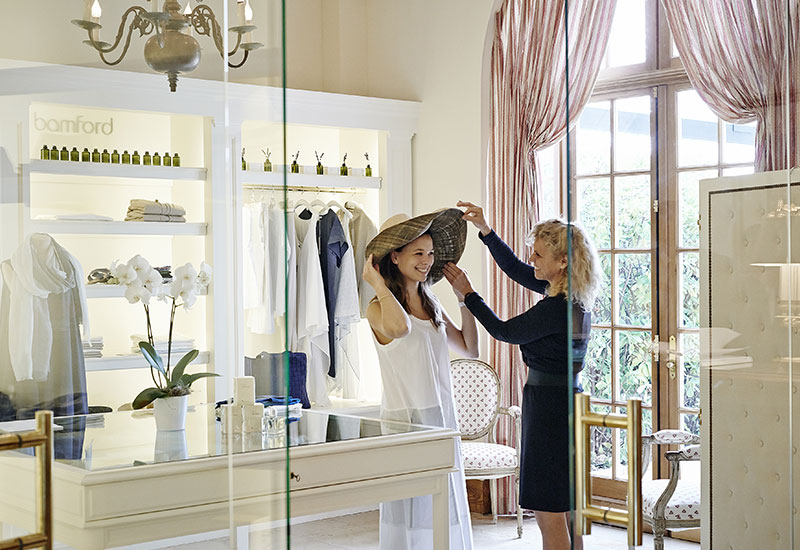 Latest news from Oetker Collection