Discover an oasis of refreshing relaxation
Step into a world of leisure and delicious relaxation. Here you will find one of the most naturally beautiful swimming pools on the Riviera, tennis courts and Spa Saint-Martin by La Prairie. Nearby are two excellent golf courses that can be reached by limousine or helicopter, and our guests have an invitation to our private beach on the Cap d'Antibes.
Garden Cabanas
New this season are four private cabanas discreetly situated in our fragrant gardens. Reserve one for more seclusion and shade between dips in the pool, relax with a good book and gentle birdsong.
discover more
Infinity pool
Meander along the garden paths and the Château Saint-Martin & Spa will reveal one of its finest pleasures, the still blue infinity pool, seemingly spilling over the gentle slope of lawns. Surrounded by century-old olive trees, this is an incomparable setting for quiet contemplation, reviving on the fresh mountain air infused with the natural fragrances of south of France.
Relax by the pool beneath a clear blue sky, while discreet staff usher to your side with refreshing drinks and signature cocktails.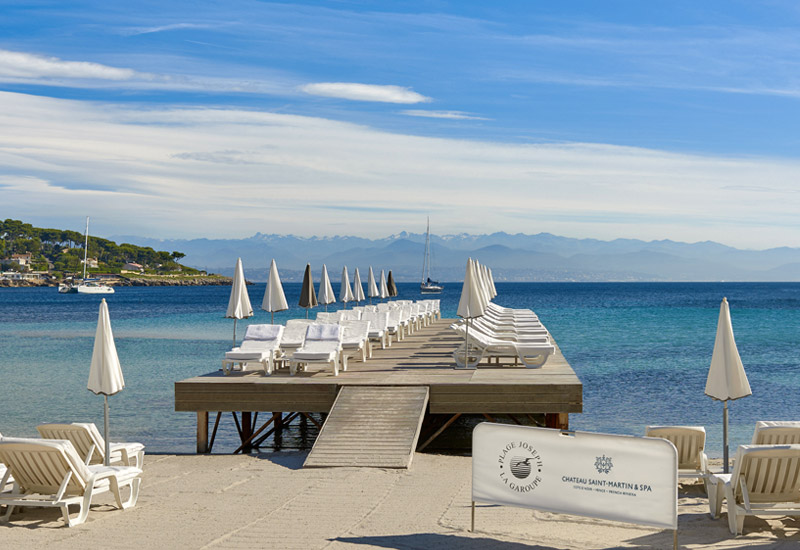 Sensual relaxation on a legendary stretch of sand
Enjoy the very best of the French Riviera when you combine the natural beauty surrounding our Château with a day by the turquoise Mediterranean. Glide through the gorgeous scenery in the cool comfort of a limousine to a private stretch of beach in Cap d'Antibes, where you will recline in luxury with plush towels and sunshades.
An eden of natural beauty
Located at the very heart of the property, in an intimate setting, we have two excellent quality clay tennis courts and invite guests to join our tennis pros to brush up their game in the invigorating mountain air.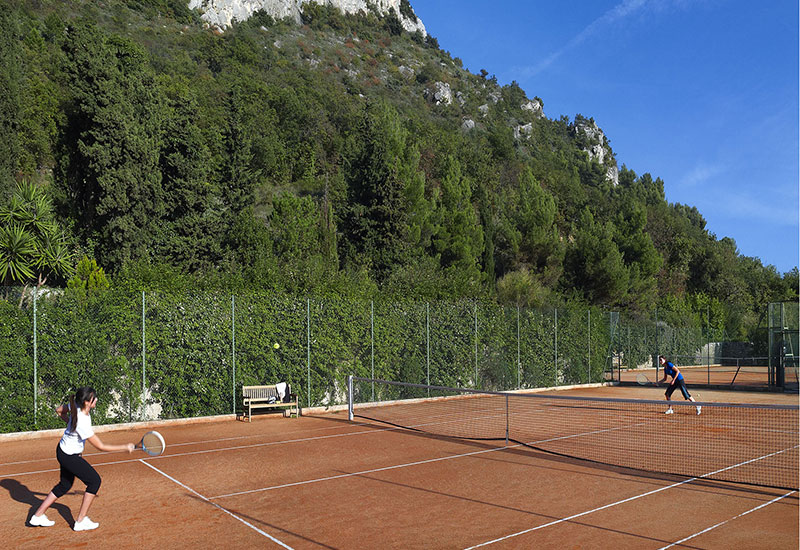 Spa Saint-Martin by La Prairie
The discerning judges of World Luxury Spa Awards gave Spa Saint-Martin by La Prairie the accolade of "Best luxury spa destination in Europe". Entering the Château's private setting of natural beauty, seeing the range of treatments and professionalism of our beauty specialists, guests will quickly understand why.
discover more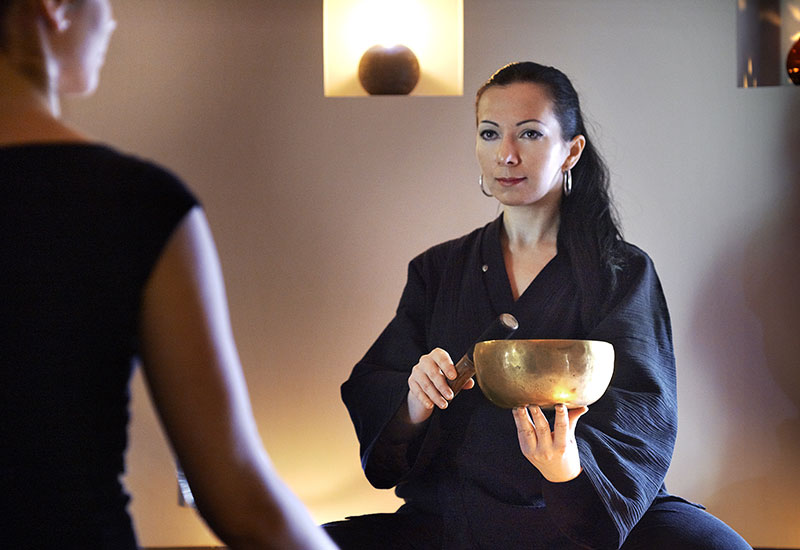 A world of wellness and profound relaxation
Château Saint-Martin & Spa offers sessions with our own personal trainer and a range of yoga classes to free your body from tension and promote a wonderful sense of serenity.
discover more
The perfect place to make new friends
Created exclusively for younger guests, the Château Saint-Martin & Spa Kids Club invites all junior travellers to discover a range of exciting activities during their stay. A tailor-made programme developed to inspire creativity is proposed for 3 to 4 days a week during the months of July and August.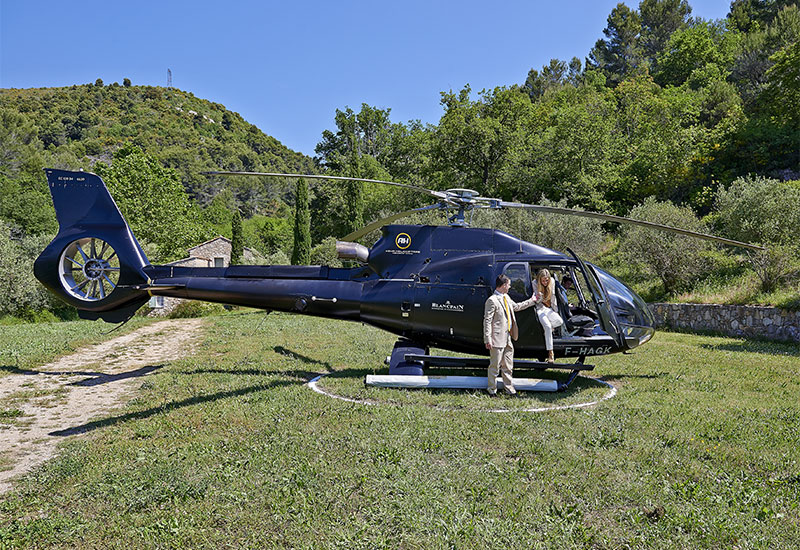 Private Helipad
For the convenience of our guests Château Saint-Martin & Spa has a private helipad located within its 32 acres park. Your private helicopter puts Monaco or the Monte-Carlo Grand Prix just 10 minutes away, and Saint-Tropez is less than a 20 minute flight, added to which you have the pleasure of breathtaking views over the glittering Mediterranean coast.
Helipad GPS coordinates:
Latitude: 43°73,1674N
Longitude: 007°10,6717E
Eden Being boutique
Eden Being is the Oetker Collection's very own lifestyle and luxury retail brand. Our carefully curated collection of bespoke fashion, accessories, furnishings and other desirable pieces from the world's finest artisans and ateliers is available at www.edenbeing.com as well as a stylish boutique here at Château Saint-Martin & Spa. The boutique is open every day from 10am to 1pm and from 3pm to 8pm throughout July and August, and every day from 10am to 1pm and from 2pm to 7pm between 21 April and 30 June and from 1 September to 15 October.
discover the boutique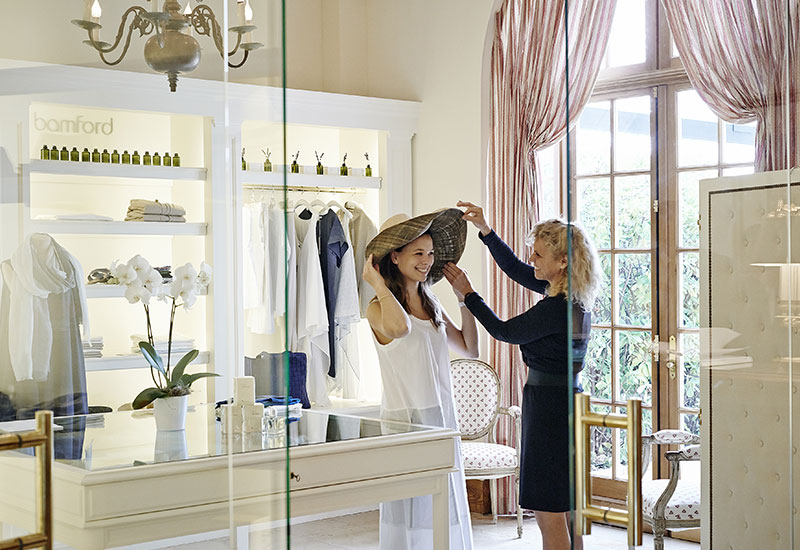 Latest news from Oetker Collection