Weight Loss, Detox & Nutrition
Fitness & Nutrition
Guests can build up their energy levels, eat to reboot their systems, enjoy a wide range of treatments and improve their overall wellbeing in one of Europe's most beautiful and tranquil areas with the support of a highly professional expert team. Bespoke menus are created with passion and expertise by the Brenners chefs. Hectic lives take away a lot of energy and this, in combination with unhealthy nutrition, results in a loss of power. We have designed ways to bring it back. One of the most important ingredients is pleasure – we make the journey towards positive results enjoyable.
Personal Trainer
Exercise is of vital importance when it comes to maintaining and restoring good health. Physiotherapists and sports instructors are on hand to offer guests advice and support.
make a request
Personal Training
Our sports experts will draw up an individual programme that will be fun to follow.
The wide range of options on offer include: running, Nordic walking, aqua fitness, hiking, body and mind, strength and figure training, weight management, back exercises, medical training therapy, cardio training and innovative vibration training.
140€ / 60 min
1200€ / 10-Session package
Pilates
The whole body workout for every age group.
Through precise and controlled movements with a special breathing pattern, all parts of the body are equally strengthened, mobilised and stretched. The training has a beneficial relaxation effect and prevents back pain and posture problems.
By strengthening the pelvic floor and trunk muscles, Pilates can be supportive especially after having a baby and help to get back into shape after pregnancy.
Learn the Pilates techniques together with our Pilates trainer and certified sports scientist Katharina Sippel and get a new body feeling.
140€ / 60 min
1200€ / 10-Session package
Hiking & Biking
The Black Forest is a particularly attractive destination for hiking and biking enthusiasts.
Explore the challenging routes with our latest generation of mountain bikes and electric bikes.
Personal Trainer: 140€ / 60 Min
Mountain or E-Bike rental: 50€ / day
Kickboxing & Mental Training with
Henri Charlet
Multi-award winning European kickboxing champion Henri Charlet will put you through your paces to burn calories and increase flexibility.
250€ / 60 min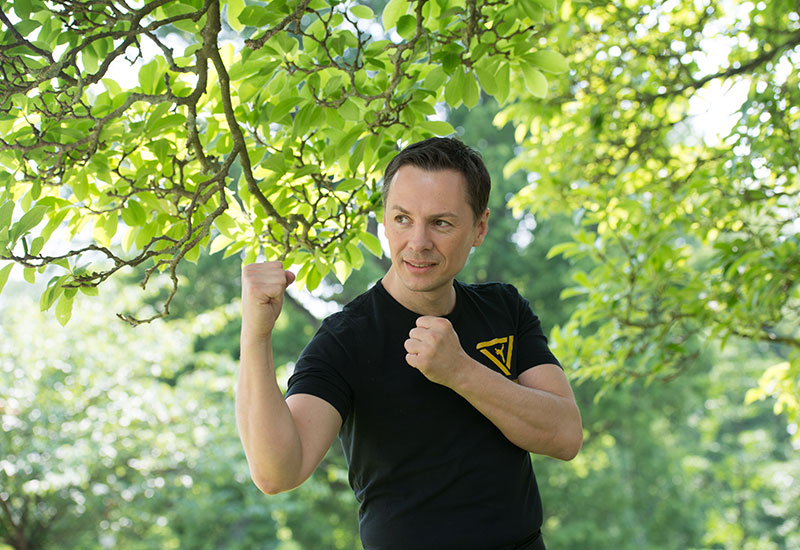 Personal Nutritionist
Our nutritionists will analyse your dietary needs and help you improve your long-term wellbeing with expert advice on maintaining a healthy, balanced diet. Meanwhile at the hotel, personalised healthy cuisine can be prepared by our gourmet chefs: delicious, nutritious and good for you.
make a request
Body analysis with training consultation
With the aid of BIA measurements, our sports experts will analyse your body composition, establish your health and nutritional status, and, at your request, plan a personal strategy for a healthier lifestyle with you.
150€
Nutrition coaching QPNT
Our nutritionists will analyse your habits and help you improve your long-term health with a sensible, well-balanced diet.
150€
Spa cuisine full board
Our chefs will be happy to prepare you delicious meals based on your individual nutritional needs, comprising breakfast, 3-course lunch menu and 3-course evening meal.
180€/day
Individual diet plan
A health-conscious diet will provide you with new energy and mental freshness.
We will devise a well-balanced and extremely tasty menu plan from your favourite dishes.
Choose either the "extra healthy" or calorie-reduced options.
150€/day
For a restful night's sleep
Digital Detox
Villa Stéphanie is dedicated to the concept of the "digital detox" given that the quality of an individual's sleep plays such an important role in resting and recharging. The simple fact is, people who get enough sleep get more out of life. Not less. As a guest, you have the choice, at the press of a button on your bedside table, to completely disconnect the entire room from its electrics and Wifi.
Pool
Daily

From 7.00am to 11.00pm

Splash hour

From 4.00pm to 5.00pm
Fitness
Daily

from 6.00am to 9.00pm

Access

exclusively for the use of hotel Guests

Facilities

ultra-modern facilities include Kinesis machines

Coaching

personal training and individually-tailored fitness programmes on request
Plunge pool
Daily

from 7.00am to 11.00pm
Contact
Tel

+49 (0)7221 900 602
Latest news from Oetker Collection