HOTEL LA PALMA
Counting the days...
27 September 2021
Oetker Collection's first foray into Italy, sees Capri's oldest hotel transformed into a modern Mediterranean masterpiece.
If there is one date we're excited about next year it is Spring 2022 – the opening of Oetker Collection's 11th Masterpiece Hotel – and its first in Italy. Less than six months from now, Hotel La Palma will once again become the most desirable hotel on the Mediterranean's most glamorous island, Capri.
And so the countdown has begun. You can begin ticking off the days until your boat pulls into Capri's colourful Marina Grande and until you're gazing over the Bay of Naples with an Aperol in hand.

This stay will be different though. First opened in 1822, Hotel La Palma was Capri's first hotel, an "Artists' Hotel" that welcomed Europe's finest poets, painters and musicians. And so this hotly anticipated redevelopment promises to be the kind of epicurean destination that the great and the good will be pining to visit once again. There is growing anticipation. The collective excitement is becoming palpable. How chic can Hotel La Palma actually be? (Very, is the answer.) Who will be among the first guests to stay there – and will you be one of them?
Charles Dickens once said of Capri, "There is no spot in the world with such delightful possibilities of repose as this little isle," and we're inclined to agree. Is there an island anywhere that breathes such glamour and magic? And so we are counting down the days until supper is served beside the Piazzetta, the atmosphere electric, the evening filled with alluring promise. Counting down the days until we are supine under the spring sun, tanned and pondering ordering champagne with lunch at The Beach Club – and then meandering back up Via Krupp.
We're counting down the days until Michelin-starred Chef Gennaro Esposito unveils his new menu of authentic Italian cuisine.
What else? How about bathing in the crystal-clear waters of Marina Piccola? Searching the coastline for grottos? Or even just rolling out of bed and onto a sun lounger? It might have been quite some time since you last travelled, so enjoy the countdown. It is not long now.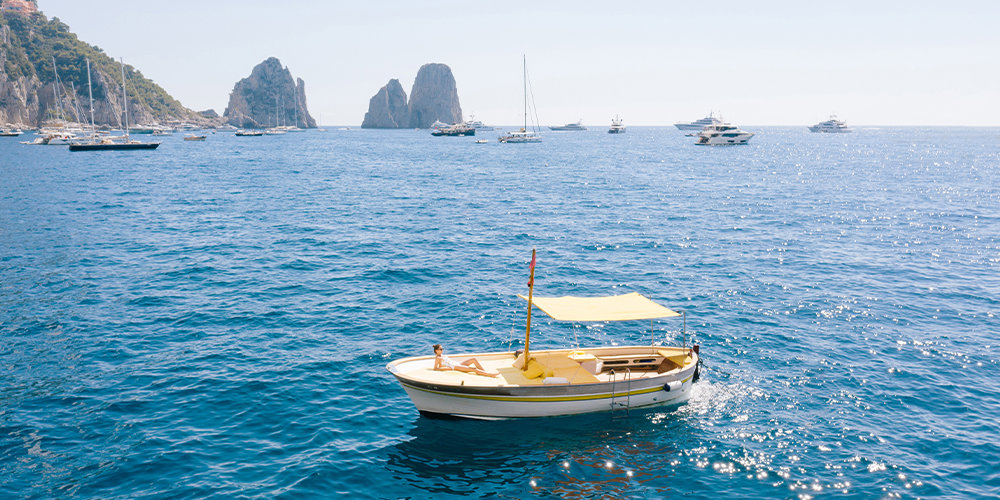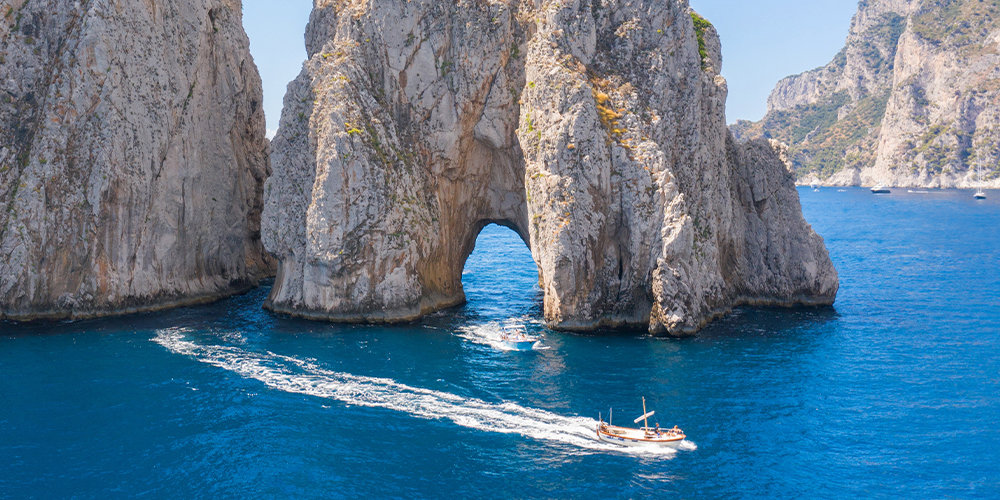 Leave a Comment
Comments
Cantino

2nd Oktober 2021

"Can't wait to see the upgrade of one of the most beautiful spot in the island !! Please keep the place authentic.
Best"
Discover More