JUMBY BAY ISLAND
Get to Know Jumby Bay Island: 7 Fun Facts
20 Oktober 2020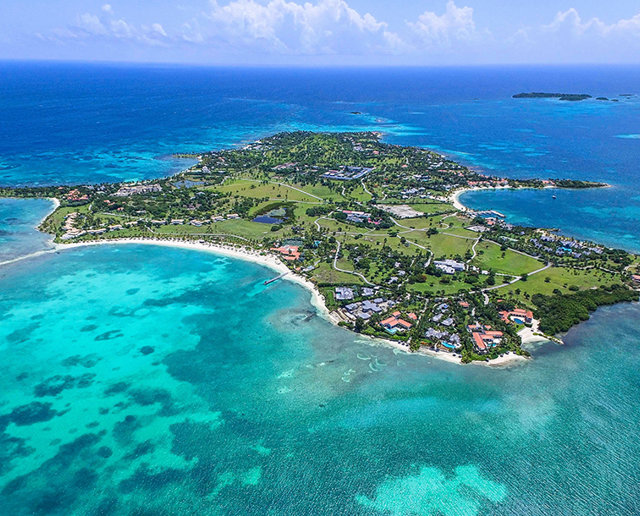 Powdery white sand beaches lined by palm trees and lapped by turquoise blue tides are only the beginning of what makes Jumby Bay Island a paradise apart.
Discovered by Christopher Columbus in 1493, the 300-acre private island preserves the same undisturbed quality that the original explorers discovered all those centuries ago. Read on to learn 7 fun facts that give Jumby Bay its joyful sprit.
13 Black-Headed Persian Sheep inhabit the island and are descendants of a small herd brought over on Columbus's ships from Spain.

There are 2.5 kilometres of beaches open for enjoyment by island visitors and inhabitants.

The island possesses a 200-250 year old Joewood tree— the only one of its kind on the island. The Joewood is a white flowering tree that is indigenous to Florida and the Caribbean but is so rare that it has been placed on Florida's list of threatened plants.

The number of sunny days per year on Jumby Bay Island: 365.

No other island exceeds Jumby Bay's privacy and romance for marriage proposals. On average, the island hosts 4 per year.

Fresh ingredients from Jumby Bay's kitchen garden are showcased in delicious recipes on the island's menus. There are 30 species of vegetable growing in the garden at any given time.

Around 65 wild tortoises call the island home. And every year from June to November, Hawksbill sea turtles can be spotted nesting their eggs on the beaches.
Jumby Bay Island, reopening November 7th, is where refined Caribbean hospitality and pristine natural beauty meet. This is where you can kick of your shoes, let down your hair and truly live life unscripted.
Retreat to Oetker Collection's undisturbed paradise for a festive season holiday.